Driver assistance systems start with EB Assist ADTF
EB Assist ADTF is a tool for the development, validation, and visualization of driver assistance features, including the latest technology. With EB Assist ADTF (Automotive Data and Time-Triggered Framework), you can deliver advanced driver assistance features to your customers, all with a tool you can trust: flexible, efficient, extendable, and stable.
EB Assist ADTF combines a development environment with an interactive work environment. Without writing a single line of code, developers are able to create new configurations using the graphical user interface and existing modules. They can define the data flow between software components via drag and drop and immediately execute it to see the effects. Libraries and toolboxes can facilitate faster development of your driver assistance and active safety software modules, and can be easily integrated into the framework.
EB Assist ADTF describes a binary standard. Functional interfaces and data formats are open to developers. The framework is available for Microsoft Windows and Linux operating systems.
Benefits
Constantly improved
EB Assist ADTF is the most-used ADAS development and test environment worldwide. With EB Assist ADTF, you benefit from the improvements EB Automotive continuously makes—improvements based on the collective feedback from multiple leading carmakers and suppliers.
One system that supports multiple applications and use cases
EB Assist ADTF is a single tool that supports multiple use cases and numerous applications—from comfort to safety features. It has a rich set of ready-to-use components and provides easy data exchange. EB Assist ADTF is a modular system with standard components and open interfaces, so it can form the basis of a variety of applications, saving you time and money.
Protects your IP
EB Assist ADTF was built with customization and flexibility in mind. With EB Assist ADTF, you're able to create features that differentiate your company and products. And the option to exchange components in binary form lets you protect your IP at the same time.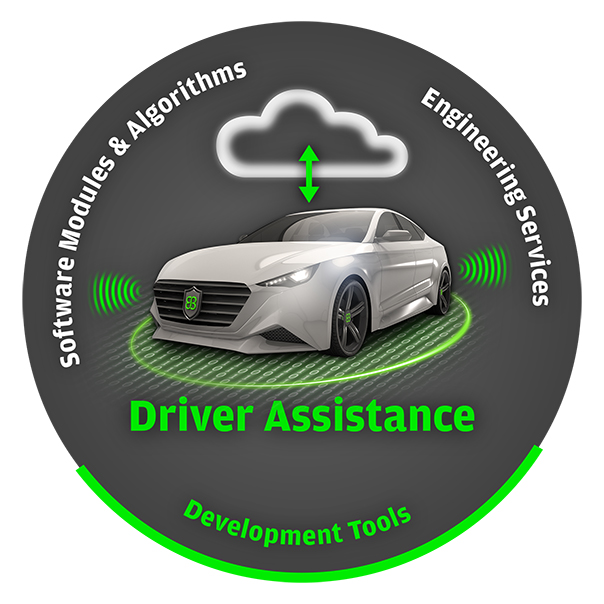 Key features
A flexible and extensible framework
Capture and synchronization of data from multiple, different sensor sources
Real-time data playback, data handling, processing, and visualization in the lab or in the test car
Support for prototyping to series development projects
Fast bug fixes and regular updates give you results from the latest R&D
Easy exchange of data and components allows you to work with your preferred suppliers
Demonstration Video: Creating a simple configuration with EB Assist ADTF
EB Assist ADTF, the Automotive Data and Time-Triggered Framework, is a flexible and extendable tool for the development of new Driver Assistance functions in the car.
EB Assist ADTF in detail
Add-ons and extensions to meet your needs.
Products and solutions supported by EB Assist ADTF
A measurement technology providing a tablet interface you can use to gather test-drive data and assess its quality on the spot.