---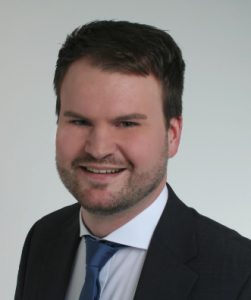 Marcel Revfi
Porsche AG
Biography
Born on September 12th, 1984
Studies of computer science at Karlsruher Institut for Technology until 2013
Doctorand at Dr. Ing. h. c. F. Porsche AG, PHD student at University of Stuttgart until 2016
Works as Development Engineer Vehicle Diagnostics at Dr. h. c. F. Porsche AG since 10/2016
OTA-Update for the Future Vehicle – The Diagnostic Tester gets on-Board"
Current diagnostic toolsets with their wired tester equipment in the automotive industry are well standardized and base on established processes and protocol mechanisms. To enable them to perform over the air with a backend server and a connected car, the implementation of a comprehensive Remote Diagnostics and Remote Update solution in a safe and secure way requires new concepts. Until now, research activities in industry and science have created early approaches with solution concepts and prototypes. However, they focus on specific diagnostic functions, only fulfill restricted use cases, and, most of all, solely operate with an additional device on the OBD port of the vehicle. For generic and comprehensive approaches that consider existing architectures of vehicle electronics as well as established diagnostic protocols, one has to master further challenges in order to leverage holistic applications from Big Automotive Data to Remote Vehicle Update. In this presentation, we will conceptualize a modular distribution of diagnostic runtime components in order to provide the foundation for extensible Remote Diagnostics technologies. Furthermore, we presume an on-board unit that connects to a diagnostic backend and has access to the bus systems of the vehicle.
---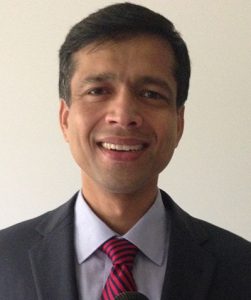 Sanat Joshi
Amazon Web Services
Biography
Sanat Joshi is the Head of Automotive and Manufacturing industry verticals at Amazon Web Services. Amazon is working with the world's leading automotive companies to enable their connected vehicle and autonomous vehicle strategies, and helping them accelerate their digital transformation journeys.
Prior to Amazon Web Services, Sanat led the automotive and manufacturing industry verticals at Oracle Corporation. Sanat's areas of expertise include developing IT transformation strategies for global corporations, helping OEMs develop automotive connected vehicle strategies, and working with Fortune 500 companies on their digital transformation initiatives.
Sanat has an MBA from the University of Michigan, Ross School of Business and an undergraduate degree in Electrical Engineering from the University of Pune.
Integrating the Connected Car into Customers' Digital Lives
Learn how Amazon services can help OEMs make their cars an inextricable part of customers' lives through services that can make customer interactions with cars safer, more intuitive, and ultimately more valuable. Learn how Amazon is helping car companies leverage technologies such as IoT, AI, Natural Language Processing and Big Data to bring Connected Vehicle strategies to life.
---
Frank M. Rinderknecht
Rinspeed AG
Biography
Born on November 24th, 1955 in Zurich, Swiss nationality
College with bachelor degree in 1975 in Zürich
Stay in Los Angeles, California 1975 and 1976
Technical University in Zürich in 1976
Beginning of import activities of sunroofs from the U.S. in 1977
Founding of Rinspeed Inc. in 1979
History of Rinspeed Inc. to be found on a separate sheet
Languages: German, English, French, Italian, some Spanish
Hobbies: Nautical activities, Computer, Travel
Family: Daughter Jenna Carla (born 1992)
Mobility of tomorrow: Will all be different, will all be better?
What will be happening?
Where do we need to re-think?
Who will be dominating and who will lose?
---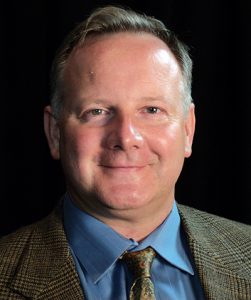 Marc Serughetti
Synopsys Inc.

Biography
Marc Serughetti is Director Business Development, Automotive Solutions and Virtual Prototyping at Synopsys Inc.
Mr. Serughetti has more than 20 years' experience in marketing and business development covering software development, prototyping, functional safety and vertical markets such as automotive, aerospace, industrial and consumer. Prior to Synopsys, Marc held senior marketing and business development leadership positions at Integrated Systems, Wind River and CoWare. He holds a master of science from the University of Washington, an engineering degree from ENSICA (France) and attended Stanford Graduate School of Business AeA executive institute.
Answering the need for faster development cycles in automotive – Virtualizing ECU HW for SW Development and Test
Automotive electronic systems complexity and software content is growing rapidly. This impacts not only the semiconductor companies delivering automotive SoC/MCU but also Tier1 and OEM companies developing, integrating, and testing Electronic Control Units (ECUs) for a wide range of applications. To address these challenges, architecture decisions must be explored and validated early to ensure performance are met for the expected automotive life cycle. Software development, integration, and test at both the semiconductor and Tier1/OEM must start 12 to 18 months before hardware is available and in the context of the automotive system environment (HW + SW + Environment). Finally collaboration along the supply chain must be facilitated throughout the development cycle.  This presentation will discuss how virtualizing the ECU HW to start development earlier and improve testing throughput is critical to faster development cycles.
---
Ofer Ben-Noon
Argus Cyber Security Ltd.
Biography
Ofer Ben-Noon is a co-founder and CEO of Argus. Ofer is a passionate entrepreneur with vast cyber security experience who previously served as Captain in the Israeli IDF intelligence unit 8200. Ofer has previously co-founded CampusVille and took part in two Israel Defense Prize winning projects.
Ofer holds a B.A. with honors in Computer Science from IDC, including Management and Entrepreneurship studies at Wharton, UPenn. Ofer is also a graduate of the prestigious "Zell" entrepreneurship program.
Enabling Secure Connected Vehicles
Recent events have highlighted a growing concern regarding the vulnerability of modern connected vehicles to cyber attacks. Argus is working with the automotive industry to help them prevent, understand and respond to cyber attacks in real time.
---
Dr. Ulrike Tagscherer
China Innovation Consulting
Biography
Dr. Ulrike Tagscherer studied geography, political sciences and modern Chinese at Heidelberg University, finishing in 1995 with the diploma. In 1999 she received her doctoral degree and in 2000 she joined Fraunhofer Headquarters as Manager Asia. Dr. Tagscherer was appointed Director International Business Development Asia in 2004. In May 2008, she joined the Fraunhofer Institute for Systems and Innovation Research (ISI) in Karlsruhe and in August 2008 Dr. Tagscherer started to work at the Institute of Policy and Management of the Chinese Academy of Sciences (CAS IPM) as an Integrated Expert to strengthen the cooperation between Fraunhofer ISI and CAS IPM. In September 2013, she was seconded from Fraunhofer ISI to work in the newly established 'Joint Center for Innovation Research' between CAS IPM and Fraunhofer ISI in Beijing. Dr. Tagscherer moved back to Germany in 2015 and since then she is working as business model development expert at Fraunhofer headquarters in Munich. In addition, she founded the consulting company 'China Innovation Consulting' in October 2016, and she supports companies in developing their innovation strategies and innovation collaborations in the Sino-German context.
Her research focus lies on national systems of innovation, S&T and innovation policy, industry-science linkages, R&D activities of multinational companies as well as electric mobility in China.
China's electric mobilty in comparison – who will gain technology leadership?
China is attracting a lot of attention as one of the leading markets for electric cars. Yet the question remains still open, whether China can also become the technological leader in this field.
---
Dr. Razvan Racu,
Volkswagen Wolfsburg
Biography
2002 Master Degree in Computer Engineering, University of Craiova, Romania
2002-2008 Research Assistant at the Institute of Computer and Network Engineering, Technical University of Braunschweig
2008 PhD in Electrical Engineering from the Technical University of Braunschweig
Since 2008 with Volkswagen in the Technical Development, E/E-Architecture and Networks Department
responsible for specification of CAN communication
performance of automotive networks
Project manager Network Tools
since 2016 Project manager Service oriented communication in E/E-Architecture and Networks department
Software paradigm shift drives the evolution of automotive systems
E/E automotive architectures are experiencing a significant evolutionary change: powerful computation devices with well-structured software architectures and APIs will enable the updateability and upgradability of vehicles on a long-term beyond SOP. Alternative technologies and paradigms such as service-oriented architectures, object-oriented programming, software reuse, dynamic software binding or online updates are basis for the next generation automotive software.