Measurement technology simplifies test drives
Driver assistance technology is increasingly complex, necessitating more and more frequent test drives. These tests can be time consuming and costly, requiring many repetitions of an often tedious task.
EB Assist Car Data Recorder addresses the needs of test drivers looking for an innovative and cost-effective measurement tool. Our solution is based on EB Assist ADTF and offers an iPad application with an intuitive interface to make test drive recording easier and quicker.
Benefits
From test to demonstration
EB Assist Car Data Recorder can be used during test drive recordings or during live test-result presentations to internal management or customers. Customize the user interface to visualize data the way you want and need.
Minimizes evaluation and data errors
The tablet interface displays test drive results and helps you visualize them. You can identify errors or problems with the test and data during the test drive recording, then correct them on the spot instead of discovering them later, back in the lab.
Reduces cumbersome cables and wires
EB Assist Car Data Recorder transmits data to the tablet device with a wireless connection, for faster installation, less distractions for the driver, and easier access for the technician.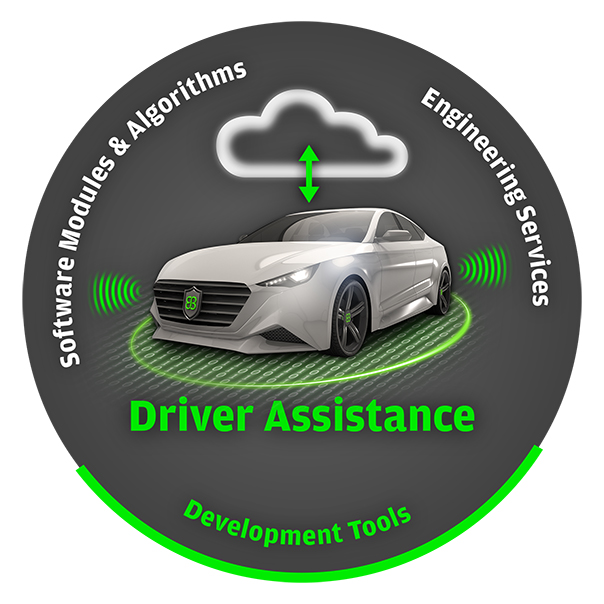 Key features
Measurement tool based on the driver assistance development environment EB Assist ADTF
Customizable visual interface
Support for various vehicle busses such as CAN, FlexRay, and Ethernet, as well as other hardware devices
Simultaneous observation of multiple functions
Easy data exchanges between EB Assist ADTF-based test cars and development systems
Extensibility, with add-ons such as 3D scenario display, signal compression, and multi-tablet support
Introduction video: EB Assist Car Data Recorder (English version)
Intuitive user interface on a tablet device
EB Assist Car Data Recorder functionality
EB Assist Car Data Recorder related products
Provides a proven and widely used development and test environment for delivering cutting-edge driver assistance solutions. EB Assist Car Data consists of an iOS app (EB Assist Visor) as a display and control platform and the EB Assist Car Data Recorder Toolbox within EB Assist ADTF.
The iOS app EB Assist Visor is the user interface of EB Assist Car Data Recorder. Download EB Assist Visor for free and get a sneak preview of the EB Assist CDR features by checking out the demo mode.
High-performant and reliable automotive PC system to suit your testing and validation needs.
EB Assist Traffic Sign Assistant (EB Assist TSA)
EB Assist TSA provides current valid speed limits and road regulation information, that can be displayed on the instrument cluster or utilized for driver assistance systems. EB Assist Car Data Recorder simplifies the visualization of the EB Assist Traffic Sign Assistant.
Integration with other EB products and services
A comprehensive, hardware-agnostic software solution for highly-automated driving systems.