Tuesday, July 7, 2020
EB enhances augmented reality HUDs with a new release of EB GUIDE arware
Augmented reality (AR) systems create immersive in-car experiences that improve road safety, reduce distractions, and build more trust between drivers and their vehicles. And as a car maker, they allow you to create more advanced user features, reduce development costs, and strengthen your global brand.
EB GUIDE arware is an innovative, platform-independent software toolkit that helps you to create leading-edge AR solutions for vehicle head-up displays (HUDs) and in-car video augmentation. The core of our software incorporates real-time processing and fusion of (ADAS) sensor data, calculation of an environment model and movement prediction and provides the visualization stack for the corresponding UI. Through continuous development, EB is excited to announce a newly improved version of EB GUIDE arware containing a host of impressive upgrades and functions.
Download our new EB GUIDE arware demo now!
What's new in EB GUIDE arware latest version?
A more refined user experience
EB has made significant improvements to the overall look and feel of the EB GUIDE arware software, with interface updates, refined documentation, and quality enhancements throughout the entire toolkit.
These upgrades help to simplify and accelerate your development timelines while creating a safer and more intuitive driving experience for end users.
The EB GUIDE arware GHS INTEGRITY
Recently we evaluated EB GUIDE arware on a GHS INTEGRITY operating system with a Renesas R-Car D3 and E3 SoC leveraging our EB GUDIE toolchain's easy portability.
Utilizing INTEGRITY RtOS by GHS – one of the reliable automotive market standards for real-time operating systems – we're proud to present some realistic KIP measurements.
Below is the performance result for E3 investigated case limiting at the frame rate to 30 fps with EB GUIDE arware running and processing sensor data.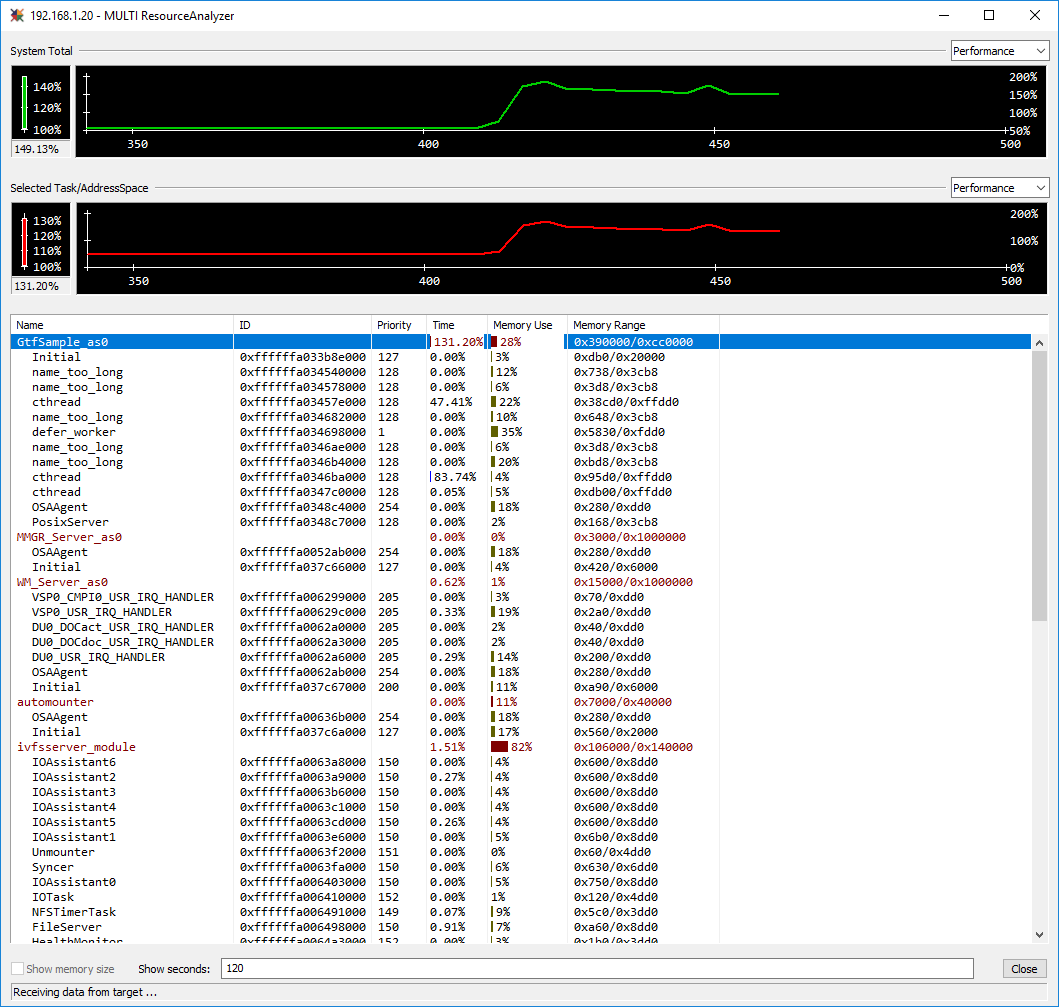 This means EB GUIDE arware is now optimized to run on a Renesas R-Car E3 or equivalent SoC – giving you the ability to integrate the toolkit into a number of Smart HUD solutions.
Lastly, detailed GPU performance results using dynamic profiling tool, PVRTune, recognizes the positive low utilization result of the GPU.
Pose stabilization and data fusion improvements
EB conducts ongoing research and development workshops to make continual upgrades to the EB GUIDE arware toolkit. Specially, we've recently improved the data fusion and pose stabilization functions, resulting in an enhanced better pose stabilization, improved object highlighting, and more accurate lane estimations from the driver's perspective.
Integration of EB GUIDE arware to ANSYS VRXPERIENCE
Paired with EB GUIDE arware, we have successfully formed an end-to-end simulation toolchain, from virtual prototyping to UX. ANSYS VRXPERIENCE incorporates natural interactions through visual simulation, and haptic feedback and a seamless workflow with optical digital mock-up, for an intuitive and user-friendly experience
The alliance between Elektrobit and ANSYS is yet another way to make driving safer, build driver trust in the vehicle, and improve the driver experience.
Read more about the EB/ANSYS partnership:
https://www.elektrobit.com/ebguide/blog/strategic-partnership-is-driving-innovation/
Access the EB/ANSYS joint webinar to learn more about VRXPERIENCE:
https://www.ansys.com/resource-library/webinar/virtual-development-of-augmented-reality-hud-solutions
Upgrades to the EB GUIDE arware demo
We've also made improvements to the EB GUIDE arware demo installing a new dashcam to provide even higher image resolution. In addition, we've upgraded the navigation use cases while making changes to refine and minimalize the on-screen menu.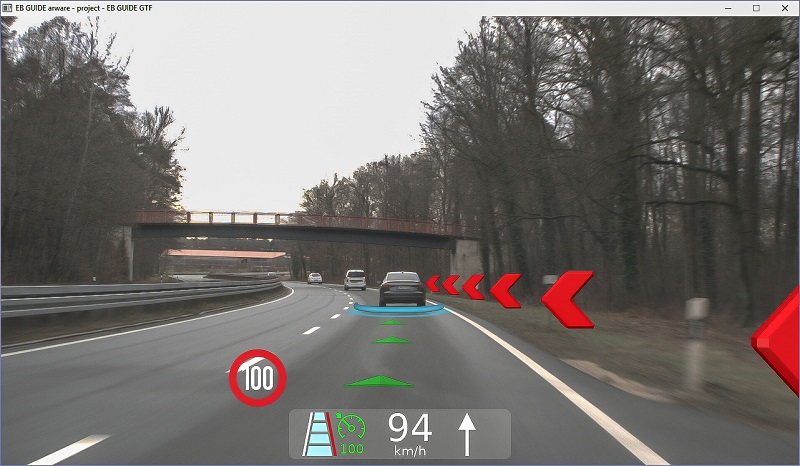 Ready to discover more? Arrange a free product demonstration
If you would like to try a working demo of EB GUIDE arware, EB has a demonstration vehicle fitted with a state-of-the-art FLIR Camera and a Tamron lens.
With the demo, you can learn more about EB GUIDE arware and discover how it can help you to create more advanced and innovative augmented reality systems.
Download our EB GUIDE arware demo for free, read the release notes, find out more about EB GUIDE arware, and subscribe to our newsletter!