Monday, November 30, 2015
EB GUIDE 6.1 released today!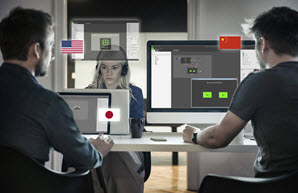 Today we're releasing the latest version of EB GUIDE, 6.1. This point release includes some improvements to the user interface for the product. We're always working to improve our product and make it easier for you to use EB GUIDE to build great HMIs.
In addition to the English language, with this release EB GUIDE is now available in Chinese and Japanese! Our Chinese and Japanese users will now find EB GUIDE better-suited to their use.
We've updated our release notes and added the following new tutorials:
Modeling a path gesture
Modeling button behavior with EB GUIDE Script
Adding a dynamic state machine
Making a rectangle move across the screen
Creating a list
Adding language dependent text to a datapool item
You can find all the latest documentation on the resources page.
We hope you'll  download the latest edition of EB GUIDE. As always, please contact us with any questions or suggestions.