< BACK
Tuesday, June 7, 2016
EB GUIDE 6.2 released today!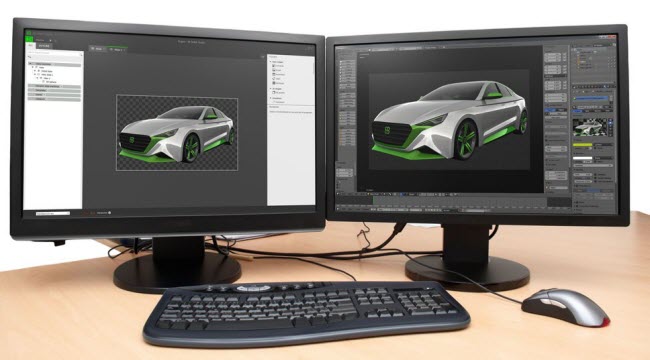 Today we're releasing the latest version of EB GUIDE, version 6.2. This point release includes a number of improvements:
A new SCDR (Stateless Command Driven Renderer) for better and faster 3D capability
The VTA (View Transition Animation) feature that enables you to animate transitions between views within EB GUIDE Studio
The release of EB GUIDE Studio and its documentation in the Korean language
The new SCDR allows you to take full advantage of 3D graphics, rendering them in real 3D with even faster performance than before—while retaining a light footprint. Use EB GUIDE to take maximum advantage of your 3D graphics processing unit (GPU).
In this version, we've updated EB GUIDE to provide support for animations between views so that you can build rich transitions akin to those common on mobile and consumer devices. For example, if your UI includes a rotary control with options on the top, bottom, right and left, you can build a transition so that when a user presses the top option to select Audio, the rotary control slides down and off screen while the Audio interface slides from the top of the screen into the body. EB GUIDE supports a multitude of transition effects, such as fade, slide, dissolve, and so on.
Lastly, EB GUIDE Studio and its documentation are now available in the Korean language, in addition to the existing English, Chinese, and Japanese versions.
Accompanying the release, you'll find:
You can find all the latest documentation, tutorials and other material on the Resources page. As always, please contact us with any questions or suggestions.
Ready to get started? Download EB GUIDE 6.2.