Tuesday, November 7, 2017
EB GUIDE 6.5 – Three new Renderer building blocks
With this release of EB GUIDE 6.5, we introduce three new major renderer features:
an ellipse widget that now allows you to add circular and elliptic shapes to your model with ease
our very own GTF SDK to write your custom widget renderers so you can create more elaborate shapes, and
our new OpenGL ES 3.0 renderer allows you to use the GPU's latest hardware capabilities in either your custom widget or the EB GUIDE built-in widgets.
The ellipse widget
EB GUIDE offers a selection of basic building blocks to create stunning HMIs. In many cases it is simply enough to combine these basic blocks to build new, behaviorally more versatile and visually appealing HMI elements. Unfortunately, HMI elements that demand circular shapes have been difficult to realize in EB GUIDE so far. Introducing the ellipse widget. With the ellipse, you can draw basic circular shapes, such as perfect circles, as well as elliptical shapes. But it does not stop there. You can also configure it to draw sectors and arches. This means you now can model anything from circular or elliptic buttons up to elaborate pie charts in a breeze.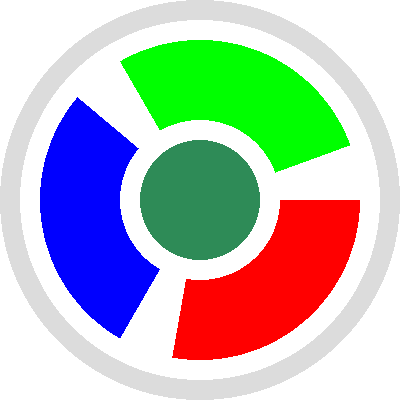 The GTF SDK
Even with the wide selection of basic building blocks that EB GUIDE offers, we understand that they may all not be enough to cover all your project's needs. This is why we now expose our internal rendering API to give you the possibility to write your widget rendering code using the EB GTF SDK. Of course, the SDK enables you to integrate your custom widgets seamlessly with our built-in widgets. We even go a step further. The SDK opens up the possibility to create stunning visual effects by executing your own effect shaders on offscreen render buffers. This means you can easily apply your effects to either your own widgets or EB GUIDE's built-in widgets.
Implementing a custom widget from scratch is difficult and requires attention to detail. To help you get started, we've provided several examples, ranging from very simple shapes, such as a triangle, to complex offscreen effects that you can use as a template. Along with these examples, we also ship a "CustomEffect" widget. This makes the development of effects and new geometric primitives even easier. Simply specify your shader code and the shader variables that you like to modify dynamically during runtime in the EB GUIDE model. The CustomEffect handles everything else! Download our custom widget examples here.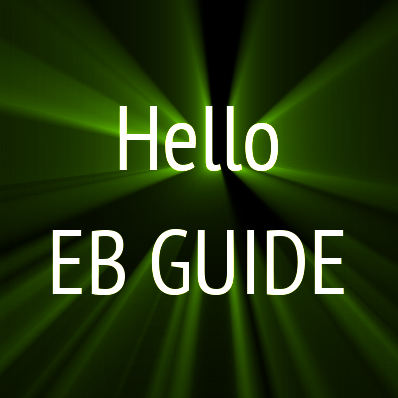 OpenGL ES 3.0
New widgets and custom effects often require the latest and greatest capabilities that your graphics processor (GPU) can provide. The OpenGL ES 2.0 renderer, which we supported for all this time, is showing its age. It is becoming increasingly difficult to access new features and provide the best rendering performance for your project. With EB GUIDE 6.5, we've acknowledged these limitations, stepped up and added a brand new OpenGL ES 3.0 renderer to gain access to the newest hardware features and capabilities. These allow us to make the renderer even more efficient using new features, such as uniform buffer objects, and more reliable due to standardization of features that were only (partially) accessible as extensions in previous OpenGL ES versions.
Nonetheless, backwards compatibility to earlier hardware generations that only support OpenGL ES 2.0 remains important for us and, of course, we will continue to ship EB GUIDE with the OpenGL ES 2.0 renderer. We've pushed it a bit further and at runtime we detect and enable OpenGL ES extensions automatically when available to bring it close to the OpenGL ES 3.0 level. This guarantees the best rendering result possible.
Start modeling now
As always, we are constantly looking for ways to improve the tool.
Download the latest version of the tool, try it out and send us your feedback.
Also, don't forget to visit our Resources section to download examples, review tutorials and read user documentation.
As always, get in touch with us if you have questions or feedback.