Tuesday, July 7, 2020
EB GUIDE latest version – UX improvements
We created a short overview about new features, changes, and tweaks that will improve your working experience with EB GUIDE latest version. Let's dive straight into it:
New namespace structure for Datapool and Events
Since the introduction of Namespaces, Datapool, and Event affiliation to a namespace has been shown by an additional column in your components. We know that space is a rare commodity in a big model, so we opted for moving Namespaces from a column to category headers in both the Datapool and Events component. This will give you more space, structure your component, and give you a better overview. Hovering over each namespace category shows you the individual namespace path.
Before: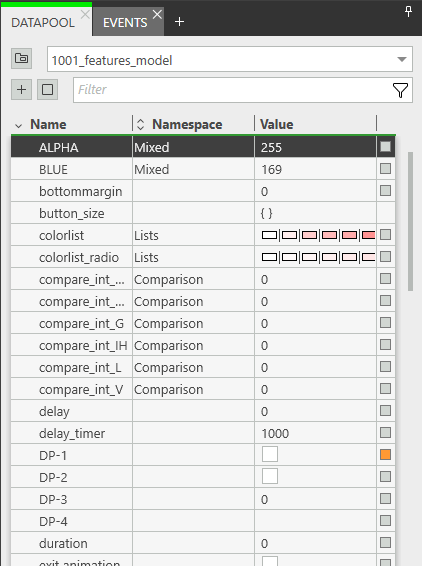 After: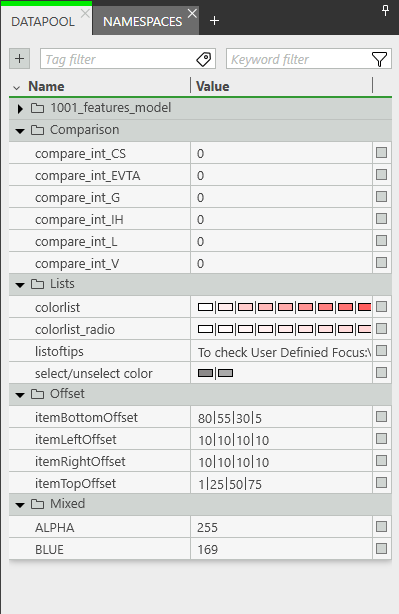 Flexible and extendible – tag filters
Modelling requires working with lots of data. To ensure that you can see the right amount and combination of data we introduced a completely new filtering system: tag filters!
Tags filter your model on a high level. With this first introduction of the new filtering system you can filter for specific categories within your model e.g. Namespaces, Model Interfaces, and Data types. To give you even more freedom, you can also combine tags.
Tags function with a certain logic. If you combine several tags of the same category, for example two different Namespaces, the filter will show you all items of those two Namespaces (or-logic).
If you combine different categories, for examples a Data type with a Namespace tag, you will see items that are both in that specified namespace and are also of the tagged datatype (and-logic).
These are just some of the options that are possible with tag filters. In the future, this concept can be easily extended to filter for even more model elements and categories.
In addition to tag filters, we also extended the functionality of the keyword filter which lets you restrict your date to certain keywords and terms. With 6.10 you can not only look for certain keywords or combine keywords, now you can also exclude items from your keyword filter with the operator "!".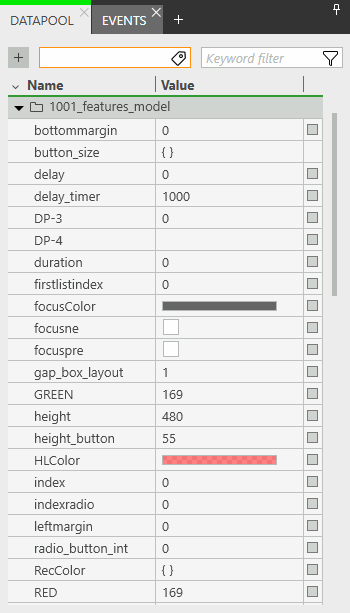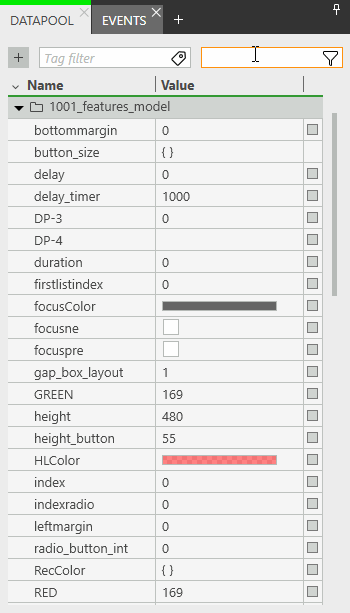 Editor handling improvement
Every model is different. To make working with different states more convenient and flexible for your specific model structure, we introduced some new features. In 6.9 we introduced bendable splines for your view transitions. With 6.10 we built on that and added the ability to create transitions from any area on a view state border. Additionally, you can now move and rotate transition labels. To rotate a label press CTRL+click and drag with the mouse, to move a label press SHIFT+click and drag with the mouse.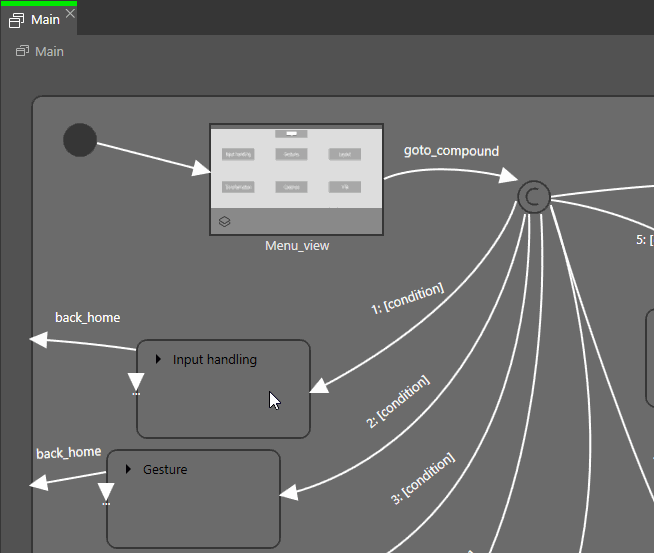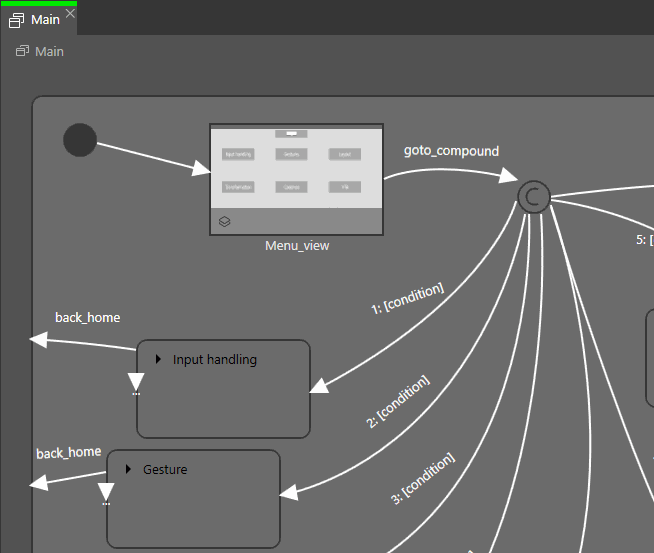 Language and skin export
With the recent release we also introduce a way to export your model with specific language and/or skin settings. This gives you the freedom to show models on your target with only a certain language set and specific skins, e.g. showcasing a specific branding or theme. This option also makes your model leaner by requiring less storage on your target.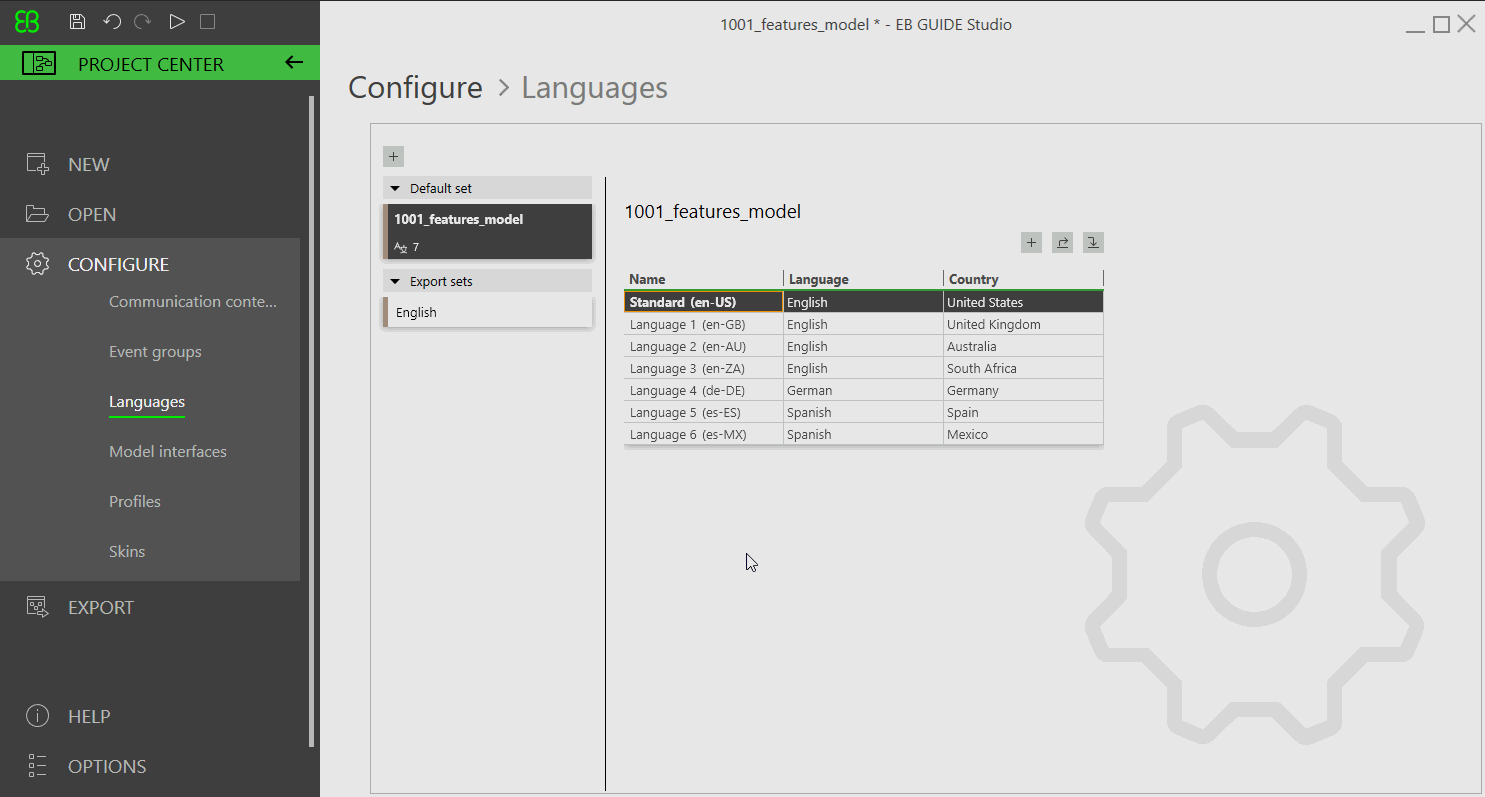 Layout persistence
We have received a fair amount of feedback from our users to introduce layout persistence. With this change, your window sizes and arrangements as well as your component-specific settings will persist, even if you close and re-open EB GUIDE.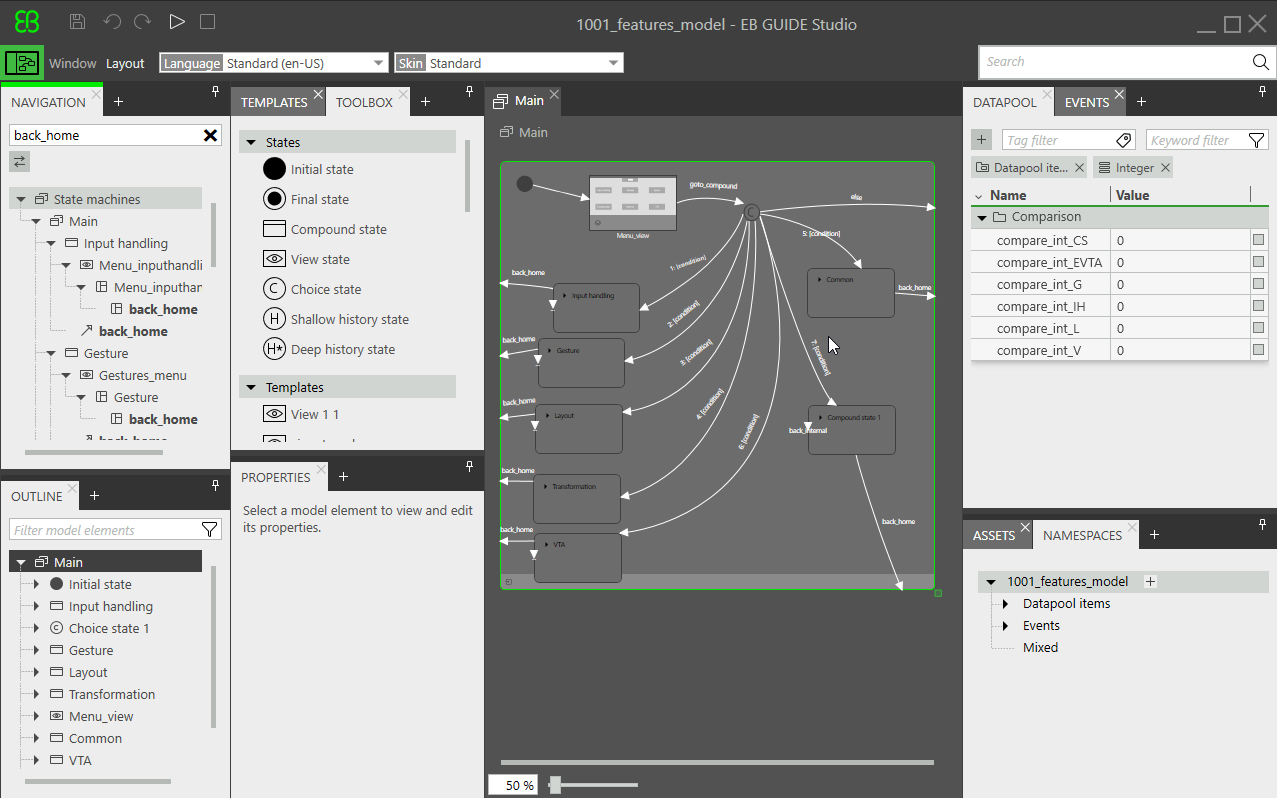 Help section redesign
Over the past releases we published more EB GUIDE tutorials, extensions, and examples. Now you can easily access all these perks in the all new help section.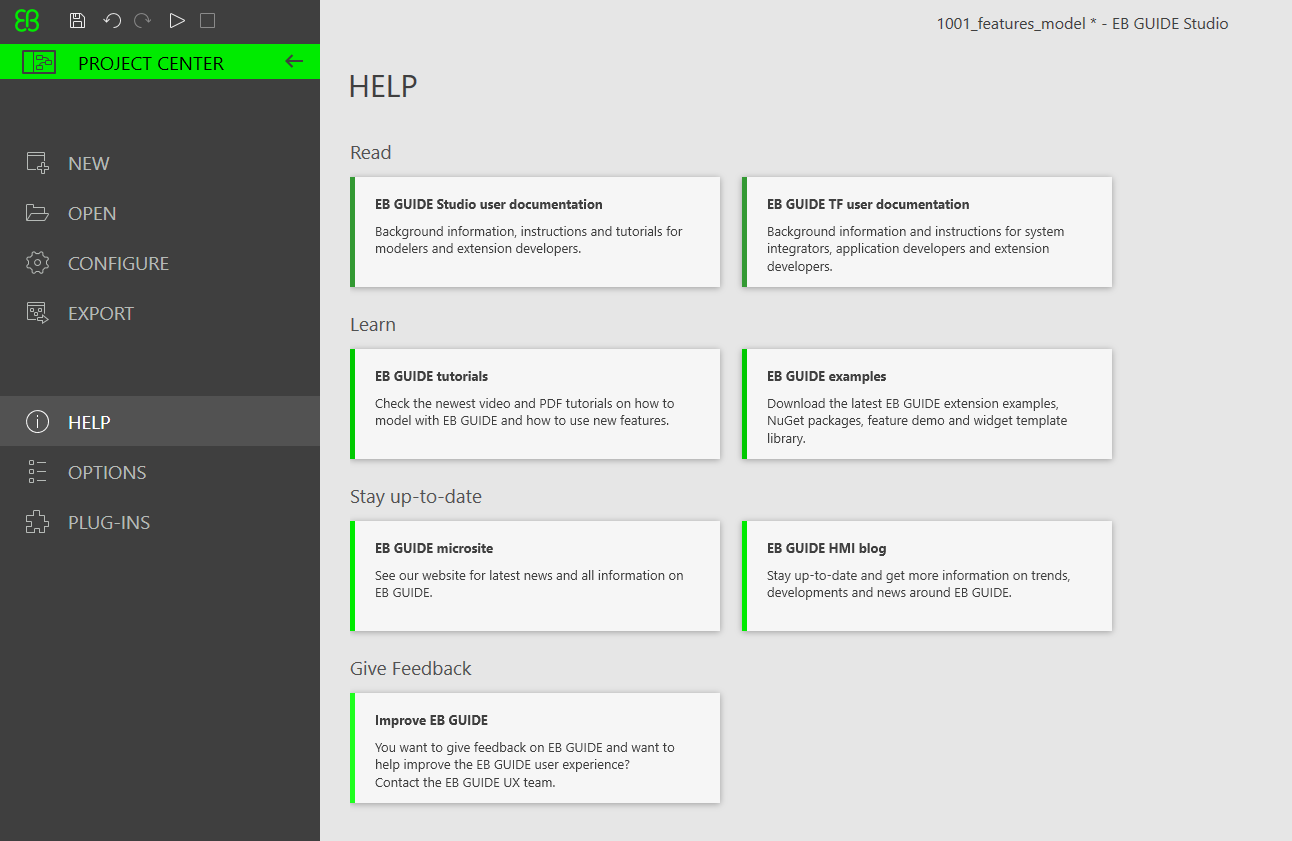 The help area now also includes the opportunity to get in contact with us and send us feedback. You can actively take part in shaping the future of EB GUIDE and we cannot wait to hear from you!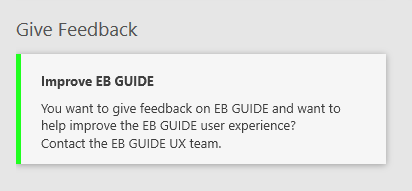 Watch the video to learn more about what we added to and improved in the EB GUIDE new release:
Start modeling now!
As always, the following resources have been updated and are now available:
Download the Community edition of EB GUIDE.
Read through our updated Release Notes.
Download updated user documentation.
Access updated tutorials here.
Download updated feature demo, examples, and custom widgets.
Sign up for one of our EB GUIDE training courses now.