Wednesday, October 16, 2019
Get involved – improving EB GUIDE usability
Share your experience with EB GUIDE and have a lasting impact on design and usability – you may have more influence than you think!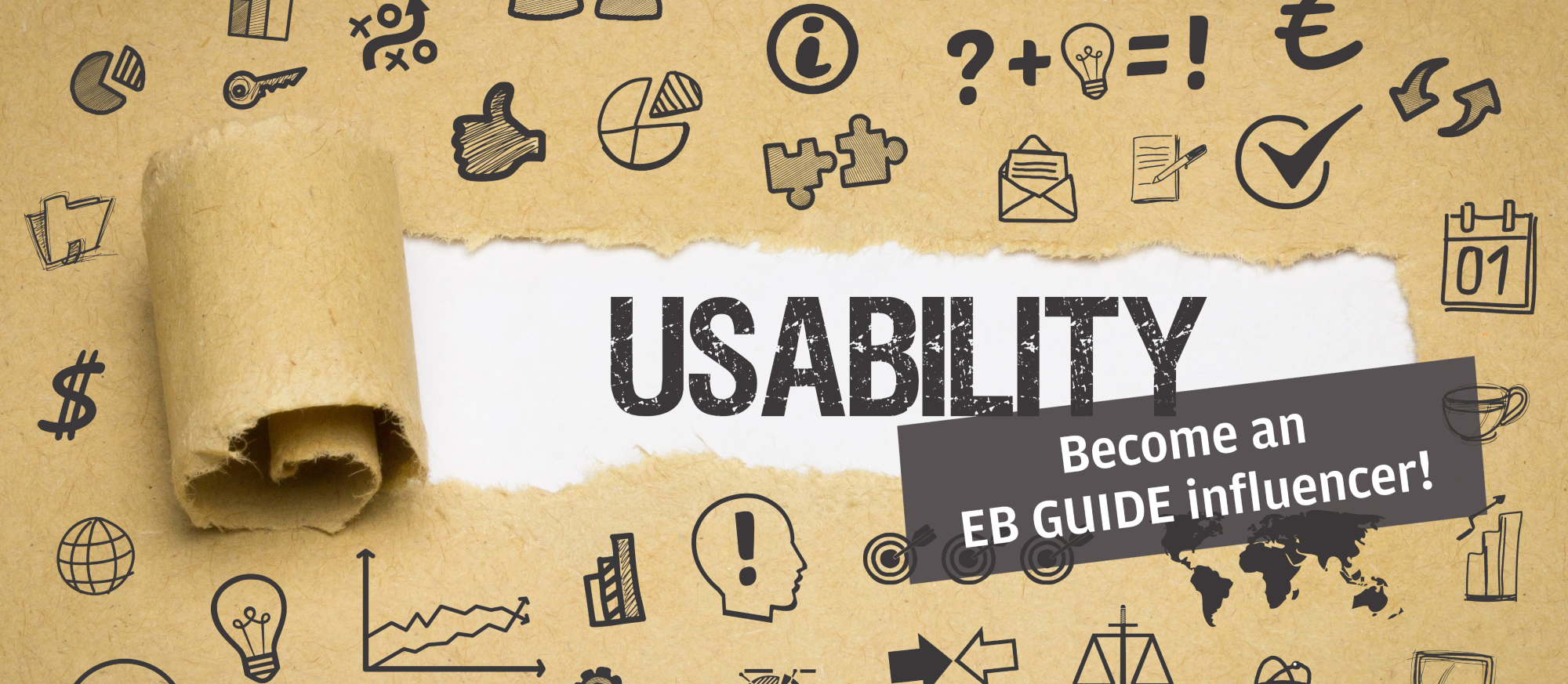 As UX Designers working on EB GUIDE we are always looking to expand our research activities and find more users that enjoy giving feedback and want to improve the usability of EB GUIDE. Currently, we are looking for EB GUIDE 6 users to take part in usability tests.
Why it is a good idea to participate
Everyone has encountered frustrating software, apps, websites, or even coffee machines. Sometimes the solution is simple – you do not use that product again. However, sometimes there is now way around, you need to get the job done. If it is hard or inefficient to reach the desired goal, you won't enjoy using that tool.
How does it work
We are looking for active EB GUIDE 6 users of all levels: students, teachers, modelers, HMI developers, system integrators, and everyone who is working with EB GUIDE 6. All we need is your registration as participant for UX research: this includes online surveys, interviews, in-person or through remote testing of new features. Most activities can be done remotely and don't take longer than 30 minutes of your time, some take only a couple of minutes. Of course, it is never the user itself who is being tested or evaluated, it is only about users testing new features, design solutions, or concepts.
How to join
To participate send an email to uxd_support@elektrobit.com. After that you will receive a short registration form and some necessary information on data security. If you have further questions on our UX research activities, please do not hesitate to send us an email with your questions.
We hope to speak to you soon!