Tuesday, July 7, 2020
EB GUIDE now comes with software development kit (SDK) for Raspberry Pi
With EBs innovative HMI development toolchain – EB GUIDE, you can design, test, and deploy advanced HMI on any devices including vehicle head units, head-up displays (HUDs), cluster instruments and many more…
EB is excited to announce a new version of EB GUIDE, coming with the dedicated SDK for Raspberry Pi. Our new SDK now supports the official Raspberry Pi OS – Raspbian, one of the most accessible and popular targets for educational purposes and development for embedded systems.
EB GUIDE Graphics Target Framework (GTF) – a powerful runtime environment
EB GUIDE GTF is the powerful run-time environment to execute your EB GUIDE model. Being hardware and OS-agnostic, EB GUIDE GTF allows you to run your UI on any target exactly as you see it on your development machine (WYSIWYG).
EB releases EB GUIDE SDK for Raspberry PI
Compact, flexible, and powerful, there are currently more than 30 million Raspberry Pi devices in use around the world – making them a versatile, low-cost solution for HMI development. We are excited to announce that we have ported the latest EB GUIDE GTF on Raspberry Pi and now offer our new EB GUIDE SDK for Raspbian Buster, the official Raspberry Pi OS, an intuitive, user-friendly and widely used operating system for the Raspberry Pi 4.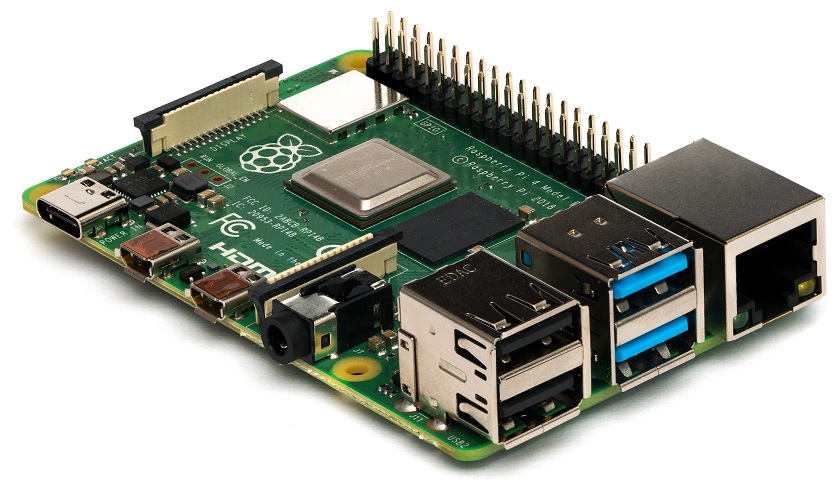 This new SDK gives you the flexibility you need to create and test advanced HMIs while accelerating your development timelines and reducing costs.
With the vision to enable our users to verify, test, benchmark and try out our rapid type development process while working with target hardware, supporting the Raspberry Pi is definitely an added value for our customers.
This new SDK expands EBs selection of compatible devices and further enriches our ecosystem of supported platforms. Wanting to have your hands on it? Contact us to get it for free.
Having a Raspberry Pi variant or a specific hardware, we will be happy to have EB GUIDE running on it. Contact us as well.
Start modeling now!
As always, the following resources have been updated and are now available:
Download the Community edition of EB GUIDE.
Read through our updated Release Notes.
Download updated user documentation.
Access updated tutorials here.
Download updated feature demo, examples, and custom widgets.
Sign up for one of our EB GUIDE training courses now.