Friday, June 28, 2019
Keep it together – Modularization with EB GUIDE
Have you ever used a very long prefix to allocate datapool items or events to a specific topic, or are you working in a development team that is co-located and works in parallel?
Do you see yourself? But how to prevent gratuitous long names and in the meanwhile achieve good teamwork and create stunning HMIs while working with EB GUIDE?
We're glad to announce the first step towards an advanced modularization within EB GUIDE!
You're now able to split your model into smaller pieces that help you organize it and work together simultaneously on different parts of your model – we call those pieces namespaces.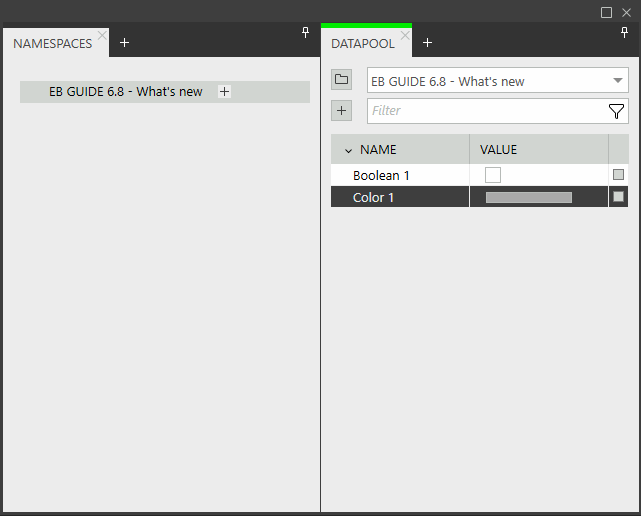 Using namespaces
To work with namespaces, you first have to open the namespaces component. This component is not included in the default layout. Just add it where it suits you best.
Every new project has one root namespace with the name of your project. You can still work without namespaces, just as you are used to if you don't need them.
You can add as subnamespaces as you need, rearrange and nest them.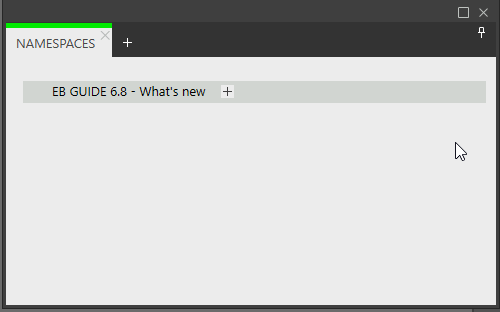 How to proceed organizing my model?
Simply select the datapool items or events you want to be part of a specific namespace and move them with drag&drop into the desired namespace or use the context menu. To make the creation even more convenient for you, we are introducing the multiple selection of datapool items and events.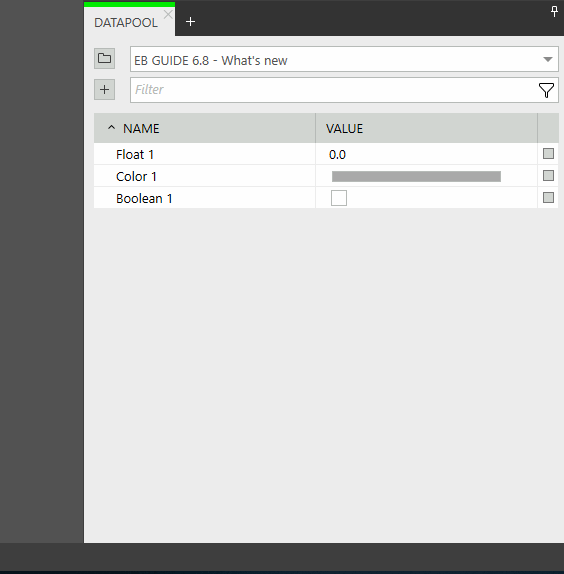 We also wanted to enable you to focus just on the parts of the project you are working on. The new view of the datapool and events components allows you to select the elements' namespace of your interest.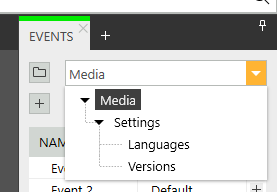 But of course, we don't hinder you to keep control of all elements, for example, filter over all elements to find a specific one if you don't know its namespace.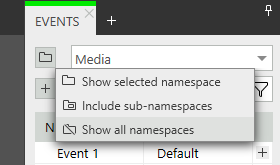 If you don´t filter the selected namespace, the table of datapool items or events is extended by a column for namespace. This way you get an overview in what namespaces the items or events are used.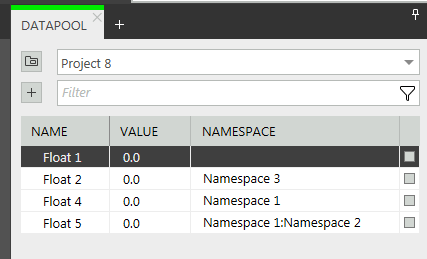 Persistence
All the events and datapool items are saved in events.gdata or datapool.gdata, that is saved in root of your project folder.
But as soon as you move your datapool items or events to another namespace, this also is reflected in folder hierarchy of the saved project. This means that every namespace has its one events.gdata and datapool.gdata.
This way several modelers can work on different namespaces and do not interfere each other.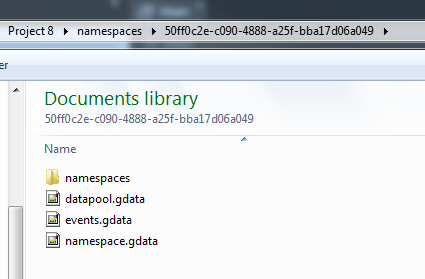 Namespaces in scripts & trigger lists
Namespaces are also reflected in scripts and trigger lists. If you want to reference a datapool item, the fully qualified path is used in the script.
This ensures the uniqueness of every datapool item and event.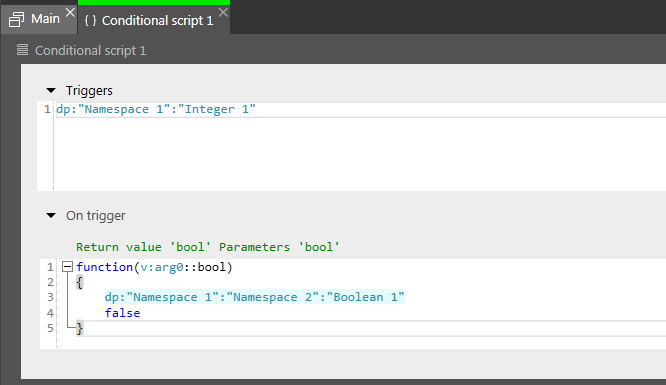 Start modeling now!
As always, the following resources have been updated and are now available:
Download the Community edition of EB GUIDE.
Read through our updated Release Notes.
Download updated user documentation.
Access updated tutorials here.
Download updated feature demo, examples and custom widgets.
Sign up for one of our EB GUIDE trainings now.