Thursday, October 31, 2019
Elektrobit Japan presents the latest HMI demo at the annual EB Tech Day Japan in October
This year, under the theme of "Accelerator for Future Mobility", we proudly introduced a wide range of in-depth discussions, demo exhibitions, and seminars about the latest software architectures and solutions to enable the next-generation vehicle architectures.
As many as 103 visitors came to the event, including car manufacturers such as Toyota, Nissan, and Honda as well as Tier 1 suppliers such as Denso, Alpine, Pioneer, Panasonic, and Mitsubishi Electric.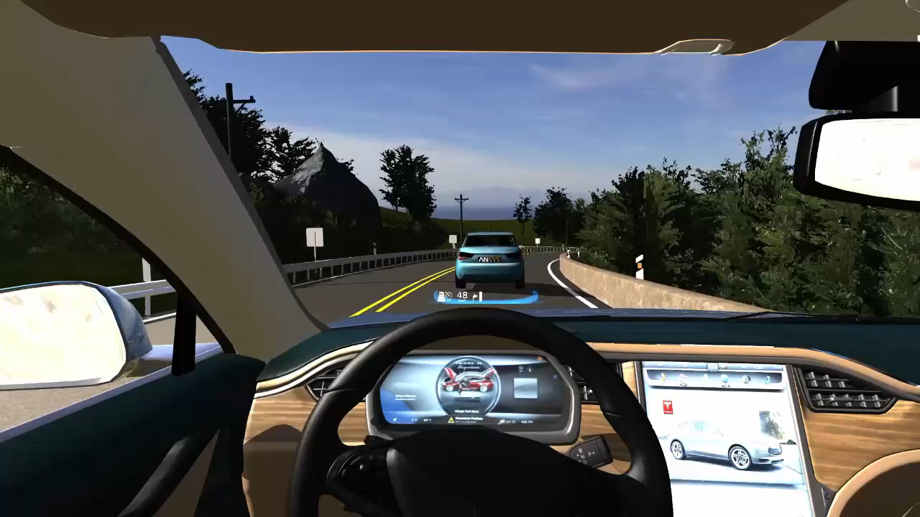 Attendees joining this event had a unique opportunity to experience for the first time our latest demonstrators such as a full-screen dashboard integrated cockpit platform and an AR-HUD virtual test platform that combines EB GUIDE arware and ANSYS VRXPERIENCE.
EB GUIDE arware is the solution that supports the development of head-up displays (HUD) for advanced augmented reality (AR). Our joint solution ANSYS VRXPERIENCE combines ANSYS autonomous driving simulation into EB GUIDE arware that is designed for human machine interfaces (HMI) and advanced driver assistance systems (ADAS). It allows you to experience virtually driving under environmental conditions as close to reality as possible.
Regarding AR-HUD virtual development, there was also an interesting joint presentation by Elektrobit's EB GUIDE arware Product Manager, Dirk Spiesswinkel, and ANSYS's VREXPERIENCE Product Manager, Lionel Bennes. There were a lot of enthusiastic questions about use cases and other challenges from visitors.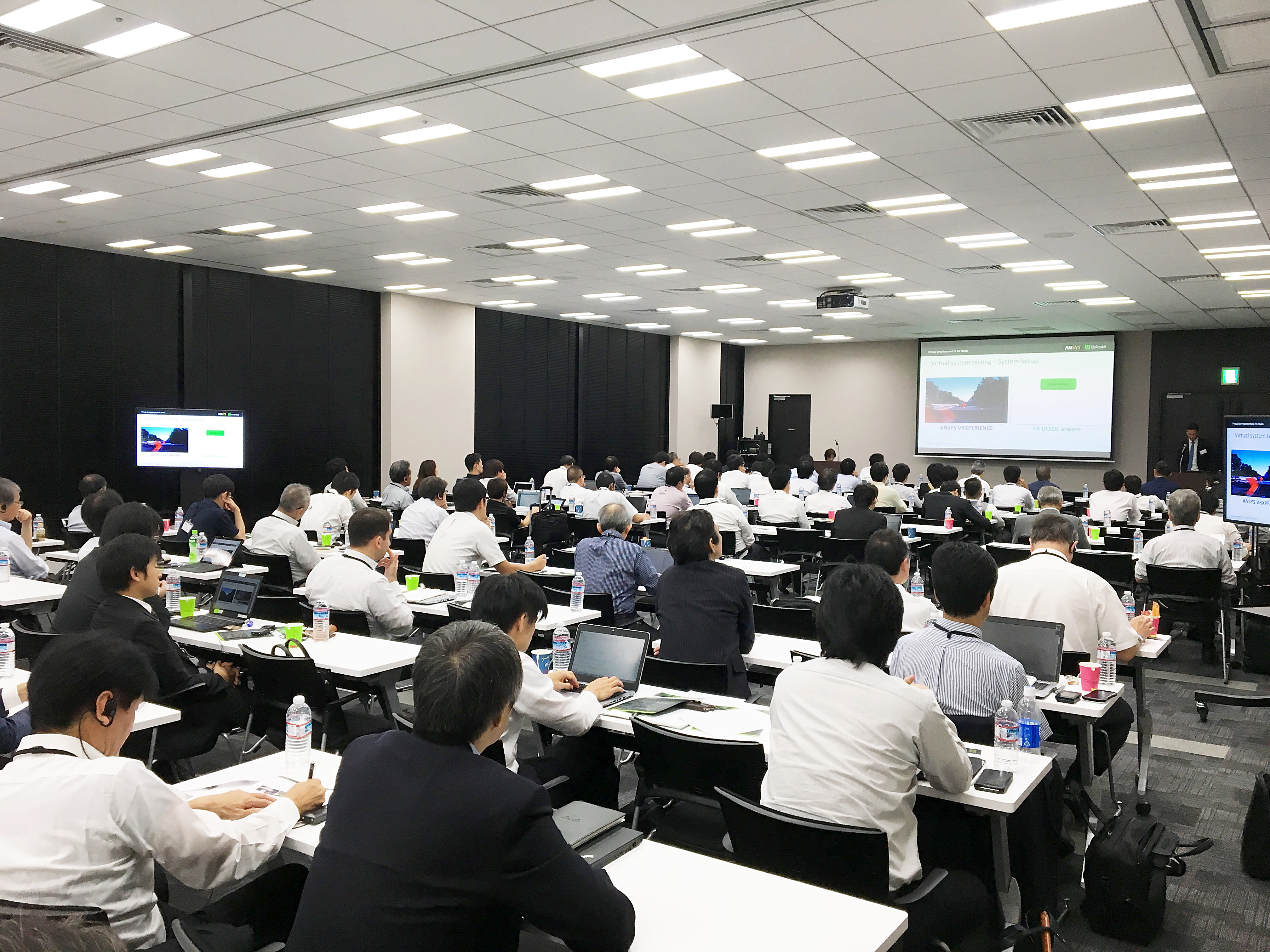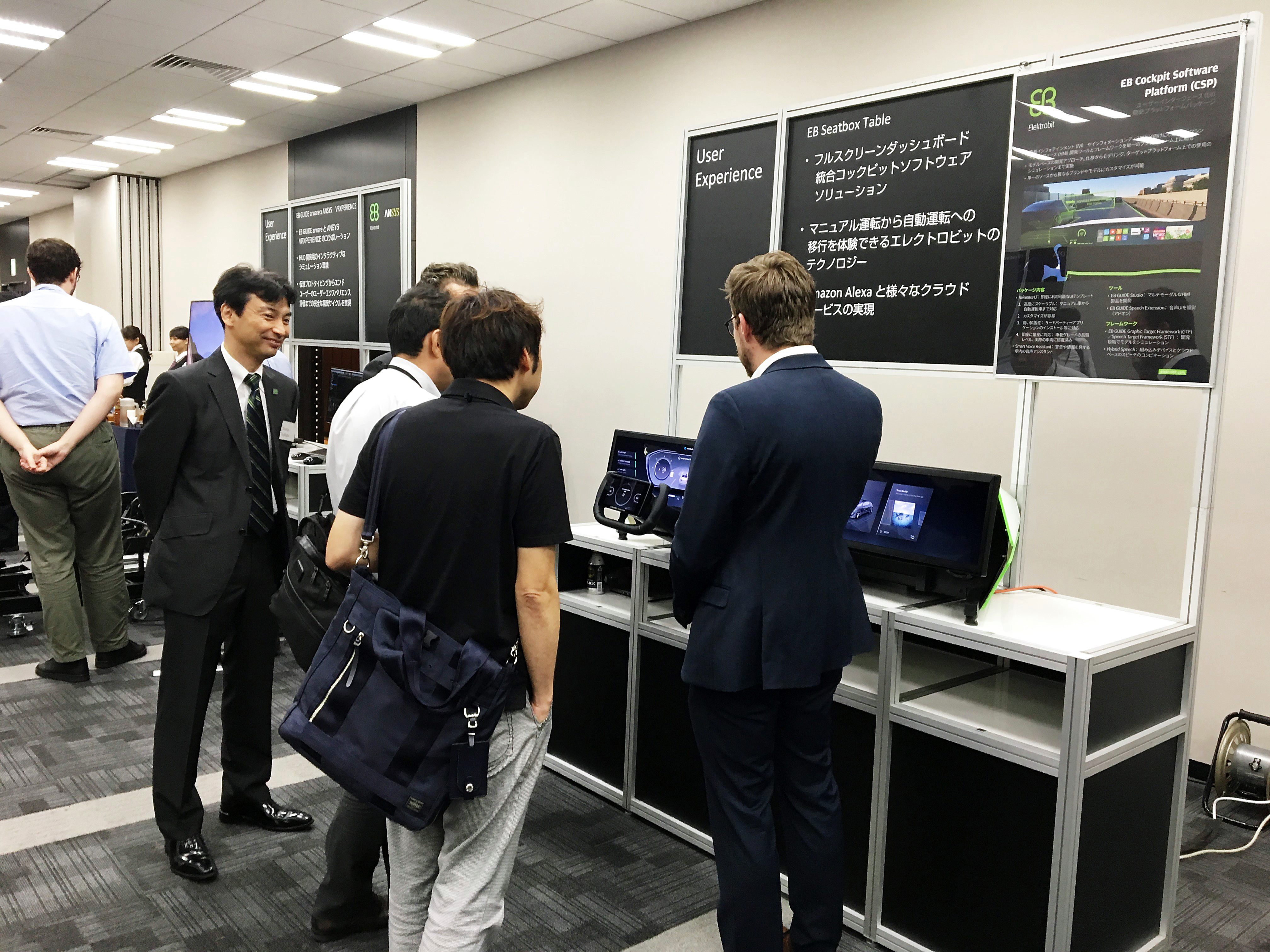 Another highlight of EB Tech Day is the full-screen dashboard integrated cockpit platform with 8K full-screen display Android-based in-vehicle infotainment (IVI), equipped with Amazon Alexa Auto SDK. We already showcased a similar demo machine exhibited at CES 2019 in Las Vegas and attracted a great deal of attention.
Amazon Alexa is integrated into Elektrobit software, allowing you to interact with features such as media streaming and navigation, reminder settings, weather forecasting, and in-car temperature setting simply by talking to it.
Customers were very impressed by the interaction with Alexa and the clear image data displayed on 8K display supporting 7680 x 1080 resolution.
In the sharing session focusing on UX design, Elektrobit's Head of Custom UX, Frank Uhlig, and Elektrobit Japan's UX expert, Maki Yoshioka, impressed the audience by lecturing in detail about the development of in-vehicle HMI using EB GUIDE.
Click here to find out more about EB GUIDE arware and subscribe to our EB GUIDE newsletter.