Friday, June 28, 2019
Multifont support
Have you ever tried to model a contact list with the following properties: First Name, Last Name?
Let me try a careful guess – yes!
No problem so far, but what if the first name is e.g. Chinese and the last name is thai? And your font doesn't contain thai characters, but you still want (or need) to use this particular font?
Within the latest EB GUIDE version we enable you to do both, display every character you need AND using the given font as a default.
We call it multifont support.
What is multifont support?
The multifont support offers the possibility to create a user-defined font object inside of your model. You define a default font, which acts as the base font that you want to use and add as many additional font entries as you need to a prioritized list. These font entries cover a defined range of Unicode characters.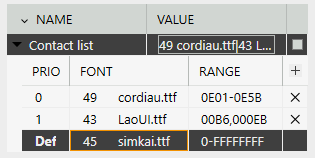 Working with multifont support
First of all, you need to enable the multifont support for a font property. It doesn't matter if it is a widget's property, a datapool item or an entry of a datapool list, multifont support can be added to all of them.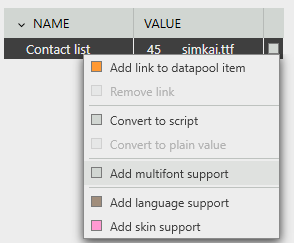 Once the multifont support is added, you can define a prioritized list of fonts.
Whereat every font consists of its own
Font size
Font family
Defined range of Unicode characters
The Unicode character range is specified in hexadecimal number format and can be defined by a single Unicode character ("0000"), several Unicode characters ("0001, 0E5B"), a range ("0000-FFFF") or a combination of of Unicode character ranges ("0021-0022, 0E01-0E5B").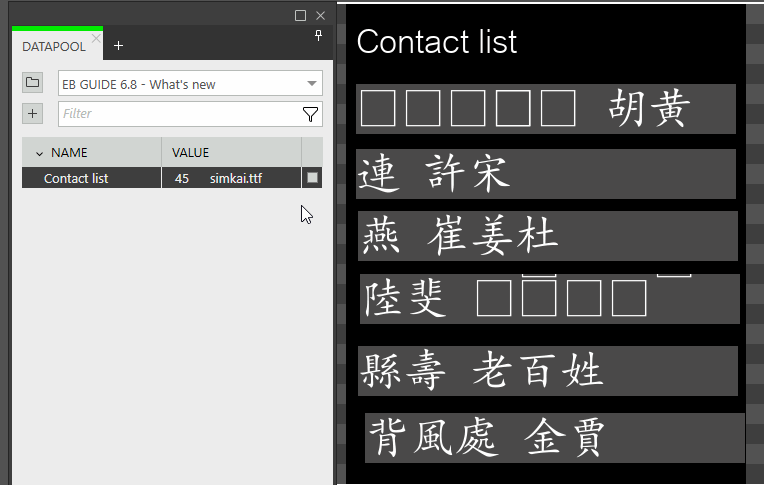 In a label, that uses a font with multifont support, each character is displayed with the font that is defined within the Unicode character range.
We hope the new multifont support feature will help you achieve your daily goals with EB GUIDE efficient and intuitive. If you have any comments and suggestions concerning UI/UX feel free to contact us at uxd_support@elektrobit.com.
Start modeling now!
As always, the following resources have been updated and are now available:
Download the Community edition of EB GUIDE.
Read through our updated Release Notes.
Download updated user documentation.
Access updated tutorials here.
Download updated feature demo, examples and custom widgets.
Sign up for one of our EB GUIDE trainings now.