Monday, November 11, 2019
Out now: New EB GUIDE arware release
EB is pleased to announce: The newest version of EB GUIDE arware is now available! The best part: You can experience our augmentation capabilities for free by downloading the interactive demo.
What is EB GUIDE arware?
EB GUIDE arware is our answer to the challenge of providing an all-in-one software framework which enables Video Augmentation and Augmented Reality (AR) for the Head-up-Display (HUD).
It enables you to provide information and well-timed alerts that caution and guide the driver, ensuring the driver finds his or her way while staying safe at all times. By providing both AR-grade sensor data fusion and AR-grade visualization in one package, we lower the barrier to bring AR to production. You now can save time and money instead of wasting cycles trying to develop custom solutions for this challenge!
What's new in EB GUIDE arware?
With the new version we take the next step toward out-of-the-box SOP-readiness:
Experiences with new IMU (TDK IAM-20680) lead more stable augmentation
X/Y accelerometer calibration model improves motion tracking accuracy
New set of parameters for estimation and calibration models enable fine tuning for your vehicle dynamics
Kinematic suspension model enables more accurate extrapolation of yaw, pitch and roll values to enhance disturbance compensation
Support for the latest EB GUIDE version improves rendering performance and animation capabilities (for more EB GUIDE latest version related feature upgrades click here)
With migration to the latest EB GUIDE version, all of our widget packages containing 2D and 3D AR widgets received an update with new settings and properties making it easier for you to change the look and feel
Extension of the external API now makes it even easier to add new events, use cases and data from your business logic
We make it easier for you to complete Augmented Reality projects on your own!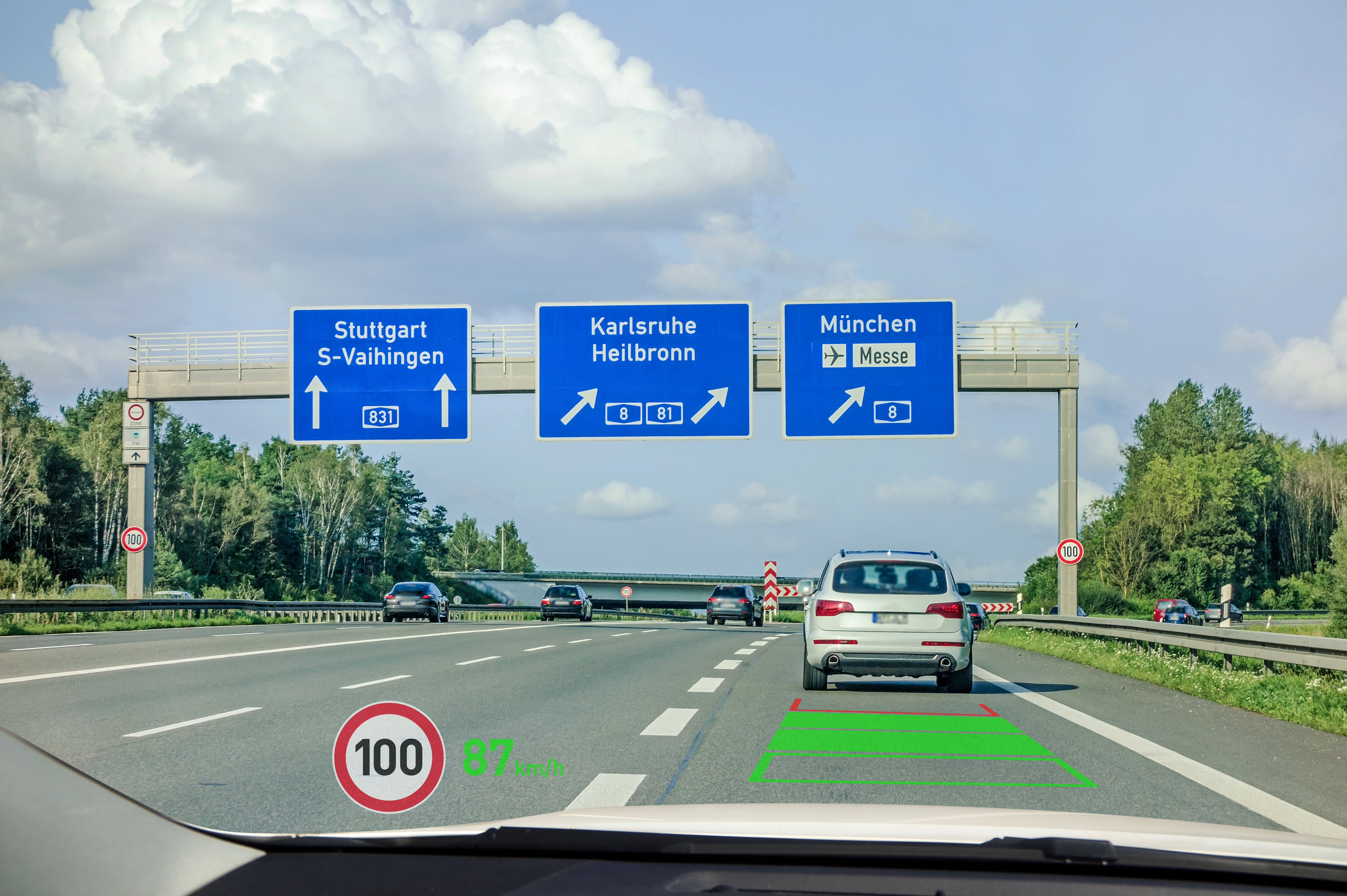 Last but not least, the most noticeable addition: a new dashcam has been integrated to our test vehicle providing higher resolution images and a brand-new interactive demo. Be sure to check it out!
What's next?
Now that you've caught up with the EB GUIDE product line release cycle, you can expect a new release of EB GUIDE arware with the upcoming EB GUIDE release. In short: the next release is already knocking at the door and you can expect it in January 2020!
This update will bring you further positioning accuracy and rendering improvements and a simple way to place images and text on the road ahead of you. Curious about details? Stay tuned for the next release in January!

Read the release notes, find out more about EB GUIDE arware, and subscribe to our newsletter.