Thursday, April 1, 2021
Bringing AR experience to the next level with the seamless integration of our EB robinos Predictor Eval Kit to the EB GUIDE arware development environment
Augmented reality (AR) systems create immersive in-car experiences that improve road safety, reduce distractions, and build more trust between drivers and their vehicles.
EB GUIDE arware is an innovative, platform-independent software stack that helps you to create leading-edge AR solutions for vehicle head-up displays (HUDs) and in-car video augmentation. The core of our software incorporates real-time processing and fusion of (ADAS) sensor data, calculation of an environment model and movement prediction, and provides the visualization stack for the corresponding UI.
To support our data fusion algorithms for lane accurate guidance and 3D terrain estimation we make another step in bringing in-vehicle #AR experience to the next level.
Watch the video showing the result of early work on how predictive map information enables a comprehensive view of the vehicle's environment. All without the need of extra image recognition, enabling this solution for real world ECUs.
We are using EB robinos Predictor Eval Kit in combination with EB highly accurate positioning solution to visualize the map information in the local frame of the vehicle. The presence of altitude information in the map geometries and six degrees of freedom HD positioning allows for accurate three-dimensional visualization of the road ahead. The vendor agnostic back-end connectivity of EB robinos Predictor Eval Kit together with enhanced caching as well as offline map support provide the needed flexibility to run with map data from a variety of vendors.
Bring AR to the next level by integrating EB robinos Predictor to EB GUIDE arware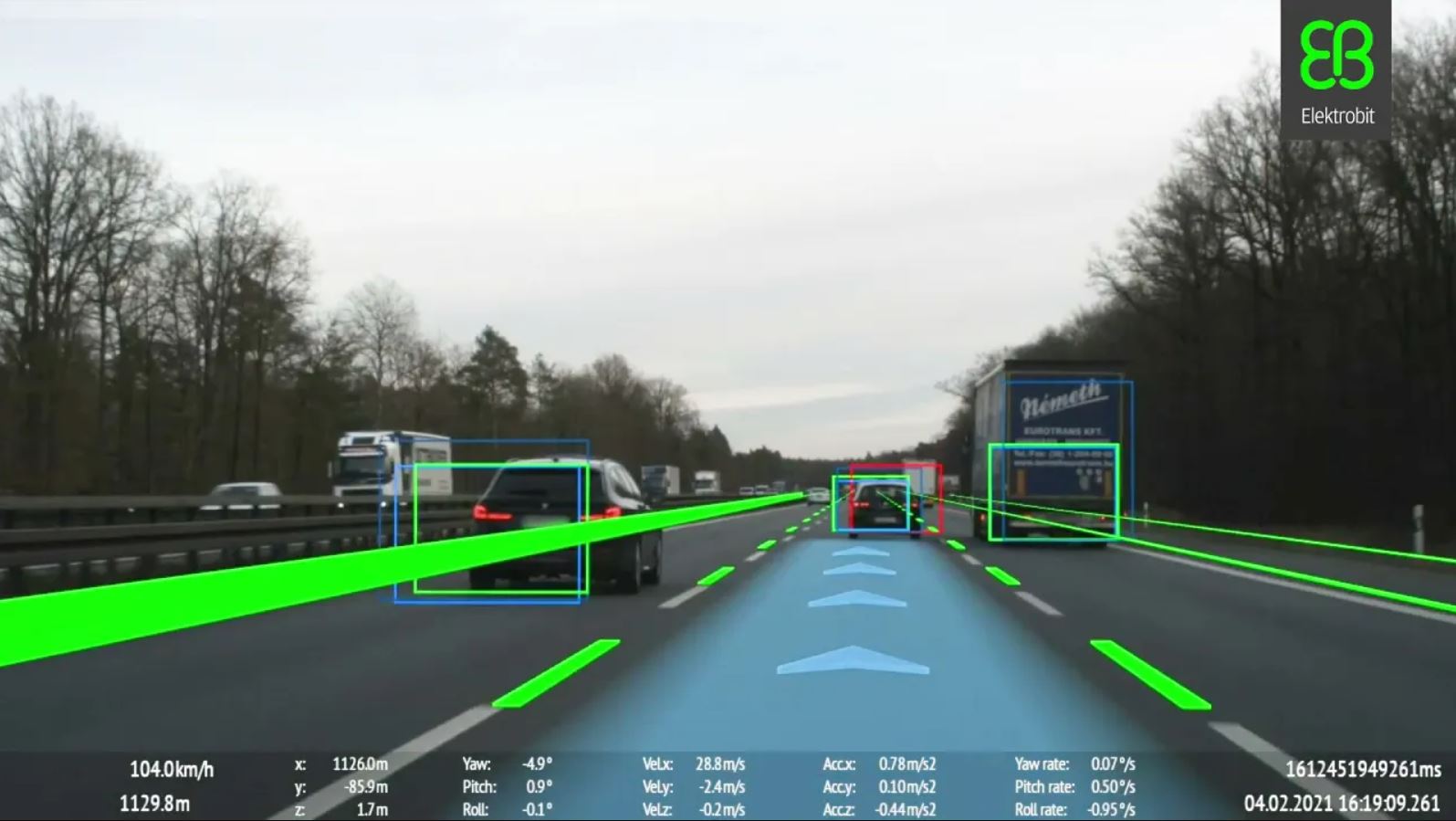 Have you already experienced our augmented reality live demonstration? Check out the free interactive software demo here.
Use the EB robinos Predictor Eval Kit to perform and record test drives and play them back at your desk in exact timing behavior. This way, you can effortlessly create an electronic horizon for development purposes.
Would you like to share some thoughts, or do you have any questions? Contact us and get familiar with augmented reality solutions to make driving safer, build driver trust in the vehicle, and improve driver experience