Tuesday, May 5, 2020
Partnering with MyScript to integrate handwriting recognition into EB GUIDE
Safety while driving is a serious concern. Keyboards, rotary knobs, or gestures can cause distractions while voice-operated personal assistants sometimes misunderstand commands. Handwriting recognition allows for more accurate inputs with lower distraction. It's very easy for drivers to use while keeping their eyes on the road.
You now can control your in-car infotainment using written commands
MyScript is the market-leader in the field of automotive handwriting recognition, with over 10 million cars equipped with its pioneering technology. The company's powerful handwriting-recognition engine lets drivers safely interact with their car infotainment in the most intuitive way, while still staying focused on the road.
EB GUIDE is your all-in-one product for designing, rapid prototyping, and target deployment across multiple devices and different automotive platforms. EB GUIDE is also a unique, reliable and integrated HMI development toolchain, supporting graphics, voice, touch and gesture.
We're proud and excited to partner with MyScript to offer our customers the possibility of integrating handwriting-recognition capabilities into their UI. Our users can now design, develop, and deploy even easier, safer, and more intuitive universal UI:
A new collaboration for a smarter, safer and more enjoyable driving experience!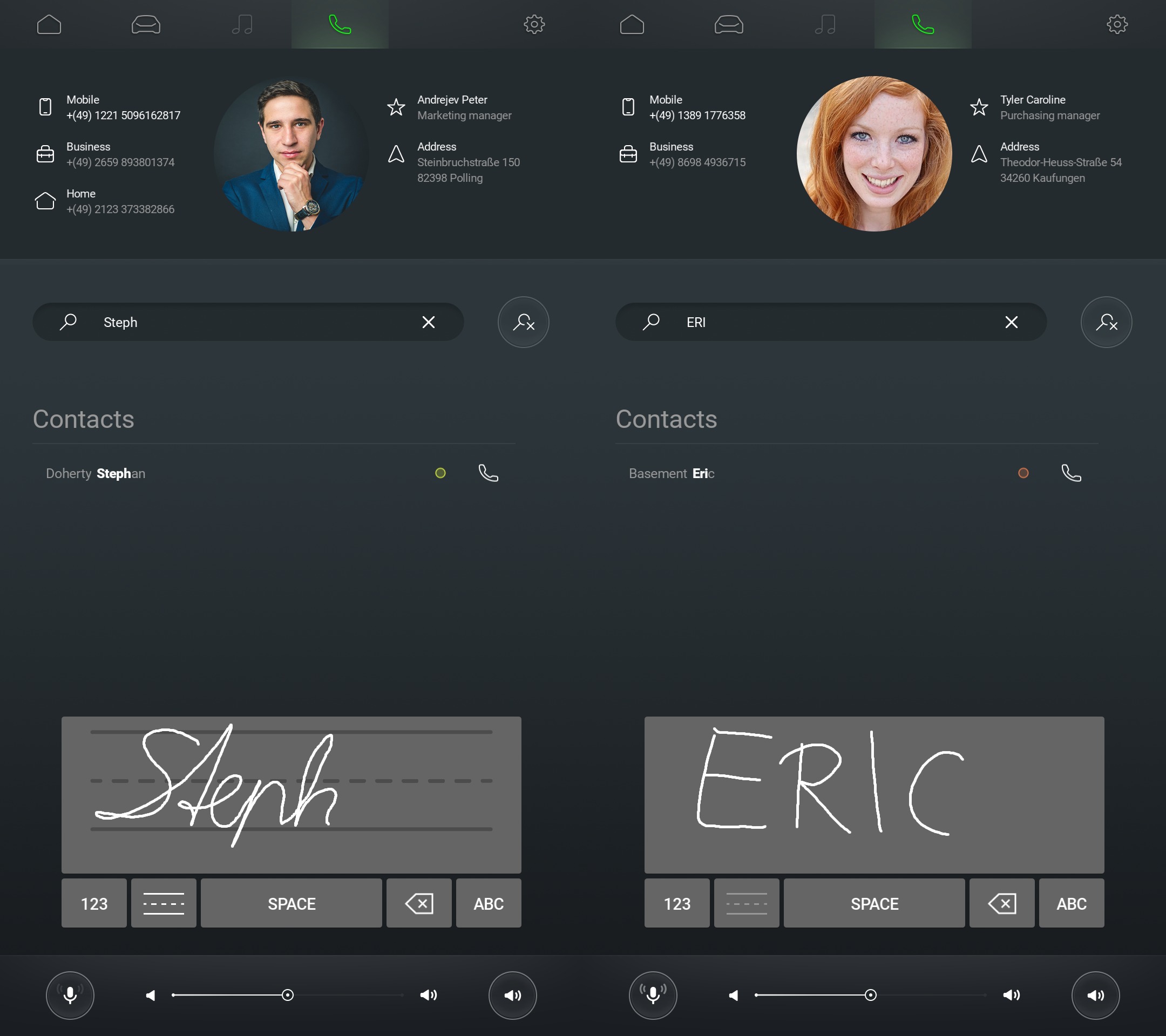 MyScript is providing a key technology, enabling our customers to develop user-friendly HMI with EB GUIDE with the added value of handwriting recognition. With this joint solution, we are providing the drivers with an enjoyable and high-performance solution to interact with their car infotainment device in the most intuitive way, while still keeping their eyes on the road.
Learn more about EB GUIDE Studio and get the free trial to experience the state-of-the-art HMI development tool!