Monday, July 8, 2019
Red carpet appearance at CarHMi 2019: EB wins an award for "most innovative HMI feature"
Attendees of this year's CarHMi in Berlin had a unique opportunity to experience EB innovation first-hand via an interactive infotainment demo. The EB cockpit demonstrator – a feature which can proactively alert drivers of incidents on the road and assist in the handover between autonomous and manual modes of driving – surpasses the capabilities of a standard Amazon Alexa integration. Judges of the annual award ceremony were equally impressed, naming the Android-based cockpit demonstrator one of the "Most Innovative HMI Feature" nominees of the year. And that's not all. In recognition of this exceptional innovation, CarHMi donated €1000 to the Berlin-based charity Youvo, which brings creative people and social organizations together.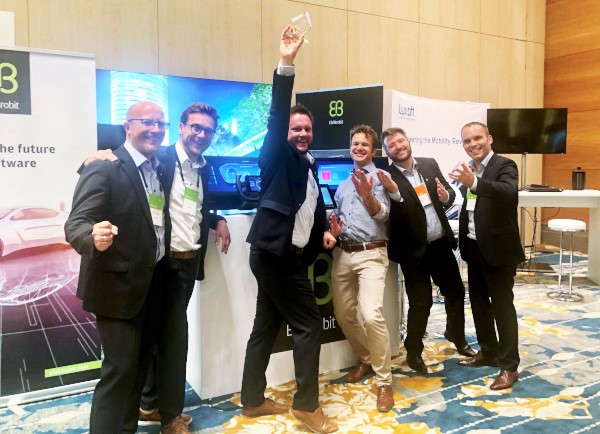 2019 marked the fourth year of EB @ CarHMi, and we had plenty of other goodies to unveil, like the EB/MyScript UX solution with advanced handwriting recognition engine. With this joint solution, we are integrating MyScript handwriting technology into our CSP demonstrator built with EB GUIDE, our end-to-end HMI development toolchain, to provide the drivers with an enjoyable and high-performance way to interact with their vehicles during their journey.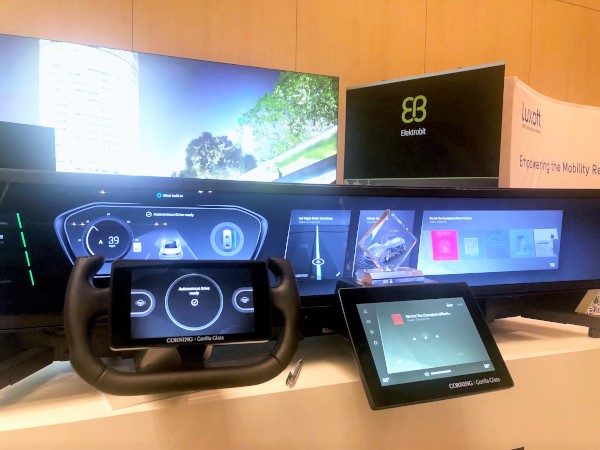 Last but not least, we also brought into the conference for open discussion a real-life case study of EB GUIDE with the interesting talk from Sören Bergmann-Eggers, our HMI expert, on the importance of EB GUIDE in the success of a cluster HMI project, from prototype to production-ready.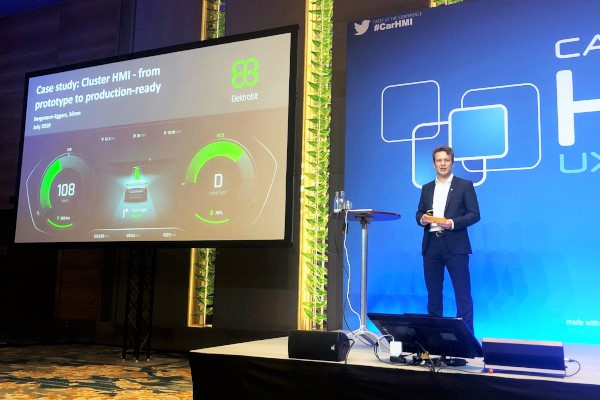 EB is proud to attend and support CarHMi UX Redefined Europe, as a well-respected global event and conference in the field of automotive HMI and UX development. Now in its 7th year, the event brings together experts in the technical and design field all over the world to share insights and present their newest flagship demonstrations for "Future HMIs & UX Redefined".
Start modeling now!
As always, the following resources have been updated and are now available:
Download the Community edition of EB GUIDE.
Read through our updated Release Notes.
Download updated user documentation.
Access updated tutorials here.
Download updated feature demo, examples and custom widgets.
Sign up for one of our EB GUIDE trainings now.