Friday, July 5, 2019
Small changes, big improvements
The latest version of EB GUIDE marks the introduction of big features such as Namespaces and Multifont support, which will influence the structure of your future projects. However, we also included improvements to the overall handling and interaction with EB GUIDE:

Multiselection of datapool and event items
We know you deal with a lot of data in your models, and sometimes you need to move many items at once. Instead of moving every single item individually, you can now multiselect various items by selecting datapools or events by holding down the ctrl-key. Keep holding down the ctrl-key and you can also remove items from your selection.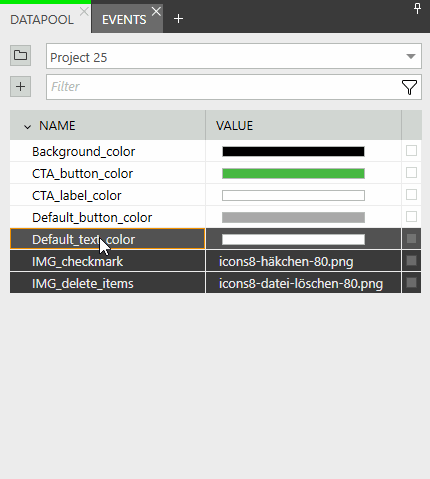 Add multiple items to monitor watchlist
The concept of multiselection is also visible in EB GUIDE Monitor. You can add multiple events or datapool items to your watchlist. Additionally, we have improved the process of adding items to watchlists by clicking the add button in the respective components. An overlay opens that gives a more structured and clear overview of available items for your watchlists.
Toast notifications
We understand that appropriate feedback after an impactful action is very important, especially now, since namespaces are involved. With 6.8 you can easily move items into different namespaces and sub-namespaces.  To give you reassurance about the current status of your moved items, we also introduced toast notifications. Oh, and by the way, moving items is quick and easy via drag and drop.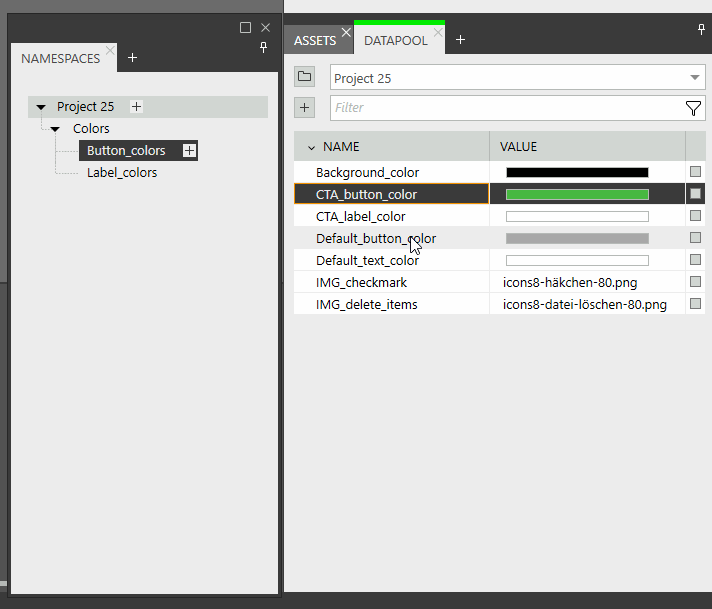 Sortable tables
Data handling is improved further by introducing the functionality and style of datagrids to the properties panel. Datagrids are already established in the events and datapool component, the new addition gives you the possibility to sort user-defined properties, search results and your watchlists in EB GUIDE Monitor.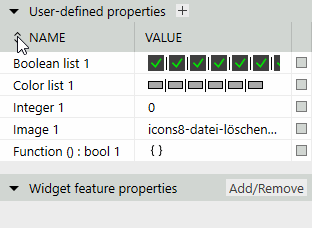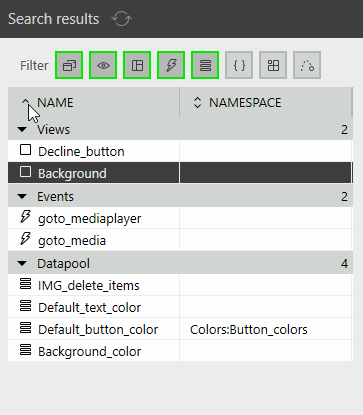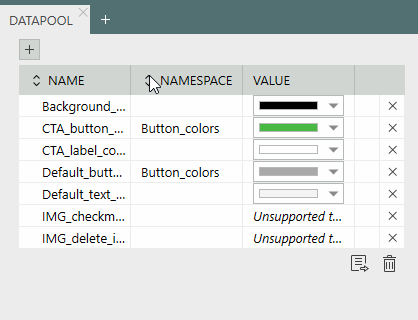 Improved keyboard input handling
Along with the standardized datagrid design comes an improved keyboard input handling.
TAB – shift focus from cell to cell
ARROWS – shift focus from cell to cell
F2 – enter edit mode
ENTER – confirm data input in edit mode; jump to next row
SPACE – access checkboxes, radio buttons and other buttons
F4 – access comboboxes/dropdowns
ESC – leave edit mode; reset input
This means you can easily edit your data without having to switch between keyboard and mouse all the time.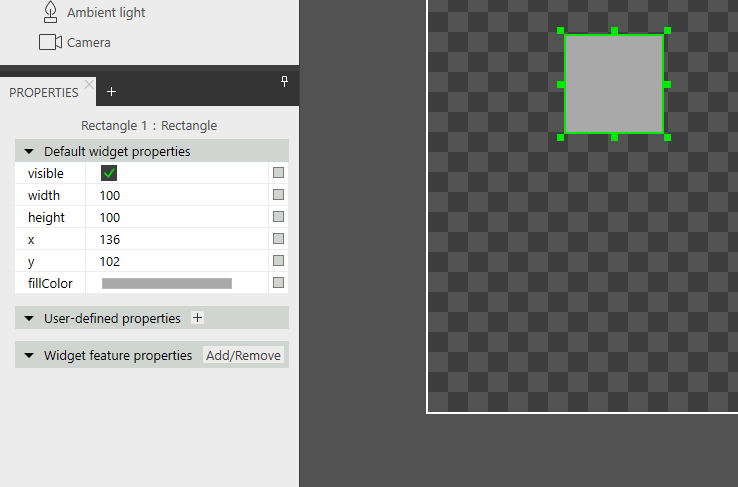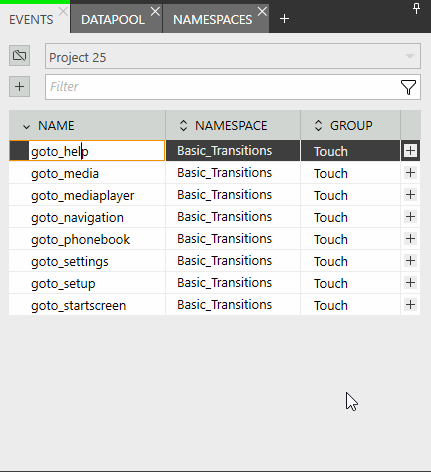 Jump to origin template
We are always grateful for user feedback and input, after all without it we would not know how to give you the features you need. One of the highly anticipated improvements was the ability to jump to an origin template from derived templates. We are pleased to announce that this is possible now: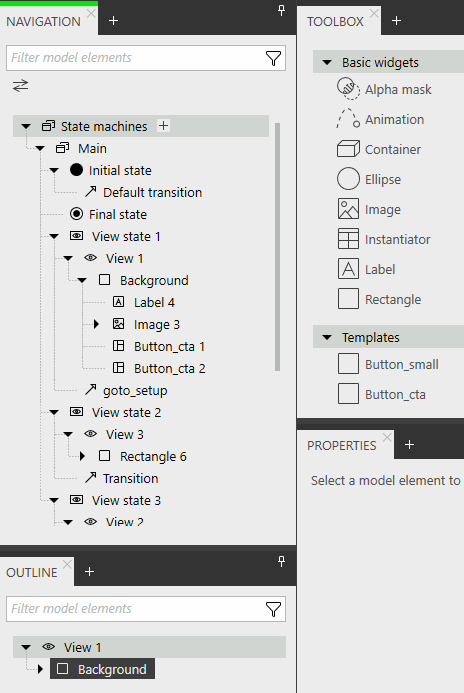 Improved auto-suggest in script
To make the auto suggest function in EB GUIDE scripts even more intuitive we added icons to differentiate reasonable possibilities.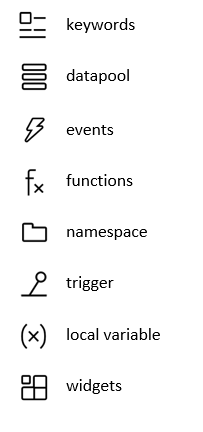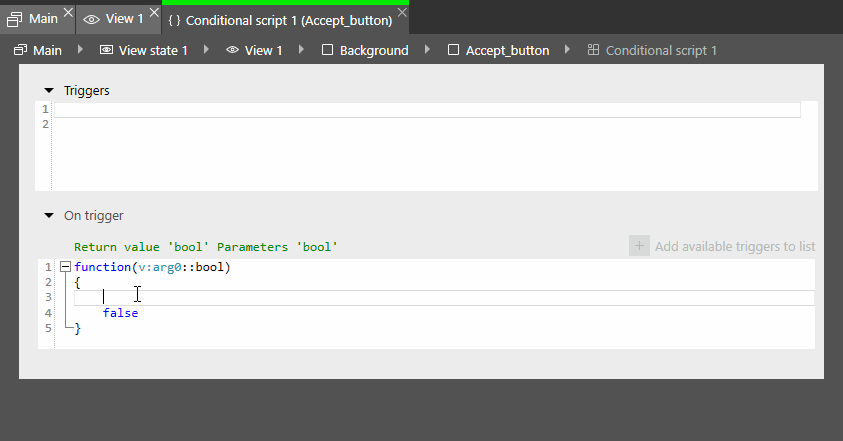 Improved trigger component
Last, but not least we also introduced a convenient feature that lets you add all available triggers to the trigger list with only one click.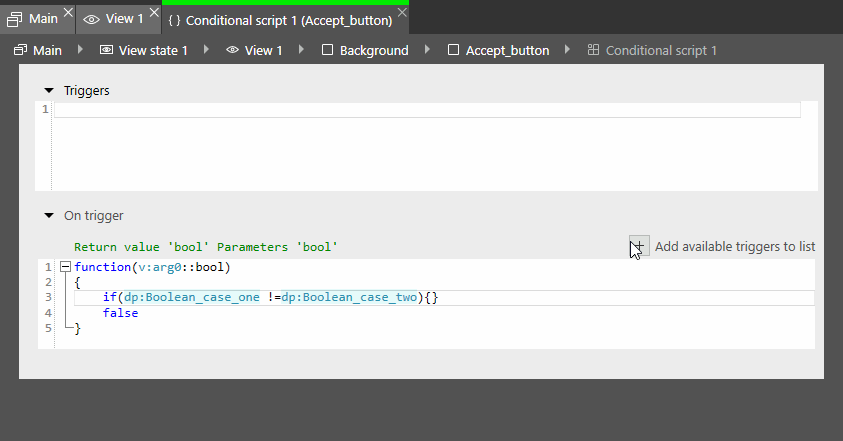 We hope these improvements will help you achieve your daily goals with EB GUIDE more efficiently and intuitively. If you have any comments and suggestions concerning UI/UX feel free to contact us at uxd_support@elektrobit.com.
Start modeling now!
As always, the following resources have been updated and are now available:
Download the Community edition of EB GUIDE.
Read through our updated Release Notes.
Download updated user documentation.
Access updated tutorials here.
Download updated feature demo, examples and custom widgets.
Sign up for one of our EB GUIDE trainings now.