HMI for Hilti PS 1000, an efficient concrete scanner
Hilti was in search of a reliable, customizable, and easy-to-use development platform for its new product, the Hilti PS 1000, an efficient concrete scanner that can locate embedded objects in multiple layers. Having already achieved success working together on a previous project, Hilti chose to work with EB again to develop the HMI for the PS 1000. Hilti knew it could rely on EB's experience in HMI development and embedded software development to create this sophisticated product.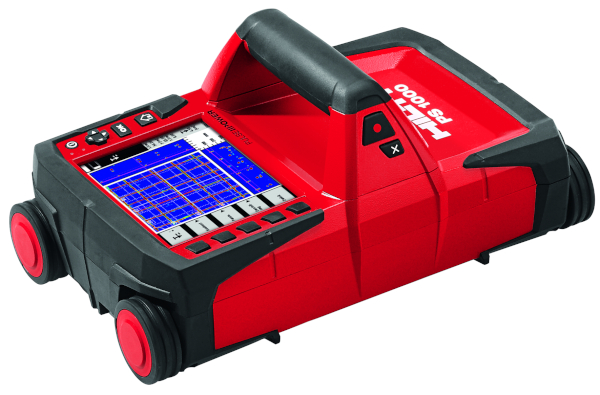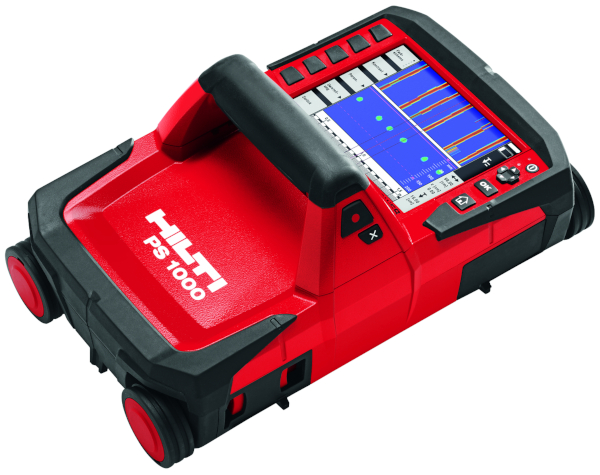 The solution
EB provided the PS1000 HMI development platform built around EB GUIDE Studio: target framework, code generators, build system, Windows CE5 Platform. It includes operating system, driver development, middleware, and HMI framework. Especially the code generators and HMI framework made it possible to manage the complex asynchronous communication between HMI, application and scanner hardware.
Hilti could then easily take over the HMI development, finalize it quickly with EB GUIDE and tailor the interface to their own needs.
The benefit
The Hilti PS 1000 features a state-of-the-art HMI that provides a real-time view of the inside of concrete structures and generates accurate images automatically for direct on-site evaluation. It offers great usability and features unmatched data visualization, evaluation, and documentation.
By using EB GUIDE, Hilti was able to develop an intuitive HMI easily and affordably.