Software solution for analytical devices from METTLER TOLEDO
METTLER TOLEDO (MT) is a global manufacturer and marketer of precision instruments for laboratory, industrial, and food retailing applications. The company has a strong worldwide leadership position. MT planned a new generation of easy-to-use automated titrators for routine applications: EasyPlusTM. Operation must be as simple as with an app-based user interface. This includes intuitive navigation of the system menu and multi-language support, all combined with an appealing user interface design. The system must be based on the MT software development platform.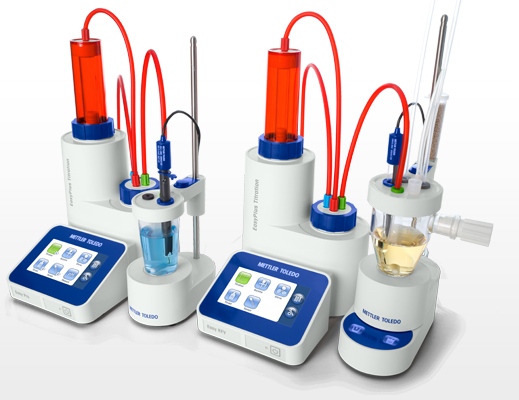 The solution
Due to their excellent experiences with EB in previous projects MT once more has chosen EB to support its own software team.
MT utilized EB's architecture, design, and software development expertise. EB extended a software development platform already used in previous projects and provided extensions for MT-specific EB GUIDE plug-ins and target framework. This allowed MT to use EB GUIDE to model the next generation HMI for the EasyPlusTM titrators. It integrates 150 screens in five different device combinations that run on a Windows Embedded CE platform.
The benefit
MT benefitted from EB's profound knowledge of the MT software development platform, the usage of EB GUIDE for tool-based HMI development, and EB's Windows Embedded CE know-how. EB competence made it easy to reuse the existing platform, and implement new features and functionalities. This helped to achieve the new touch-and-feel for end users in a pleasantly short development time, and minimized costs.