EB GUIDE University Program
EB GUIDE is available for students and educators in the growing field of human machine interface design. Elektrobit partners with select universities and educational institutions. Our educational partners are using EB GUIDE to research and prototype cutting edge interfaces for embedded devices, automobiles, healthcare devices, and the growing internet of things.
Interested in using EB GUIDE for your educational institute or project?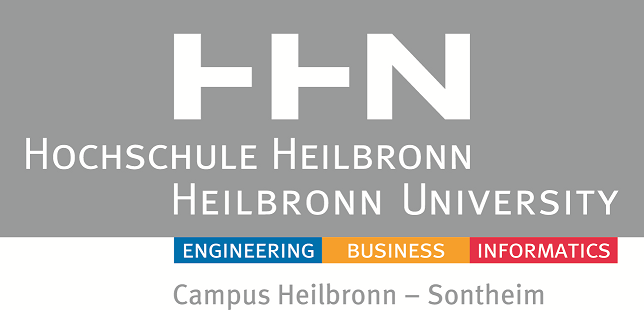 Heilbronn University
Automotive Systems Engineering (ASE)
Heilbronn, Germany
Heilbronn University ranks amongst the major institutions of Higher Education in the state of Baden-Württemberg where it caters to about 8,300 degree-seeking students on four campuses. Its diverse range of study programmes in Business Studies, Engineering and Information Technology provide a sound theoretical grounding. Because the Heilbronn region is dominated by automotive and machinery industry, the university founded a study programme Automotive Systems Engineering (ASE) in 2002. In ASE, model based design, autonomous and electrical driving and advanced control technology are important subjects. EB GUIDE is used in several projects, like the development of instrument clusters for two experimental autonomous vehicles, and for the HMI of a charging station. Furthermore, it is planned to develop a 3rd year course on HMI based on EB GUIDE and extend the usage to other programmes in the university.
Learn more about Heilbronn University's ASE program.
Higher School of Technology and Economics in Szczecin
Szczecin, Poland

The Higher School of Technology and Economics is a non-state school located in Szczecin, which specializes in producing highly qualified engineers and specialists in the following sectors: automobile industry and IT.
Our activities focus mainly on practical education, since it is common knowledge that practical experience is essential in both sectors. We are substantially supported by the Business Expert Committee, i.e. institutions and businesses connected with automobile industry and IT, which actively participate in the teaching process. Our school is equipped with modern laboratories and workshops, boosted with the know-how provided by various businesses and institutions we cooperate with.
Each year we award several dozen diplomas and engineering titles. Our graduates get on well in both sectors and several of them have made careers in leading automotive and IT companies. As a unique focus, students specialize in "HMI System Modeling".
Learn more about the Higher School of Technology and Economics in Szczecin.

Project eCARus
Technical University of Munich (TUM)
Munich, Germany
Technical University of Munich (TUM) is committed to excellence in research and teaching, interdisciplinary education, and the active promotion of promising young scientists. In 2009, the University founded the hands-on project eCARus, where each year about 60 students develop an electric car. All the technical development—from power transmission systems to IT—as well as the organization of the project are left up to the students. With the help of Elektrobit´s EB GUIDE, students create the eCARus-GUI to view and control features and vehicle information like battery level, warning lights, and the handbrake state.
Learn more about TUM's eCARus project.