| | |
| --- | --- |
| Latest news from Elektrobit Automotive | |
Top Stories
New TechPaper: Electronic Horizon: Flexible Implementation of Predictive Driver Assistance Features

Driver assistance systems use digital maps to harness information about the driving route and its environment; the so-called "electronic horizon" offers the possibility to look "behind the curve." This TechPaper discusses application cases for electronic horizon as well as software modules and the development environment.

Immerse yourself in the development of predictive driver assistance features by reading our TechPaper in English or German.
---
EB tresos Safety OS Supports HighTec Toolchain

Elektrobit´s operating system for safety-critical systems is now available for the HighTec EDV-Systeme development platform on various microcontrollers.

It´s now possible to easily use the single-core and multi-core versions of the EB tresos Safety OS on the Power Architecture, Renesas RH850, and Infineon Tricore processor families without additional adaptation efforts for the HighTec Development Platform.

Learn more about EB operating systems.
---
Upcoming Events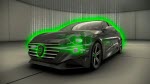 Elektrobit (EB) Expert to Lecture at Automotive – Safety & Security 2015, Stuttgart, Germany
April 21–22
Our security expert Martin Böhner has been invited to present Extending Software Architectures from Safety to Security at the event's "Architectures for Safe Systems" session, where he will highlight cutting-edge automotive-safety software concepts. We hope you can attend, and we welcome you to visit our booth at the event.
---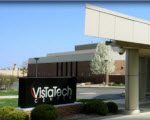 Tech Day, North America 2015
June 5
Mark your calendars for Friday, June 5, when Elektrobit (EB) hosts its Tech Day, North America, at Schoolcraft College in Livonia, Michigan.

Attend sessions on Elektrobit's portfolio, including AUTOSAR, driver assistance, HMI, and connected-car technology, and get answers to gain a greater understanding of products and solutions for your next project.
---

Join Us at Embedded Multi-Core Conference 2015 (EMCC), Munich, Germany
June 16–18
Want to learn more about how to successfully migrate electronic control units from single-core to multi-core technology? Or what about implementing AUTOSAR and functional safety on a multi-core device? Then join us at EMCC 2015!

This unique forum brings together experts in the field of embedded software development for an exchange of views and experiences. In collaboration with our partners Infineon, Timing-Architects, and iSYSTEM, we've invited renowned experts like Simon Fürst from BMW, Rainer Faller from the assessment agency exida, and many more to discuss current and upcoming automotive multi-core challenges.

Read more about the speakers, the agenda, and registration opportunities.
---
Other News
---
Electronic Horizon Presentation at the Stuttgart International Symposium, Stuttgart, Germany

Elektrobit's Jürgen Ludwig presented Electronic horizon: Flexible implementation of predictive driver assistance features to the audience of international manufacturers and suppliers.

View the presentation.
---
Human Machine Interface (HMI) Webcast

If you missed the Next-Gen Infotainment and Interfaces webcast hosted by SAE International on March 31, you can watch the archived version here.
---

New Subscriber?




Sign up to receive the latest monthly news from Elektrobit (EB) Automotive.

---

Past Newsletters




Read news from previous Elektrobit (EB) Automotive issues.