| | |
| --- | --- |
| Read the latest news from Elektrobit - Driving the Future of Software | |
Top Stories
EB Expert Explores the Future of Human Machine Interfaces (HMIs)

As carmakers speed toward highly automated driving and beyond, the demands on HMIs dramatically multiply. "On the Way to Automated Vehicles: The Evolution of User Interfaces," the new EB TechPaper from Matthias Hampel, examines the technologies and strategies necessary to boost HMI capacity and integrate future HMIs into in-vehicle displays and safety systems. Read the TechPaper to learn more.

Matthias, EB's Head of Technology and Innovation HMI, was also recently featured in the German magazine Hanser Automotive, where he looks at entirely new challenges the industry faces regarding HMI operating concepts. Read "Das HMI von automatisierten Fahrzeuge" (German only).
---
Seminar Series – ADAS, Tokyo, Japan

Through December, Elektrobit Nippon K.K. will present a series of advanced driver assistance systems (ADAS) seminars in Tokyo, where our experts will discuss ways to assure the quality of ADAS software, from development to production. Attend to learn about European trends and use cases with the standard ADAS development tool, EB Assist ADTF, as well as the latest technologies that can help you develop systems that meet the highest levels of safety. The seminars are free of charge. More information.

• August 30
• October 11
• November 29
• December 14


---
Events

Join EB in Tokyo at the QNX/BlackBerry Technology Solutions Forum
September 8
At this day-long event at the Canadian embassy, EB's Japanese team will explain how our ADAS solutions and HMI development tools offer substantial support to engineers and managers developing autonomous driving systems. The event focuses on the concept-to-market challenges of automotive innovation today, including the necessity of a holistic approach to in-vehicle systems, the industry transformation laying the groundwork for autonomous vehicles, and the increasing role of in-vehicle security. Seating is limited, so please register early.
---
Webinars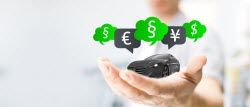 Game-Changing Connectivity – Insights through Remote Analytics
In this Automotive Megatrends webinar from July, EB connected-car expert Dr. Oliver Pajonk outlined how our new remote analytics tool, EB cadian, combines Big Data and analytics expertise in a secure and scalable manner, which can help OEMs gain valuable insights into their fleet. Dr. Pajonk also illustrated the value of predictive maintenance with a real-world use case: battery health.
---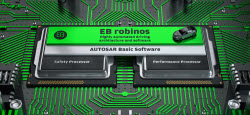 EB robinos – DNA for Automated Driving
In another recent webinar hosted by Automotive Megatrends, EB's Jürgen Ludwig introduced EB robinos, a comprehensive solution to help optimize development of highly automated driving (HAD). Used with EB Assist ADTF, the development and testing environment for ADAS and automated driving, EB robinos controls and manages complexity with functional software architecture, open interfaces, and software components.
---

New Subscriber?




Sign up to receive the latest monthly news from Elektrobit.

---

Past Newsletters




Read news from previous Elektrobit issues.