| | |
| --- | --- |
| Read the latest news from Elektrobit - Driving the Future of Software | |
Wishing you a joyous Holiday season and a happy and prosperous New Year 2017!

Dear customers and partners,

As usual, the end of the year comes faster than expected. 2016 was another successful year for EB and I would like to thank you for your trust in us. In 2016, we were able to launch a number of building blocks for our vision of highly automated driving. Many of you have already seen them in action and we appreciate your interest in these core elements of our strategy.
There will be little time to rest. The first big event of 2017 is straight ahead with the Consumer Electronics Show in Las Vegas. I am looking forward to meeting you there to discuss your plans – and how EB can contribute to your success.

All the best for you and your families
Alexander Kocher (President Elektrobit)

---
Top stories
CES, Las Vegas, NV

January 5 - 8

We invite you to join us at booth 6106 in the North Hall of the Las Vegas Convention Center. There you will see our innovative technologies that define the future of mobility and help put autonomous cars on the road. Stop by to see our vision of automated driving – a demo that combines our core competences in various fields such as navigation, driver assistance and connectivity.

Contact us now to schedule a meeting at CES to discuss how we can contribute to the success of your next autonomous driving project.
---
New EB Assist ADTF 3 for developing highly automated driving

Supported by a customer consortium of premium German car manufacturers and suppliers, EB Assist ADTF is a globally established tool for development, test, validation and visualization of advanced driver assistance software and highly automated driving (HAD) systems. The newest version, EB Assist ADTF 3, provides high stability and increased performance to meet the needs of complex HAD development. Learn more about EB Assist ADTF and request your free test version here. Also, read our press release.
---
Case study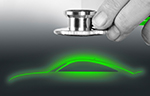 EB's Diagnostic Expertise helps VW to work more efficiently
ECU and test program developers need to know how their ODX data changes influence the MCD Kernel runtime. This was done manually until now, which is time-consuming and leaves the risk of human error in the picture. In 2015, EB took on the development of an ODX tool for VW to improve ECU development processes. Learn more about how EB's tool helps efficiency in terms of time, costs, and quality.
---
Webinar

Sensor-based learning: one step closer to automated driving (webinar recording)
Join our free 60-minute webinar on the hot topic of sensor-based machine learning for predictive driving features. EB's Innovation Program Manager Dr. Nicole Beringer discusses the limitations of vehicle ego-sensors and the need for highly accurate HD information from external vehicle sensors. She also gives valuable insights into EB's machine learning approach. Learn how information based on crowd sensing can be improved further in future. Dr. Thomas Labella goes into detail about in-vehicle sensor processing. Watch the recording of this webinar hosted by Automotive Megatrends.
---
Membership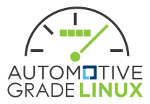 EB becoming a new member of AGL
EB is proud to be a part of AGL now. Automotive Grade Linux is a collaborative open source project that brings together car manufacturers, suppliers and technologies to accelerate the development and adoption of a fully open software stack for the connected car. With Linux at its core, AGL is developing from the ground up an open platform that can serve as the de facto industry standard to enable rapid development of new features and technologies. Although initially focused on In-Vehicle Infotainment (IVI), AGL is the only organization that plans to address all software in the vehicle, including instrument cluster, head-up display, telematics, advanced driver assistance systems (ADAS) and autonomous driving. The AGL platform is available to all, and anyone can participate in its development.
---

New Subscriber?




Sign up to receive the latest monthly news from Elektrobit.

---

Past Newsletters




Read news from previous Elektrobit issues.