| | |
| --- | --- |
| Read the latest news from Elektrobit Automotive - Driving the Future of Software | |
Top Stories
Add the 6th sense to your Human Machine Interface (HMI) with EB GUIDE 6
For more than 10 years, our EB GUIDE software has provided a highly reliable and customizable toolchain for the development of multimodal HMIs with graphical and voice user interfaces, as well as touch and gesture operations. Now, we are very proud to introduce the 6th version of EB GUIDE.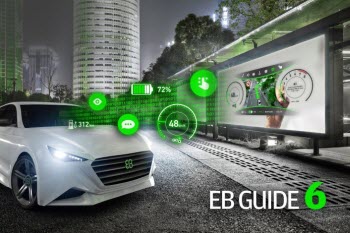 ---
Elektrobit (EB) Automotive Releases New, Updated Version of EB GUIDE 6
Coming this summer, EB Automotive releases EB GUIDE 6, the next generation of our leading HMI tool for graphics, voice and touch UX design.

HMI development is playing an increasingly important role in automotive design. As the industry moves towards fully autonomous vehicles, easy-to-use instrument clusters and displays are a necessity. Automakers, Tier 1 suppliers and developers will now have EB GUIDE 6, the latest version of our pioneering HMI development tool. View the press release here.
---
New Features, Add the 6th Sense
EB GUIDE 6 represents a complete redesign of our HMI development toolchain, integrating new features such as:
New User Interface

New and easy-to-use, graphical user interface with user centric design and guided workflows provides an intuitive development environment for any user.
Multi-User Capability

With EB GUIDE 6, global teams can work on the same HMI model, at the same time. The software toolchain allows you to easily branch and merge software models and use the version control of your choice.
Free, Downloadable Version Coming Soon!

New pricing and licensing model for EB GUIDE 6. Sign up now to be notified when the free Community Edition becomes available in August, 2015 at www.EB-GUIDE.com.
---
Upcoming Events

Automobil Elektronik Kongress, Ludwigsburg, Germany
June 23-24
Five core themes will be presented at the 19th annual Congress including: Connected Car, Automated Driving, Electro Mobility, Infotainment/Connectivity and Architectures, in Ludwigsburg.

Visit our booth (#30) to learn more about EB GUIDE 6 announced at the conference and meet EB Automotive top level management.
---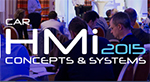 CAR HMI Concepts & Systems 2015, Berlin, Germany
June 25–26
At the annual CAR HMI Concepts & Systems conference, Matthias Hampel, Head of Technology and Innovation HMI at EB Automotive, will discuss how to enable intuitive user interactions with multimodal HMIs in connected cars. For the very first time, we will showcase the brand new version 6 of our HMI tool for graphical, voice and touch UX design, EB GUIDE. We hope to see you at our booth!
---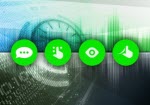 Webinar: EB GUIDE 6, 10am (Detroit) | 4pm (Stuttgart) | 7.30pm (Mumbai)
July 15
Automakers face major challenges in creating smooth user experiences across systems and interaction modes for in-vehicle HMIs. Join our webinar, "How to Create a Consistent User Experience with Multimodal HMIs in Connected Vehicles," hosted by Automotive World on Wednesday, July 15. Attendees will learn methodologies that enable consistent and holistic user experiences, while optimizing the HMI development process. You will also gain insight into how model-based development can accelerate your HMI projects using EB GUIDE 6.