| | |
| --- | --- |
| Latest news from Elektrobit Automotive | |
Upcoming Events

Embedded World 2015, Nuremberg, Germany
February 24-26
Elektrobit (EB) Automotive's technology will be on display at the following partner booths: Freescale, QNX Software Systems, REC and Timing Architects. We look forward to seeing you there!
---
Freescale University Challenge

Driver Assistance experts from EB Automotive presented students in the Freescale University program with a challenge to develop a special feature for intelligent self-driving cars. As an innovative technology company, EB Automotive is interested in the growth and education of talented engineers by supporting student teams. The challenge demo kick-off will take place at the Freescale University booth (Foyer Hall 4A – East Entrance).
---
QNX Software Systems

QNX Software Systems will be demonstrating a QNX technology concept car as a standalone demo, which includes EB street director navigation (QNX booth 358, Hall 4).
---
REC

EB GUIDE can do more than automotive user interfaces! Take a look at Human Machine Interfaces for industrial automation, which were created with our HMI development tool (REC Global booth 158, Hall 4).
---
Timing Architects

Stop by our new partner Timing Architects booth and learn how EB tresos AUTOSAR software and tools interact with Timing Architects tool suite to optimize multi-core embedded systems (Timing Architects booth 378, Hall 4).



---

15th Stuttgart International Symposium, Stuttgart, Germany
March 17-18
Jürgen Ludwig, Sr. Product Manager, Driver Assistance at EB Automotive presents "Electronic horizon: Flexible implementation of predictive driver assistance features." An electronic horizon that combines navigation and driver assistance software, generated by a consistent tool chain allows for the flexible integration of the electronic horizon with minimal effort. Information derived from the electronic horizon and real-time data about traffic, weather and road conditions will be the basis of automated driving and become indispensable for predictive driver assistance functions. The presentation's focus is centered around the role of individual components of the tool chain as well as how they interact in implementing predictive driver assistance features. The presentation will be on Wednesday, March 18th, at 10.30, Karl-König-Halle (2nd Floor).
---

Automotive World Megatrends USA, Dearborn, MI
March 17
Join EB Automotive's Manuela Papadopol, Director of Global Marketing when she presents Creating Connections – Marketing and the Connected Car at next month's Automotive World Megatrends conference. Learn who auto makers should be listening to when considering new technology in the car.
---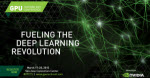 NVIDIA GPU Technology Conference, San Jose, CA
March 17
Highly connected vehicles have clear implications on various aspects of the driver-vehicle interaction. The HMI design will be influenced by the high load of information that will be put on the driver. How can information be selected? How can it be presented? Find out the answers to these HMI questions and more as Walter Sullivan, Head of Innovation, Silicon Valley presents, Self-Driving Vehicles: Changing the Mission of Human-Machine Interface.
---
Featured Products
New Version of EB Assist Car Data Recorder (CDR)

EB Assist Car Data Recorder, a measurement technology tool which provides a tablet interface you can use to gather test drive data and assess its quality on the spot, now provides new features. The latest version enhances simplified test drive recording even more.

For example, in the additional observer mode called "demo" this ensures an easy understanding of the main facts from test drive results. The new "text-to-speech interface" allows configurable voice commands, e.g. test drive instructions and provides test drivers and engineers with increased flexibility.

See more new features here.
Read more about EB Assist Car Data Recorder.
---
From User Interface to User Experience – EB GUIDE in a nutshell

EB GUIDE, EB Automotive's all-in-one tool for developing innovative, multimodal Human Machine Interfaces (HMIs), celebrated its 10th anniversary last year. Check out our infographic to learn more about the tool, the number of cars on the road worldwide with its technology inside and how you can benefit from using EB GUIDE.
---
Recorded Webinar: Ethernet – The new generation of ECU communication

Check out our recently recorded webinar given by EB Automotive's Ethernet Expert Michael Ziehensack. He points out the advantages of Ethernet for automotive in-vehicle networks and focuses on 7 key features which are needed for the next generation of inter-ECU communication.
---
Featured Videos
Tricia Helfer on the Ford Broadcast Stage at CES 2015

Highlights from Tricia Helfer's appearance at the Ford Broadcast Stage at CES. Click here to view the video.
---
EB Automotive Panel Discussion

Future of Mobility panel discussion with Walter Sullivan, Head of Innovation, Silicon Valley, EB Automotive, Tricia Helfer, Actress and Julius Marchwicki, Connected Services Product Manager, Ford Motor Company. Click here to view the video.
---

New Subscriber?




Sign up to receive the latest monthly news from Elektrobit (EB) Automotive.

---

Past Newsletters




Read news from previous Elektrobit (EB) Automotive issues.