| | |
| --- | --- |
| Read the latest news from Elektrobit Automotive - Driving the Future of Software | |
Top Stories
Acquisition Update
We realize you are all curious as to how the acquisition will impact Elektrobit (EB) Automotive, once it is finalized. Continental intends to keep EB's Automotive business as a separate unit—with its own EB brand—under the Continental umbrella. So, we will be retaining the EB business model and organizational structures currently in place, as well as maintaining the location of the company's facilities.

In the new organization, EB will be even better positioned to drive the automotive software and business models of the future. By continuing to act as an independent unit focusing on software, we will offer the same value-added products and services, and maintain the same technology focus as we did before the acquisition. Our management remains stable, our team remains stable, and we will continue to grow our business.
---
Add the 6th Sense to Your Human Machine Interface (HMI)

Stay tuned for the next generation of EB GUIDE, our modern HMI tool for graphical, voice, and touch UX design. Learn about the new features and how to add the 6th sense to your HMI in a special edition newsletter, coming June 23.
---
Innovation Lab Grand Opening and Open House, San Jose, California, July 13
Join us at Club Auto Sport from 3:30–6:30 p.m. to celebrate the official opening of Elektrobit Automotive's new Innovation Lab in San Jose. You'll have the opportunity to meet the Elektrobit Automotive executive leadership teams from Germany and North America plus enjoy food and beverages. R.S.V.P. to SiliconValleyOpening@elektrobit.com. We hope you can make it.

Club Auto Sport
521 Charcot Ave.
San Jose, CA 95131
---
EB tresos Safety E2E Protection Achieves Safety Certification

Exida Certification S.A., a leading assessment agency, has certified EB tresos Safety E2E ("End-to-End") Protection, confirming its capability for use in safety-related electronic control unit (ECU) projects up to the highest Automotive Safety Integrity Level, ASIL D, which meets the standards defined in ISO 26262. Exida has also confirmed its use for non-automotive projects up to IEC 61508 / SIL 3.

Together with EB´s Safety Operating System and EB tresos Safety TimE Protection, EB tresos Safety E2E Protection is Elektrobit`s third independently certified product to meet functional safety requirements. EB tresos Safety RTE completes EB´s powerful functional-safety product family, all of which achieve freedom from interference between safety-related software applications. Learn more.
---
Upcoming Events

Automobil Elektronik Kongress, Ludwigsburg, Germany
June 23-24
During the 19th annual Congress, "Advances in Automotive Electronics" decision-makers in automotive electrics/electronics will convene for an industry conference to discuss the five core themes: Connected Car, Automated Driving, Electro Mobility, Infotainment/Connectivity and Architectures.

Visit our booth (#30) to meet our top level management and to learn more about the latest version of our HMI development toolkit EB GUIDE, which will be announced at this event.
---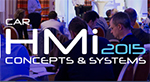 CAR HMI Concepts & Systems 2015, Berlin, Germany
June 25–26
The annual CAR HMI Concepts & Systems conference combines keynotes from international industry experts, interactive networking sessions, world café roundtables, and private discussions to provide a comprehensive overview of the current state of automotive HMI, as well as a window into future challenges. This year's theme is "Shaping the Future Reality of the Connected & Automated Car."

At the conference, Matthias Hampel, Head of Technology and Innovation HMI at EB, will discuss how to enable intuitive user interactions with multimodal HMIs in connected cars, and EB will showcase the brand-new version 6 of our HMI tool for graphical, voice, and touch UX design. We hope to see you at our booth!
---
EB Software Expert to Present at Forum Funktionale Sicherheit, Munich, Germany
July 8
Come watch our very own Rudolf Grave present "The Safe State – Architectures and Degradation Mechanisms for Dependable Performance in Case of a Failure" (German language). Mr. Grave will examine fail-operational systems in the context of AUTOSAR architecture, relevant safety standards such as ISO 26262, and new approaches to automotive networks such as Ethernet. Find out how fail-operational systems allow secondary systems to take over if a failure occurs—a mandatory failsafe for certain control units in autonomously driving cars of the future.
---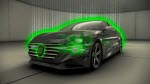 Functional Safety, Security, and Software Integration: EB Lectures in Berlin and Potsdam, Germany
June 19 / July 16
Join our Safety & Quality Expert Alexander Much at the MES User Conference in Berlin on June 19, where he will explain the challenges of integrating software models as a software system provider.

On July 16, Mr. Much will present "Extending Software Solutions from Safety to Security" at the VDA Automotive SYS Conference in Potsdam.

Mark your calendar now so you don't miss out on these insightful talks.
---

Car Meets Cloud – Nuance Auto Forum Japan 2015, Tokyo, Japan
July 17
On July 17, Nuance experts and other industry professionals will bring insight, innovation, and networking to the InterContinental Hotel Tokyo Bay. Meet EB in the partner area to experience live demonstrations of our EB GUIDE speech toolchain with enhanced features.

This is an invitation-only event, so don't miss your opportunity to register early. Seating is limited.
---

New Subscriber?




Sign up to receive the latest monthly news from Elektrobit Automotive.

---

Past Newsletters




Read news from previous Elektrobit Automotive issues.