| | |
| --- | --- |
| Latest news from Elektrobit Automotive | |
Top Stories
Elektrobit (EB) and Timing Architects announce New Partnership

Elektrobit (EB) and Timing-Architects (TA) signed an official partner agreement at Embedded World 2015, to support efficient multi-core software development for automotive ECUs. Timing-Architects (TA), specializes in the evaluation and optimization of embedded multi and many core real-time systems. Their unique portfolio covers development tools for software architecture, multi-core, and real-time systems.

Timing-Architects and EB have developed interfaces between the TA Tool Suite and EB tresos AUTOSAR solutions. The tool chain provides customers a closed loop solution to optimize the ECU software including EB´s Multi-Core Operating system and Basic Software. AUTOSAR system description and Electronic Control Unit (ECU) configuration can be shared between the tools and different kinds of system traces can be imported for further evaluations.

Want to learn more about this new partnership and the need for multi-core systems in the automotive industry? Attend the first Embedded Multi-Core Conference in Munich, June 16-18 sponsored by Elektrobit, Timing-Architects, Infineon and iSYSTEM.
---
Upcoming Events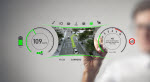 SAE International Webcast: Next-Gen Infotainment and Interfaces
March 31
Walter Sullivan, Head of Innovation Lab, at Elektrobit (EB) will discuss state-of-the-art speech dialog technology with a focus on current and future trends such as natural language understanding (NLU) and cloud-based speech dialog systems.

The capabilities of electronic devices are evolving rapidly, and the automotive industry is leveraging this trend to improve safety and user experience for drivers. Nowadays, the operation of an advanced electronic system is often managed by a multimodal human machine interface or HMI, whereas the most obvious communication mode for humans is dialog-based. Therefore, highly developed speech dialog systems, which are intuitive, work fast and reliably during the drive, gain importance in the car. Register for this free webcast on Tuesday, March 31 at 12:00 p.m. U.S. EDT.
---

1st International ATZ Conference, Frankfurt, Germany
April 28-29
Join Dr. Rainer Holve, vice president at Elektrobit (EB) as he presents "Car-as-a-sensor" at the ATZ Conference "Driver Assistance Systems," April 28 in Frankfurt. Advanced driver assistance systems help drivers handle complex and dangerous traffic situations and enable safe, energy-efficient and comfortable driving. The approach of using the car-as-a-sensor supports the reliability of advanced driver assistance systems and paves the way for automated driving. See the full program.
---
Featured Videos
Drift Parking - Intelligent Vehicle Slides into Parking Space

Driver Assistance experts from Elektrobit (EB) presented students in the Freescale University program with a "drift parking" challenge. The task was to park the Freescale model car by doing a 180° drift maneuver to align the car's final position in a parking space.

Take a look at the successful challenge demo kick-off and stay up to date with the Innovation Challenge.
---
EB Technology in the QNX Software Systems reference vehicle

Drive with EB technology along the California coast with QNX Software Systems' Alex James, EB's Walter Sullivan and actress and motorsports enthusiast, Tricia Helfer. Our partner, QNX Software Systems, developed a reference vehicle based on a modified Jeep Wrangler, equipped with EB solutions including: navigation, driver assistance and the Car Data Recorder. Watch it here.
---
Mercedes-Benz S Class Simulator

Take a test drive with actress and motorsports enthusiast Tricia Helfer in the Mercedes-Benz S Class Simulator with Intelligent Drive. Elektrobit integrates a variety of driver assistance technologies into the S Class and many other models for Mercedes-Benz.
---

New Subscriber?




Sign up to receive the latest monthly news from Elektrobit (EB) Automotive.

---

Past Newsletters




Read news from previous Elektrobit (EB) Automotive issues.