| | |
| --- | --- |
| Read the latest news from Elektrobit - Driving the Future of Software | |
Top Stories
Fast-Tracking Graduates of the Self-Driving-Car Nanodegree Program

We're excited to announce our new partnership with Udacity. As a hiring partner, we're gaining access to experts in self-driving-car engineering who have graduated from Udacity's Nanodegree Program, bolstering our already-significant expertise in embedded and connected software solutions and services critical to the development of self-driving vehicles. Learn more.
---
Driver-Centered User Experience

An important milestone on the road to viable smart cars and smart usability is optimization of the user experience. In "Customized User Interfaces, More Satisfied Drivers," EB's Dr. Dominique Massonié, Product Manager, HMI notes important preconditions and possible approaches for transforming a vehicle from a mere machine into a veritable personal assistant.

Critical concepts he explores include development of intimately customized user interfaces and the concomitant gathering and storing of sensitive personal data. Read the article in German (Hanser Automotive magazine) or in English (Wireless Design & Development).
---
Have You Heard About EB robinos?

Highly automated driving requires creating, combining, and coordinating sensors, actuators, and components. This is challenging in itself, but, once developed, all this technology also needs to be managed and controlled. EB robinos offers a comprehensive, hardware-agnostic software solution that helps overcome these challenges by providing a reference architecture with open interfaces and software modules.

Download EB robinos and give it a try. Already have EB robinos? We'd love to hear your feedback.

We're always working to improve our product, so please stay tuned for more EB robinos news.
---
Events

VDI/VW Conference, Wolfsburg, Germany
November 8 – 9
Every two years VDI and Volkswagen host Wissensforum, which spotlights an array of industry leaders and academics. This time around the focus was driver assistance systems and automated driving. EB was in attendance, and our Dr. Michael Reichel, Head of Technology and Innovation, Driver Assistance, presented "Reducing Complexity and Accelerating System Development: The Open Driver Assistance Framework."
---

electronica Automotive Conference, Munich, Germany
November 9
The electronica Automotive Conference is a communication and networking showcase for the international automotive sector. Attendees meet to exchange information and ideas about current industry trends and strategies. Jürgen Ludwig, Business Development at EB, delivered "HAD – Open Reference Architecture for Highly Automated Driving as a Base for Efficient Testing."
---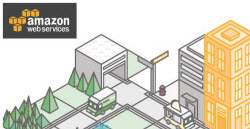 AWS Pop-Up Loft, Munich, Germany
November 16
Amazon Web Services (AWS) Pop-Up Lofts are innovative spaces that bring together start-ups and experienced AWS experts. EB's Tom Fleischmann, Head of Technology, Connected Car, and Ajay Rammohan, Senior Engineer, Connected Car, who work on developing cloud-based solutions for the automotive industry, will be available during the Munich event's technical sessions. They'll cover topics such as AWS, big data, compute and networking services, architecture, operations, security, and more. Don't miss this unique opportunity to touch base with EB in a casual environment.
---

Telematics Taiwan 2016
EB's Product Manager for Navigation, Oliver Jesorsky, recently delivered a speech at Telematics Taiwan, wherein he explored the TPEG standard, discussed TISA's global outreach, and outlined current and upcoming TISA activities. His overview of automated driving, multimodal travel, and mobility-as-a-service, not to mention his rundown of EB's own contributions toward these endeavors, should not be missed.
---

EB at TomTom's Tenth Anniversary
Last month TomTom invited EB to help celebrate its tenth anniversary by delivering a guest speech. Tobias Engelen, our Head of Technology, Navigation Solution, set forth his thoughts on navigation development and its impact on autonomous driving, including crucial strategies and tactics that can help surmount the challenges of piloted driving. He also touched on essential prerequisites such as map data and dynamic services.
---
Webinar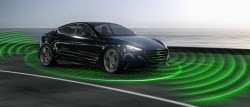 Engineering ADAS and Automated-Driving Software
December 7
In this free 60-minute webinar, Simon Tiedemann, Project Manager, Driver Assistance discusses EB Assist ADTF (Automotive Data and Time-Triggered Framework), a development tool for ADAS and highly automated driving software. Supported by a customer consortium of premium German carmakers and suppliers, EB Assist ADTF is a globally established development framework. The webinar provides an overview of the tool, highlights various use cases, and outlines the optimized features of EB Assist ADTF 3—the newest version.
---

New Subscriber?




Sign up to receive the latest monthly news from Elektrobit.

---

Past Newsletters




Read news from previous Elektrobit issues.