Comprehensive view of the vehicle's surroundings

Automated driving functions and systems, from simple lane keeping to autonomous driving, require a consistent and dynamic environmental view through sensor data fusion. EB robinos Environment Model serves this need with a full environment model software stack for automated driving. This way, you can easily develop different driving functions like ACC or highway pilot with low effort and costs.
Benefits
Enabler for driving functions
EB robinos Environment Model serves driver assistance features up to automated highway driving or automated parking and is your cornerstone for gaining a head start for driving function development.
Saves valuable time and reduces expenses
EB robinos Environment Model lets you focus on the differentiating parts of an automated driving system and heavily decreases the time to market with a software stack that is mass-production ready.
Customizability allows for a unique offering
EB robinos Environment Model helps to increase the test depth and easily transfers into different vehicle platforms and models. Its high configurability allows for customization and a unique offering. Combining classical algorithms and artificial intelligence allows for maximum performance.
Key features
Scaling, full stack environment model for automated driving functions
Hardware- and sensor-agnostic
Clean and easy-to-use API for function developers
Integrable into existing or newly developed OEM system as part of a function developed by the OEM
Interfaces aligned in ADASIS
EB robinos Environment Model consists of five main components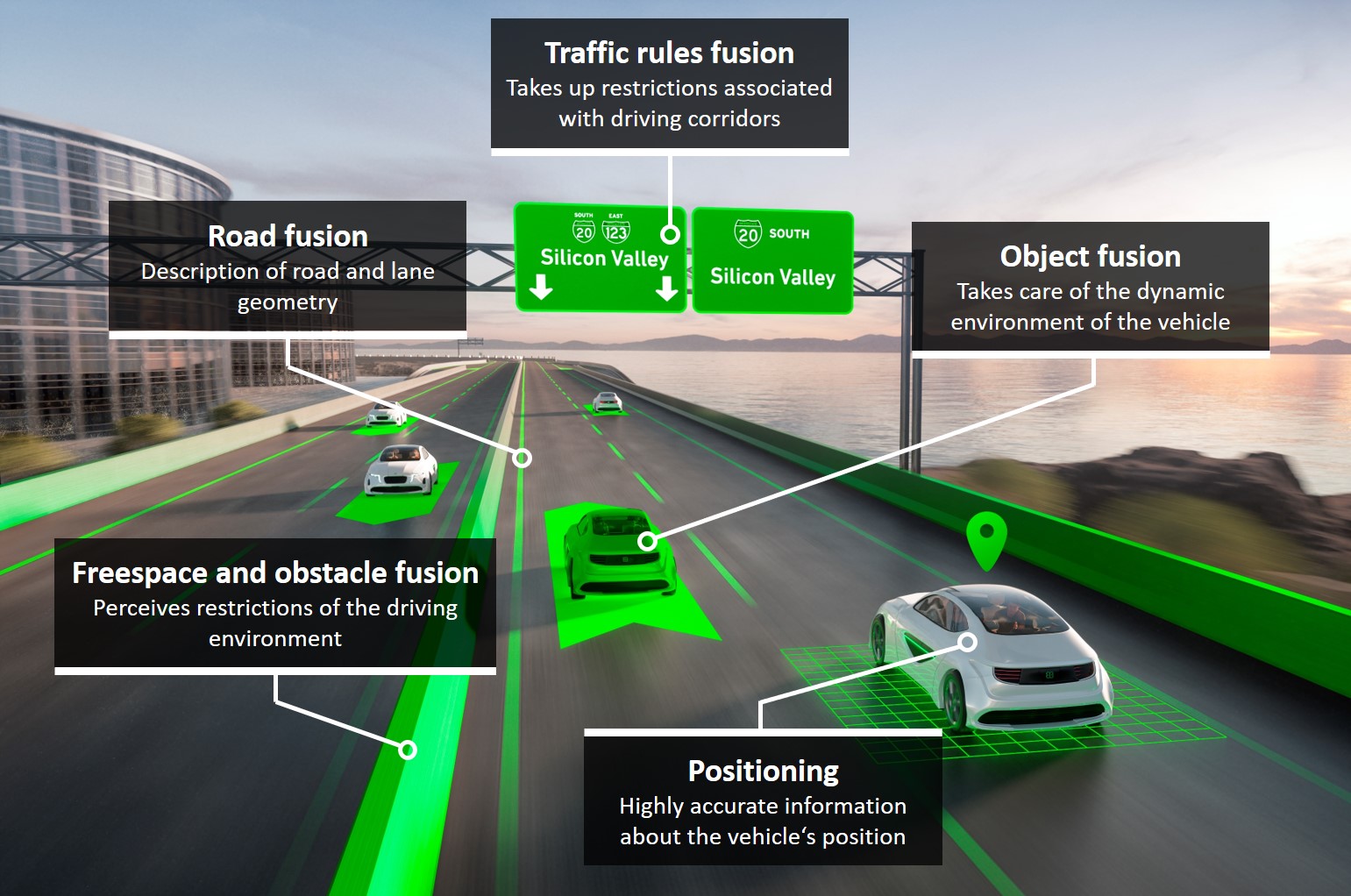 EB robinos Environment Model related products/solutions/services
Key software components to bring automated driving functions and systems to mass production.
Precise positioning information for automated driving applications.
Electronic horizon solution for accurate and up-to-date information about the road ahead.
Integration with other EB products and services