Software for customer satisfaction insights. Listen and learn.
Car makers and mobility service providers need to continuously improve their offering to stay ahead in the race for customer satisfaction and loyalty. For that reason, large sums are spent on market research.
At the same time, consumers get used to speech technology in their everyday life, be it speech controlling the car, a smart home, or mobile assistants.
EB's software uniquely combines over ten years of experience in speech software with reliable cloud operations. The result is a direct feedback channel, from consumers to car makers, that helps car makers better understand how people feel about their products.
EB velima is an automated service, that provides customer satisfaction insights from spoken input directly. It transforms utterances into text, classifies and stores them in a data warehouse, and comes with an easy-to-use, interactive dashboard.

Benefits
Get valuable insights directly
Today, most costumer insights are generated through market research agencies. This traditional approach is usually very costly and the agencies act as a filter between car makers and their customers. Having first hand access to the raw data can give car makers a much deeper understanding of their consumers. The possibilities to look for different insights are endless.
Combine with other data for in-depth understanding
EB velima lets you link further meta data, e.g. the vehicles' mileage, car data, or the location details to the consumers' feedback. This powerful combination allows car makers and service mobility providers to find correlations they have not even thought of. Exporting the data into existing CRM systems makes it easy to handle, and lets analyst stay on top of their game.
Save money through device-independent integration
In order to have EB velima available in your vehicles, you can easily integrate it into the infotainment unit. But you do not have to. It can also be integrated in any other device, such as smartphones. This gives car makers the maximum flexibility to offer their consumers a feedback option during any point of the customer journey. Our transparent pay-as-you-use business model is fair, as you only pay for what you really want.
Make it easy for your consumers to tell you what they think
To fill out surveys or participate in interviews is time-consuming. When consumers encounter a problem, they might need to vent their anger just in that moment. EB velima gives them the opportunity to leave feedback, be it positive or negative, at any time. The hurdle to leave feedback is minimized as it is easy to use: the consumers can just speak freely, they do not even have to use specific key terms.
It is discrete
When consumers need to vent their anger, using social media channels is one option. To do so can damage the reputation of OEMs or mobility service providers. Why not give them an easier option to tell you directly what is bothering them at that moment. It is better to handle complaints quietly.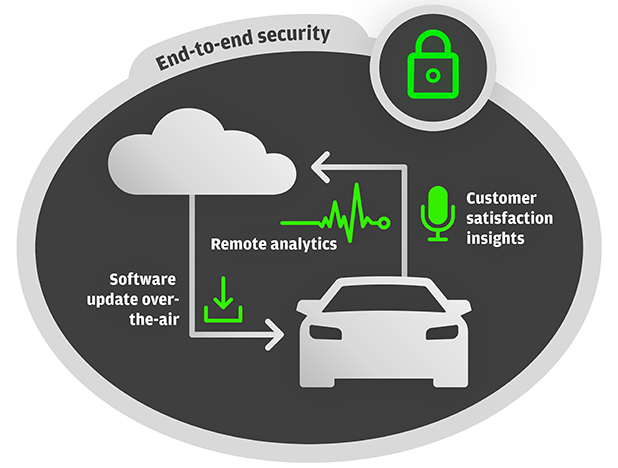 Key Features
Integration directly into infotainment unit
Ready-to-use source code available as blueprint for smartphone application
Integration via Smart Device Link possible
Audio feedback is converted to text using a cloud-based ASR (automatic speech recognition)
Secure REST-based API to upload audio feedback
Highly automated classification of received feedback according to customizable categories, sentiments, and improvement suggestions
Customizable web dashboard to analyze processed feedback
Links further meta data with feedback (e.g. mileage or car details)
Exports data into existing CRM system
Supports German and English. Further languages can be added easily.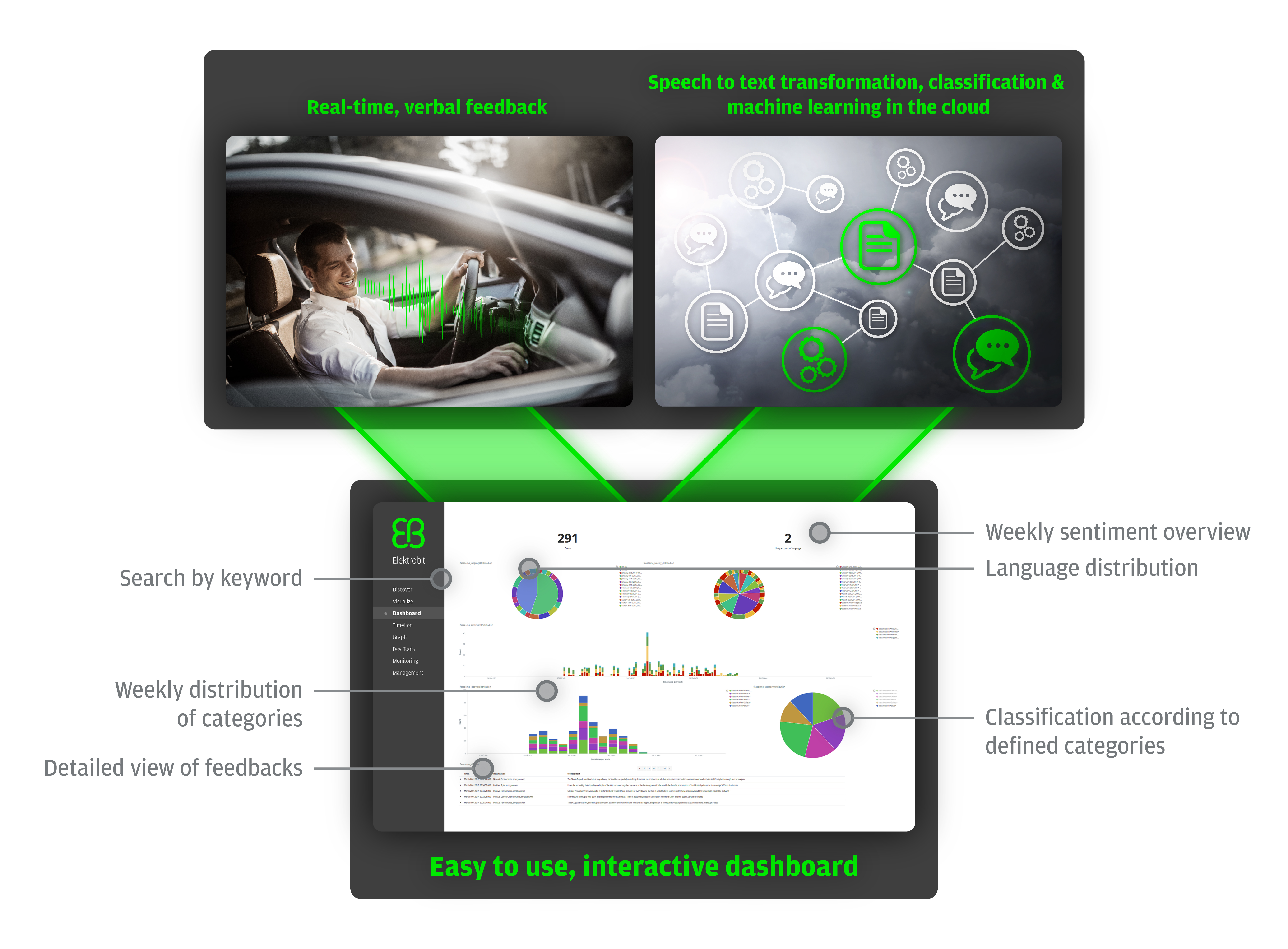 EB velima related products, solutions, and services
Remote analytics tool for connected cars.
Secure over-the-air software updates.
Software products and solutions for end-to-end security.
Integration with other EB products and services
EB GUIDE is widely used in the automotive industry to create state-of-the-art and user-friendly HMIs for vehicles.