Our latest hardware series includes EB 2200 for desktop use and the modular slot card EB 5200. The series offers up to nine extendable interface slots, which allow a maximum of flexibility.
All EB x200 hardware products come with a high-performance dual-core µC with 2x 1 GHz computing power. One core executes real-time tasks using the EB tresos AutoCore OS. The other core hosts a Linux system. User-specific code can be executed on both operating systems.
The massive computing power, combined with a huge field-programmable gate array (FPGA) that carries multiple communication controllers, makes the EB x200 the first choice for challenging bus communication emulations.
Click here for more details.
EB x200 Series at a Glance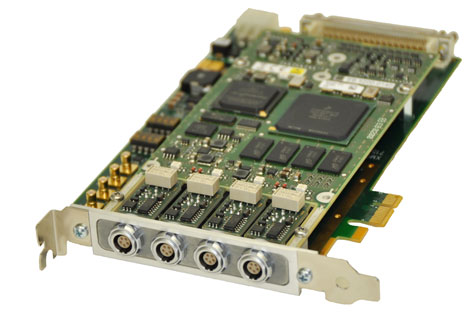 EB 5200
EB 5200 is based on the XMC interface standard. By means of various available carrier boards, it fits perfectly for PCIe, PXI, etc. systems. The components` high-speed and low latency interface makes it the perfect solution for Hardware-in-the-Loop (HiL) systems.