Master automotive system complexity

EB Automotive Consulting helps carmakers and suppliers develop next-generation software by consulting subject-matter experts and generating strategies to handle complex software development projects.
Benefits
Faster time-to-market
Speed up innovations so you can offer new features sooner.
Reduce costs
Increase your component re-use, so you can adhere to or beat deadlines and achieve greater cost savings.
Increase quality
Increase the quality and maturity of software in the long term.
Reduce risk
Reduce risk through process improvements and greater transparency in software development.
Manage safety
Handle the impact of Functional Safety through efficient execution of safety critical projects.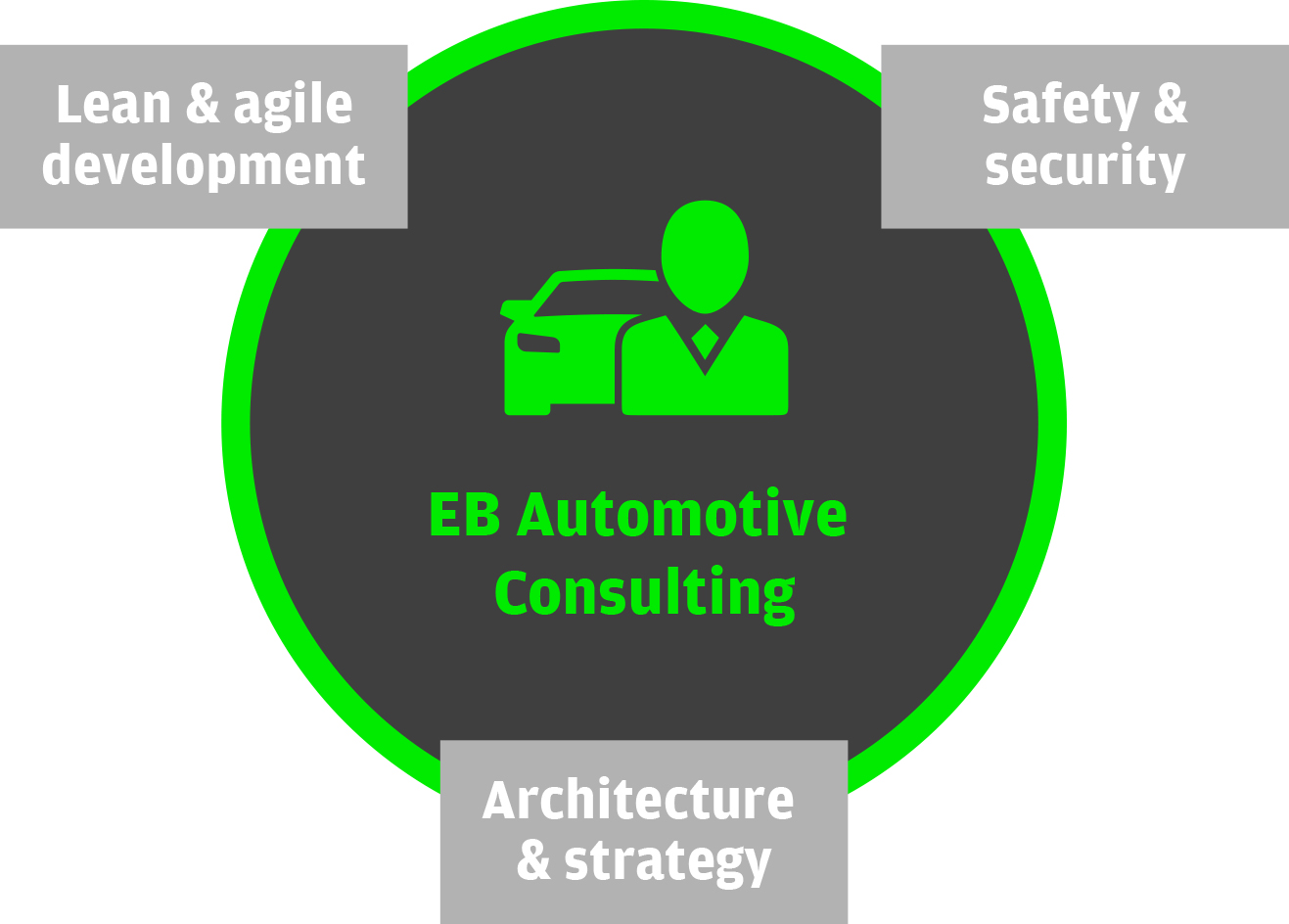 International experience
Our consulting services are backed by an established, global software company with more than 1,500 experts and a broad portfolio of products and solutions, as well as operational experience in successful projects.
EB Automotive Consulting solutions and services
EB's Functional Safety efforts began in 2008. Since then, EB has become recognized as one of the leading companies in the area of Functional Safety. Our certified safety products and safety consultancy are used by many notable businesses, worldwide.
Architecture & strategy consulting
Software is becoming an ever more important enabler and differentiator in the automotive industry. EB has the know-how to support you in making the best choice for your Software Architecture and building blocks.
Lean & agile development consulting
EB has defined methodologies to combine agile software development, used in the broader software engineering industry for over 15 years, with automotive industry standards and requirements. These methods let automotive developers quickly address the continuously changing and complex demands of market.
Explore our trainings related to our automotive consulting topics in our new training webshop.
Integration with other EB products and services
Conventional software development methods don't effectively support the complexity involved in automotive software development projects. That's why EB developed the Software Factory concept to overcome that complexity.