This paper shows a joint approach of EB and Argus to enhance the security of in-vehicle communications with AUTOSARs key management.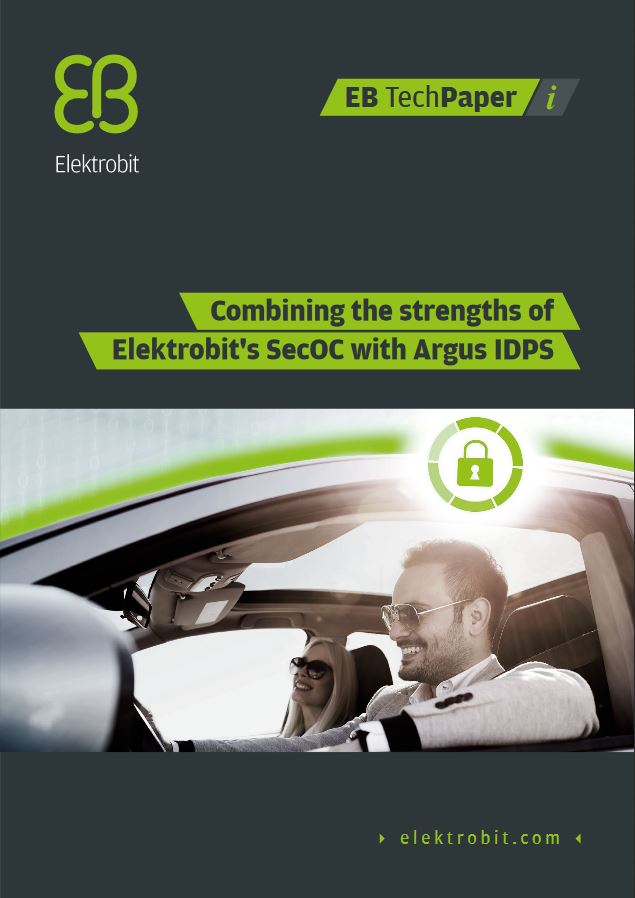 Table of contents
How does SecOC profit from additional security?
How SecOC may beenhanced by Argus IDPS
Cyber security across the fleet
Proposal of a joint setup of Elektrobit SecOC and Argus IDPS
Introduction
While extensively detailing the techniques to secure a message, some security aspects remain out of the scope of the AUTOSAR specification, namely key management and freshness. In addition, the specification does not necessarily apply to all in-vehicle communications and when applied correctly, might be subject to the limitation of the CAN message size. Each of these aspects pose security challenges. This paper outlines these challenges and proposes a joint approach of the Elektrobit SecOC mechanism and Argus IDPS to leverage the advantages of both technologies and greatly enhance the security of in-vehicle communications.
Related content
Product line for automotive security: EB zentur