This tech paper describes how EB robinos Positioning provides global and local position outputs for different types of applications.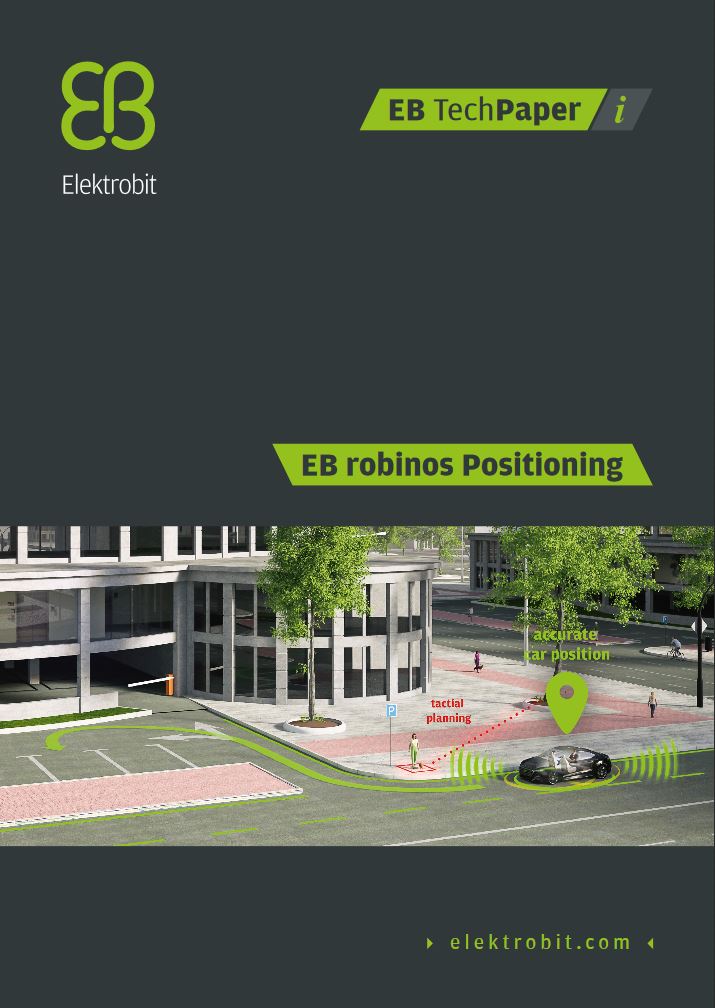 Table of contents
EB robinos
EB robinos architecture
EB robinos Positioning
Global versus local position
Sensor calibration
Accuracy monitoring
Additional features
Introduction
Reliable position and movement information is essential for highly automated driving (HAD). High accuracy and a smooth trajectory are essential for the safe execution of lane change functions or parking maneuvers. But position and movement information can also be used differently by other applications. For this, EB robinos Positioning provides position information in a global and in a local coordinate system simultaneously. The use of a standardized architecture with open interfaces as a basis for this software module can reduce complexity in automated driving development, but also save cost and effort. This leads to higher competitiveness and, in turn, the delivery of better functions to the end consumer.