This paper presents how the error localization software EB solys enables project teams to localize errors in complex car software development projects.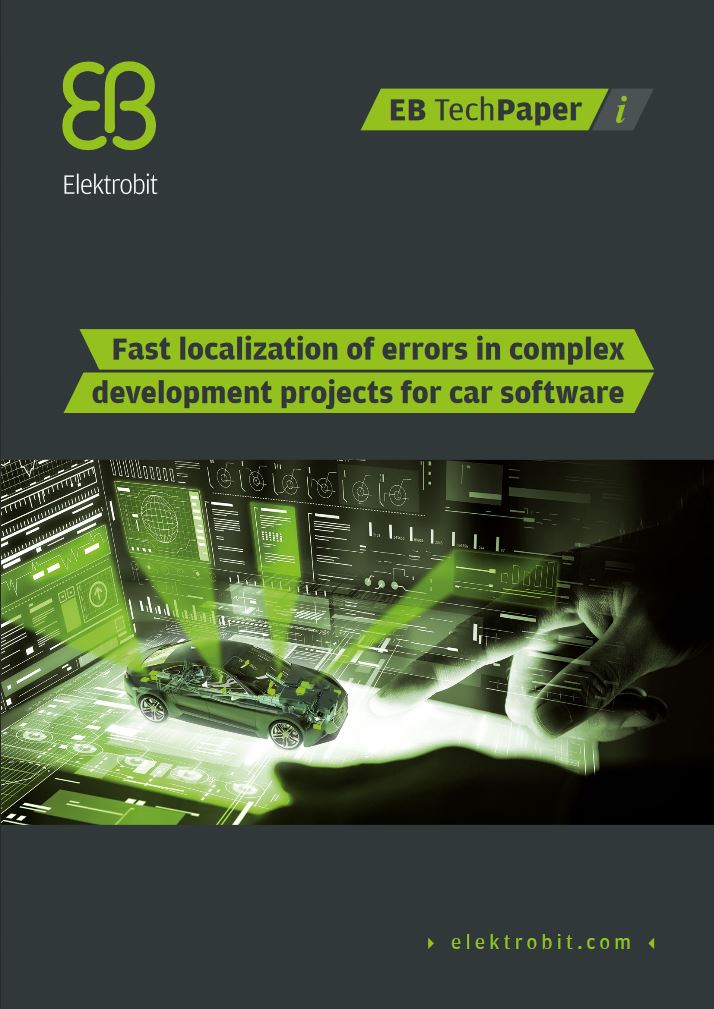 Table of contents
Support for system analysis
Automated monitoring also possible
Introduction
Current trends in the car industry mean that developing software projects has become an increasingly complex task. Software specialist Elektrobit supports teams and project managers with a specialized error search and process optimization framework in complex and heterogeneous software systems.
Download English version
Download Chinese version