Learn how to use open development tools within AUTOSAR to master new challenges in automotive software architecture such as Ethernet, multi-core, etc.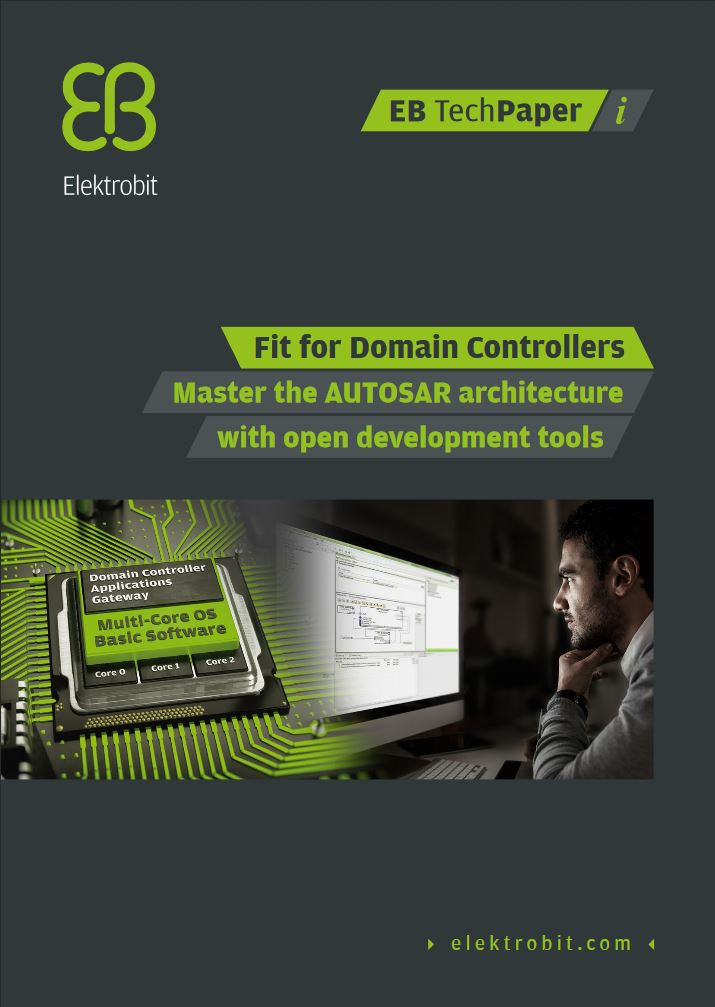 Table of contents
Get the most out of processors
Basic software, configuration and optimization tools
Application software
The make-toolchain
Optimal usage of the different AUTOSAR versions
Introduction
High demands are placed on the tools needed for modern-day control unit development in the automotive industry. This is due to the large number of file formats and their variants. Further to this, many different partners are involved in control unit development. Automobile manufacturers define the overall system of communication between ECUs and parts of the application software, which is a big portion of the function of a control unit. The Tier1 supplier develops the entire application software, making use of basic software components including operating system and RTE, which they in turn receive from a Tier2 software supplier. This opens up a variety of different collaboration models. But which is now the best way forward in terms of AUTOSAR 4, in order to master new challenges such as Ethernet, multi-core, safety and security in an AUTOSAR environment and to establish the necessary cooperation between parties to the optimal extent?