This paper shows the consequences for in-car human machine interfaces (HMIs) regarding the development and acceleration of trends such as automated driving.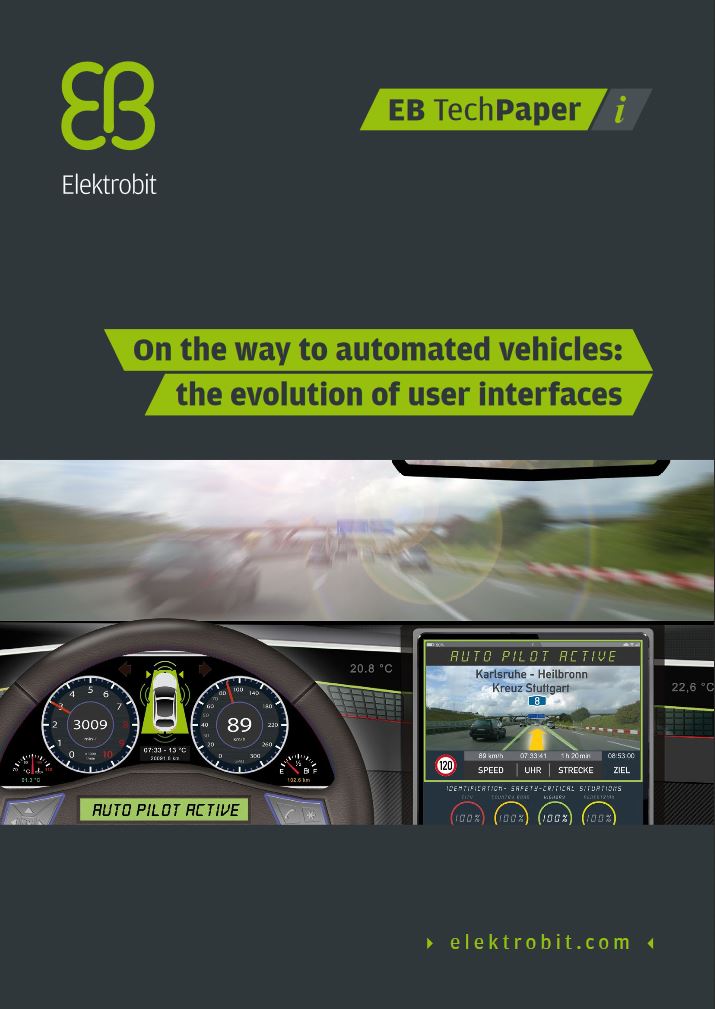 Table of contents
Partially automated driving requires trust
Highly automated driving requires efficient attention control
Will the future see vehicles totally without steering wheels?
Introduction
If contemporary cars and the next generation of models gradually draw close to highly automated and eventually fully automated driving, this development will also have enormous consequences for the Human Machine Interface (HMI). In addition to further development and acceleration of trends that are already visible today, the future faces entirely new challenges.
Related content
Elektrobit's end-to-end HMI tool: EB GUIDE