This tech paper displays the advantages of the AUTOSAR Adaptive Platform for over-the-air updates for vehicle software retrofits.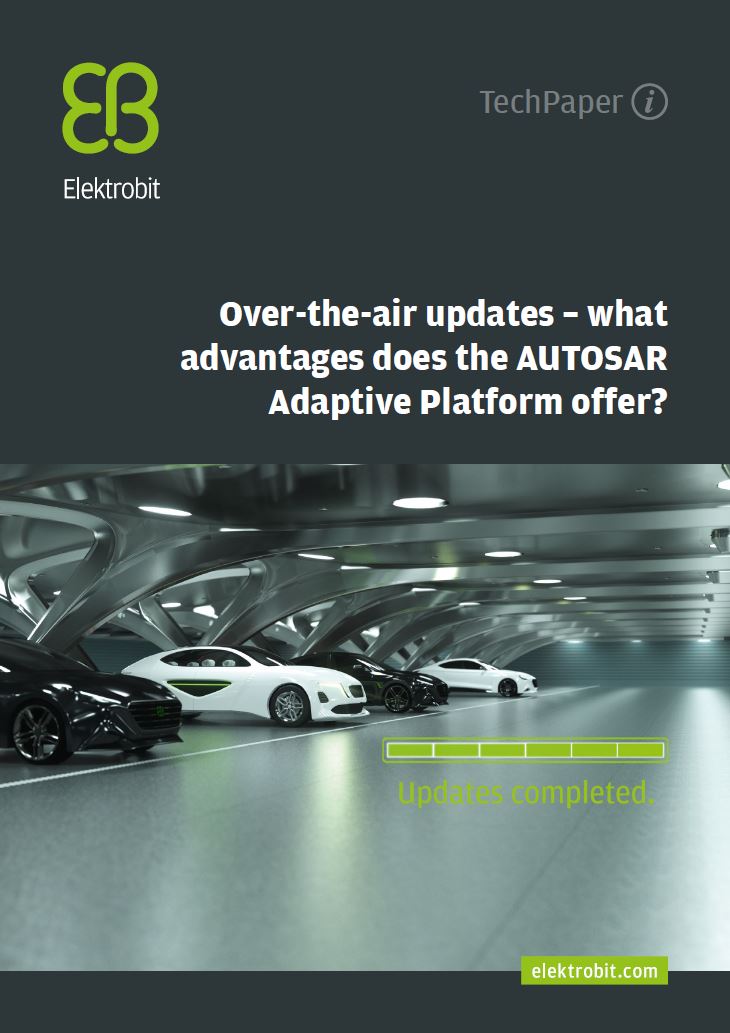 Table of contents
Extensive design improvements in Adaptive AUTOSARUsing simulation to improve real-world driving
Standardized functions for OTA updates
End-to-end security architecture to protect the entire vehicle
High level of protection in Adaptive AUTOSAR
Comprehensive protection of update processes
Introduction
Over the entire life of the vehicle, its software should be continuously improved, adapted to new security requirements, or combined afresh with available functions right through to the backend. For this purpose, the new Adaptive AUTOSAR software platform standardizes the basic functions and regulates access to the required system properties. This article sheds light on the concepts and solutions within this software environment for secure updates.