Description
Duration: 2 days
Experiencing Scrum
Scrum – easy to understand, difficult to master, as the authors Jeff Sutherland and Ken Schwaber say. In established automotive organizations, introducing Scrum on a large scale is again a different challenge. In addition, you and your organization want to be more attractive on the employee market.
Make a management statement:
"We stop doing what we have done before, we need to do something new, and therefore we restart right here, right now!"
Dear customers,
Travel restrictions are currently in effect due to the Corona virus.
However, EB maintains all training offers and can also provide those as online training classes.
Please do not hesitate to send training requests. We will contact you to jointly agree on the best way how to serve your request, be it a virtual training now, or a classroom training later.
What you get
Tailoring of training content:
We visit you – either physically or virtually – for two days to qualify in depth what you need. This allows you to tailor the training to your organization's specific needs.
Timetable for your Scrum Transition Boot Camp week:
Two full days of Scrum Transition Boot Camp for all developers, held off-site. Minimum number of participants is 160.
One-day open house for questions and answers, especially with your staff responsible for the agile transition
One-day training for designated Scrum Masters and Product Owners. Minimum number of participants is 20.
What you get for the two-day Scrum Transition Boot Camp

Training for as many engineers as you need. Minimum number is 160, the training scales up to 1000 and more participants simultaneously.
20 hours of training in two days, including the first evening until 8 p.m.
A unique immersive experience training with vast exercise and simulation parts
Two stage trainers/coaches leading the training
As many agile coaches to lead participants through the training as it needs.
Anywhere in the world – we have done the training throughout Europe, Asia, and the Americas so far.
All necessary training material for exercises and simulations
Venue in or near your city
Breaks and lunch for two days, light working dinner for the first day
Photos and video snippets of the event for use in your internal and external communications
What you get for the one-day Scum Master/Product Owner training
Living the roles of Scrum Master and Product Owner in practice
Definition of ready and done in practice
Reporting in Scrum (how to read what to do with, etc.)
Scrum and the customer (customer-centric scrum)
And many other training modules, depending on your specific needs
Photo protocol
Half-day open house consulting on the day between Scrum Transition Boot Camp days and the one-day training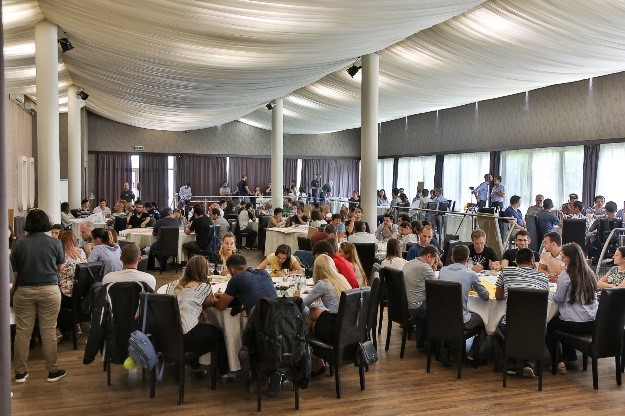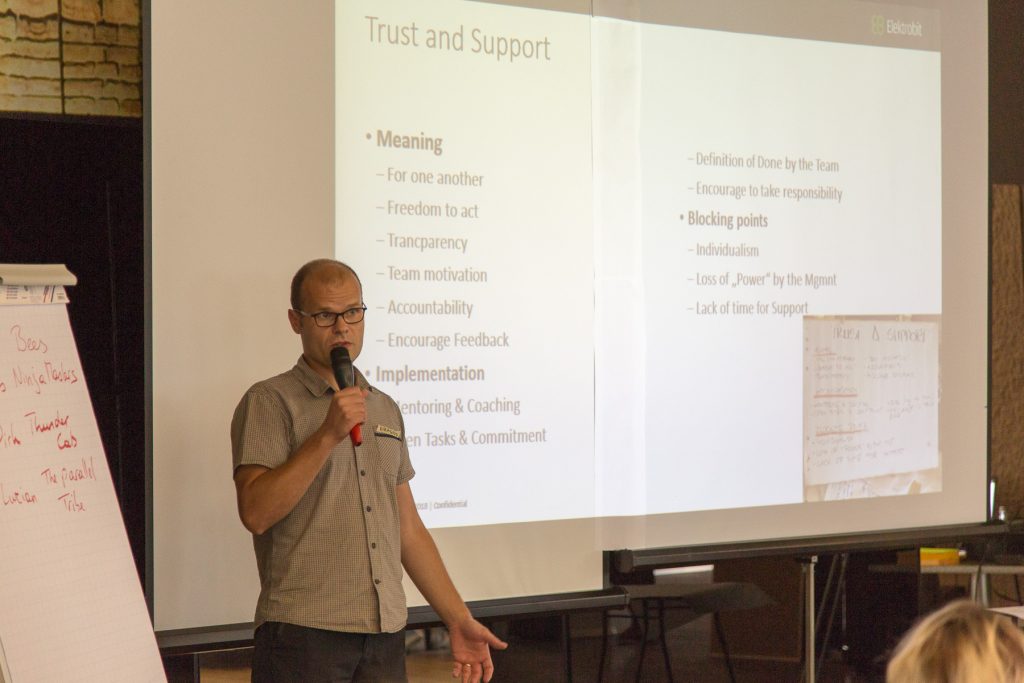 Required
Pricing: on request
Senior executive for the location who does a five-minute intro at the beginning of the first day. In-person briefing required on the day before.