This paper shows how functional safety and cybersecurity requirements are met in automotive software systems with increasing vehicle interconnectivity.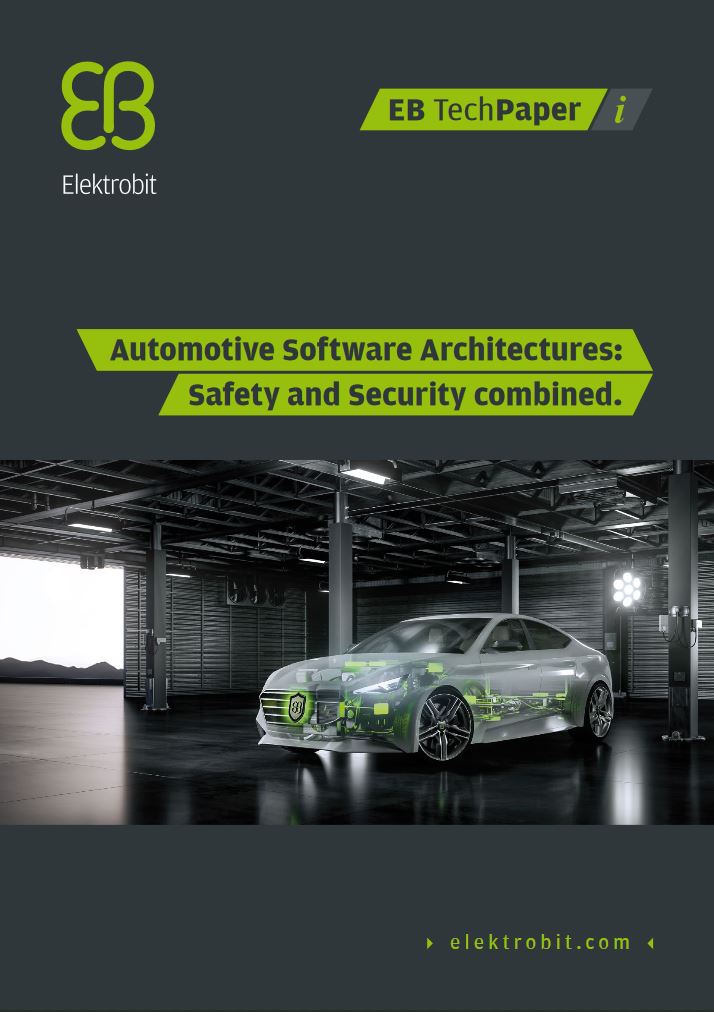 Table of contents
AUTOSAR and functional safety
Safe multi-core systems
From fail-silent to fail-operational
The connected vehicle and cybersecurity
Joint consideration of safety and security
Introduction
With the introduction of new technologies such as automated driving, automotive software development requirements are increasing. In this process, the number of electronic control units (ECUs) and software functions is increasing, just as the complexity of the individual functions that are taking over more and more driving tasks. According to estimates there may be more than 100 million lines of code, and a premium vehicle can have more than 100 control units. But how can the requirements of functional safety and cybersecurity be satisfied in these highly complex overall systems, especially with respect to the increasing vehicle interconnectivity? High quality forms the basis for automotive software development today and process models like Automotive SPICE are a solid basis.