|

|

|

EB corbos AdaptiveCore
Adaptive AUTOSAR Basic Software (BSW)
EB corbos AdaptiveCore
Basic software you can rely on
EB corbos AdaptiveCore is the software base for safe and secure high-performance controllers (HPCs). It provides a holistic software framework according to the industries' new AUTOSAR Adaptive Platform.
Full AUTOSAR support
for each use case
EB corbos AdaptiveCore is based on the latest AUTOSAR Adaptive Platform and supports automotive Ethernet. The AdaptiveCore platform is compatible with POSIX-based operating systems and designed for flexible use from infotainment to automated driving applications.
Easy integration of connected and
automated driving applications
EB corbos AdaptiveCore supports the standardized process for integrating applications following the AUTOSAR Adaptive Platform methodology.
Fast and secure addition
of functions over the air
The software framework provided with EB corbos AdaptiveCore allows you to reload and extend software functions at run time, which is required for updates over the air.
The combination of EB corbos products with safety products provided by Elektrobit allows you to fulfill highest automotive safety levels on performance systems.
Saving development time and cost
Elektrobit has long-term relationships and cooperates closely with leading semiconductor vendors such as Intel, NVIDIA, NXP, and Renesas. EB corbos products are available on their platforms and include testing on target systems for production level quality.
Details and features of the Adaptive AUTOSAR Basic Software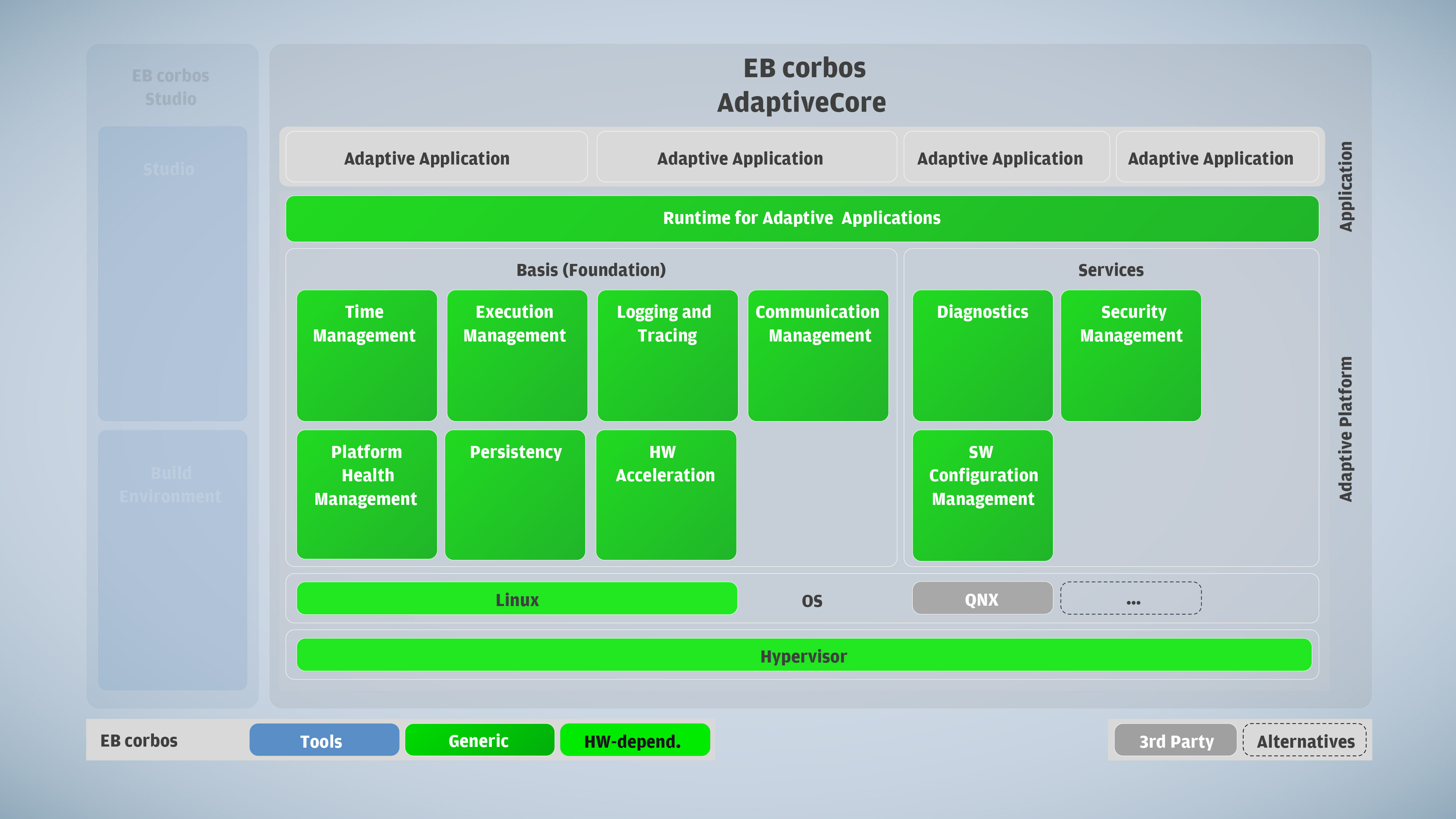 Software architecture according to Adaptive AUTOSAR platform standard
Multi-OS support for POSIX-based operating systems (e.g. Linux, QNX)
Service-oriented communication via ARA::COM and ARA::REST
Available on multiple hardware platforms (e.g. Intel, Nvidia, Renesas etc.)
Interoperability with Elektrobit products for Classic AUTOSAR and security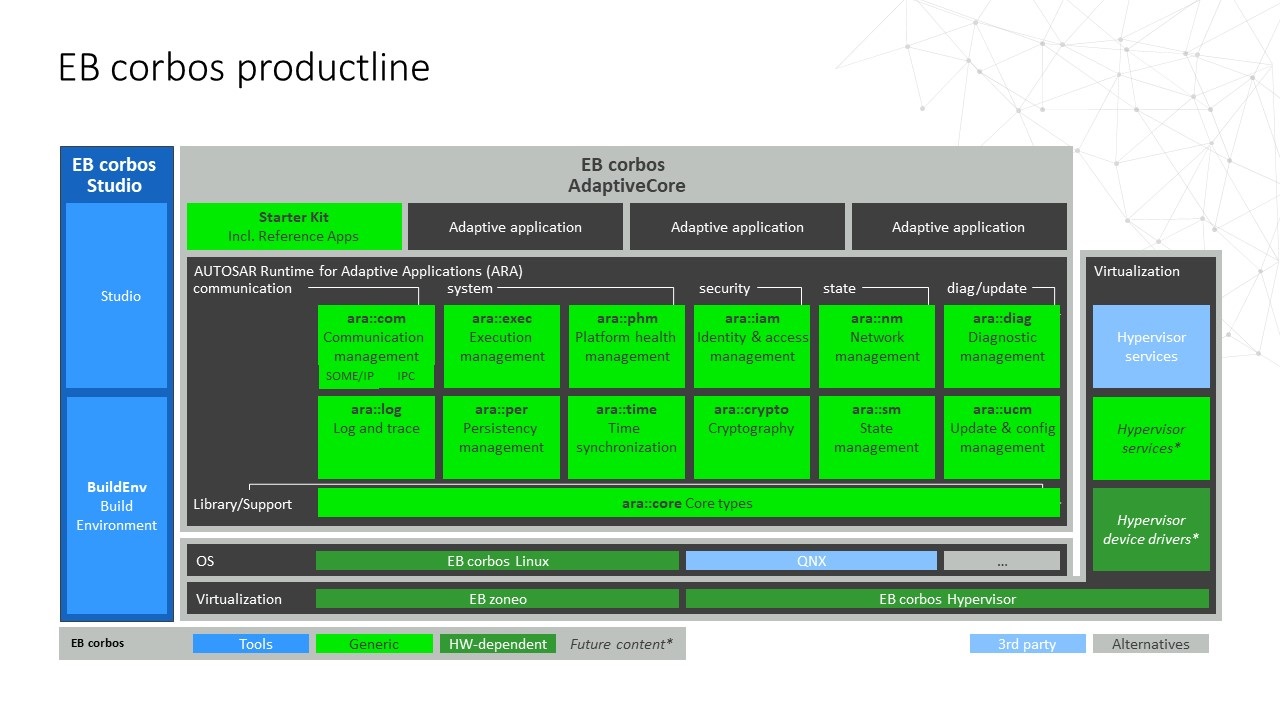 Related content to Elektrobit's Adaptive AUTOSAR Basic Software