Deliver richer in-car user experiences with EB's services for Android Automotive
Drivers want their in-car experience to mimic their smartphone experience. Expecting the newest and most innovative technology and intuitive software, drivers want to download and install apps, access their music library and more to personalize their in-car experience to make their ride comfortable, entertaining and connected.

EB makes it easy for car makers and Tier 1s to give drivers what they want with our services for Android Automotive, a comprehensive set of products and services to support the integration of Android Automotive into infotainment devices, bringing digital innovations into the automotive world.
Car makers and Tier 1s benefit from the Android ecosystem of applications, services and app developers and gain the ability to customize their user interfaces to offer unique, brand-new in-car experiences and give drivers the ability to install Android apps.
Additional benefits include
Access to Android updates and upgrades
Enablement of Google Automotive Services (GAS), creating the opportunity for car makers to go to market more quickly with supported automotive hardware
Extension of the Android Open Source Project with additional automotive-grade components to meet automotive requirements
Customization of the Android GUI to provide seamless brand experiences along multiple touchpoints with e.g. templated apps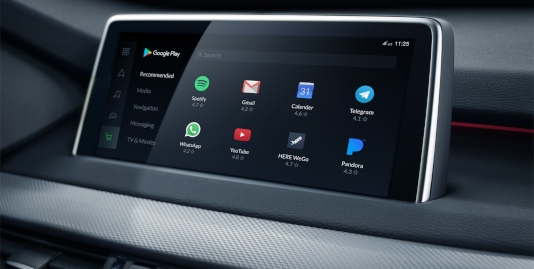 Integrate Android with EB's services
Building on more than 30 years of experience in automotive software, EB's team of experts will help you fully integrate Android Automotive into your product line – from concept creation to UX design; software development to certifications; hardware design to production engineering, EB will support and guide you every step of the way. With EB's services, car makers go to market faster while reducing development costs and leveraging the Android ecosystem to more easily bring cutting-edge technology to drivers.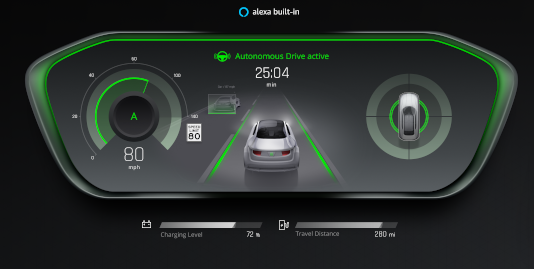 Related EB software integration & engineering services
Related products
Widely used in the automotive industry to create state-of-the-art and user friendly HMIs for vehicles.
A software framework that enables the creation of augmented reality solutions that enhance the driving experience.