At this day-long event at the Canadian embassy, EB's Japanese team will explain how our ADAS solutions and HMI development tools offer substantial support to engineers and managers developing autonomous driving systems. The event focuses on the concept-to-market challenges of automotive innovation today, including the necessity of a holistic approach to in-vehicle systems, the industry transformation laying the groundwork for autonomous vehicles, and the increasing role of in-vehicle security. Seating is limited, so please register early.
Tokyo, Japan
September 8, 2016
EB presentation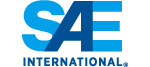 Transportation of the future is now. Personal mobility, the internet of things, and autonomous driving are converging and creating conditions for an incredible journey.
SAE 2016 Convergence explores the technology space that enables such smart mobility – electronics, embedded and off-board software, connectivity, autonomy, alternative propulsion, and modes of transport. The innovation around these technology spaces is the foundation of personal mobility. Convergence explores these and other questions. How will automotive electronics and on-board and off-board software play a role in that? What are the new paradigms? What are the possibilities? What has to change to enable total convergence?
Novi, MI, USA
September 19 - 21, 2016

Join one of the leading connected driving technologies events! The annual industry event AACT! 2016 is a combination of inspirational expert keynotes and well-moderated, interactive World Café sessions, private discussion rounds and networking sessions. Join the conversations of over 2 days of knowledge exchange to gain a deeper understanding of the latest trends and tasks in car connectivity as well as apps and ensure your share in the growing and promising market. Be an active part of the connected car reality, discover how vehicle automation will change urban mobility and cover the full scope of car connectivity and apps integration into the IoT ecosystem presented by market leaders and new market players.
Berlin, Germany
September 19 - 20, 2016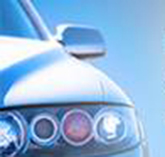 The theme for 2016 is "Automotive Ethernet: Switching between early investigations and extended Ethernet architectures". Presentations are expected to provide insights into developments, trends and solutions in the following topics: Applicable use cases of Ethernet for automotive, Role of Ethernet in future electrical/electronic architecture, Reliability and quality of Ethernet communication, Ethernet for volume production cars, and Cyber security for Ethernet.
Paris, France
September 20 - 21, 2016
EB presentation

Get a comprehensive view on all aspects related to timing, performance, reliability and certification, and solutions in practice. Discuss with experts from industry and research about the state-of-the-art and future developments in timing analysis. Influence the future of timing analysis tools. The better we meet your requirements the better you will be able to work with our and our partners' solutions. Join presentations from Audi, BMW, Hyundai Motor Company (HMC),TU Braunschweig, and Volkswagen and others.
Braunschweig, Germany
October 5 - 6, 2016
EB booth

Having been dedicated to connecting key figures across the telematics ecosystem in Japan and beyond, TU-Automotive Japan 2016 will explore issues, opportunities and technologies in the connected car, autonomous vehicles and auto mobility.
Tokyo, Japan
October 18 - 19, 2016
EB presentation

It's a long way to connected cars and automated driving. OEMs, suppliers and universities are working intensively to make the next steps. This congress is the best platform for discussions around automated driving.
Join Martin Schleicher, Executive Vice President Strategy, Business Development and Marketing at EB, when he presents "Hypervisor: was ist Hype und welchen wirklichen Nutzen hat die Technologie?" on October 19th at 16:45.
Baden-Baden, Germany
October 19 - 20, 2016
EB presentation

TU-Automotive Europe (formerly Telematics Munich) is Europe's largest conference & exhibition dedicated to the future of auto mobility. For 13 years, this event has grown enormously in size, scope and significance – totally reflecting the path that the connected car has taken from 'concept' to 'reality'. To reflect how the future of the car is not only being defined by in-car connectivity, we have added two new areas of focus to our conference – new models of auto mobility and automated driving technology.
Munich, Germany
November 2 - 3, 2016
EB presentation

Topics of this Hanser Automotive congress cover best practice for successful technical implementations, real-time systems and architecture models, driver assistance systems and autonomous driving, and Safety & Security.
Robert Leibinger, Product Owner for Functional Safety Solutions, Car Infrastructure Division at EB, and Martin Böhner, Product Owner for Embedded Security Solutions, Car Infrastructure Division at EB, will present "An example of a safe & secure software architecture for highly automated driving".
Stuttgart, Germany
November 8 - 9, 2016
EB presentation and booth

The award-winning Connected Car Expo (CCE) unites automotive and technology professionals in an effort to increase development and foster relationship-building in the connected car industry, providing attendees with access to the key players and top media constructing the future of the connected car.
The first of three LA Auto Show Press & Trade Days, CCE is a one-day conference and expo hosted on November 15, 2016 at the Los Angeles Convention Center. On the evening of November 14, CCE will kickoff with an exclusive reception that will be hosted amidst the exhibits.
From November 17-18, attendees can meet with exhibitors and sponsors inside the CCE Networking Lounge. Located within the Los Angeles Convention Center, this lounge serves as a collective hub for CCE participants to gain additional exposure, network, and book meetings amidst LA Auto Show's broader Press & Trade Days audience.
LA, USA
November 14 - 17, 2016
Software for the automotive industry