Join EB in San Jose for NVIDIA GTC. Stop by our booth #229 and see our demos featuring Adaptive and Classic AUTOSAR featured on the NVIDIA Xavier™, designed for autonomous driving. EB's AUTOSAR software reduces system complexity and integrates connected and automated driving applications easily through a standardized software framework. We'll also demo our EB Assist hardware and software products for localized in-vehicle data collection for development of ADAS and automated driving functions.
San Jose McEnery Convention Center, San Jose, CA, USA
March 17 - 21, 2019
EB booth #229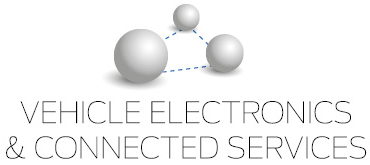 Meet us at the largest automotive conference in Northern Europe – Vehicle Electronics & Connected Services in Gothenburg. Listen in when EB's Peer Sterner, Product Manager for Connected Services, gives his insights about "Achieving a quick and cost-effective development of connected services" in the Cybersecurity & Connectivity track on day two. For further discussions about our products and solutions come by and chat with our experts at booth #H04:10.
Gothenburg, Sweden
April 2 - 3, 2019
EB booth #H04:10, EB speech

EB will once more attend this year's Automotive Diagnostics Conference (CTI) in Munich from March 19 to 20. Join Frank Oswald, Director of Business Development at EB, when he gives a speech about "Diagnostics in the age of connected services".
Munich, Germany
May 19 - 20, 2019
EB booth, EB presentation

Automotive Engineering Exposition is the largest exposition in Japan for automotive engineers, releasing the latest technologies and products worldwide. Exhibitors range from four/two-wheel automobile manufacturers to auto parts and material suppliers, system component suppliers, testing and measurement equipment makers, and information and software houses. Visitors come from across the industry and many are engineers and researchers working in the fields of testing, research, and design at the forefront of R&D. We will exhibit embedded software for highly automated and autonomous driving, including a new augmented reality (AR) display technology. Save the date and don't miss out on meeting Elektrobit at our booth!
Yokohama, Japan
May 22 - 24, 2019
EB booth #1

The registration for our fifth Embedded Multi-Core Conference (EMCC) is online now. Meet with EB and other automotive industry representatives for informal one-on-one discussions on the topics that matter most to you. Curious on which speakers to expect for these two days? Keep an eye out! More details are coming soon. We look forward to meeting you in Munich!
Munich, Germany
May 28 - 29, 2019
EB booth, EB speech
Software for the automotive industry