New approaches like agile methods, DevOps, Continuous Delivery, test automation, infrastructure as code or container-based virtualization have a high impact on the specification, design, development, maintenance, operation and the evolution of software systems. Therefore, common software engineering activities and processes have to be questioned, adapted and extended to ensure continuous software development. So far, there is a lack of systematic approaches to face these challenges. The goal of this workshop is to present and discuss innovative solutions, ideas and experiences in the area of Continuous Software Engineering.
Join the presentation by Dr. Tobias Schneider, Senior Project Manager Connected Car at EB, on "Achieving Cloud Scalability with Microservices and DevOps" at 9:15 am.
Vienna, Austria
February 23, 2016
EB presentation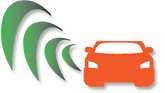 Join EB and other industry leaders to examine the impending reality of autonomous passenger vehicles and gain insight into what comprises a successful business strategy in the era of autonomous driving, as well as how to clear technological hurdles. On day one of the main conference, EB will chair a panel.
San Francisco, USA
February 24 - 26, 2016
EB panel discussion
This congress will bring together the stakeholders responsible for the evolution of the connected car. Great speakers, cutting-edge topics and fantastic networking opportunities will make it an unmissable event. Manuela Papadopol, Marketing Director at EB, will give a presentation on "The Dialog between cars and their drivers via the cloud" at 12:00 pm. Don't miss it!
Dearborn, Michigan, USA
March 15, 2016
EB presentation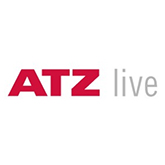 The lectures will focus on what is technically feasible today and tomorrow, as well as on the realistic degree of maturity and the marketability of driver assistance systems and components – in the context of customer benefit analyses, social trends and legal framework conditions. At the same time, the aim is to further expand the international character of the conference.
Frankfurt, Germany
April 13 - 14, 2016
Presentation

Topic is "Advances in Automotive Electronics". Discuss infotainment, connected cars, autonomous driving, e-mobility and vehicle architectures.
Visit our booth to see our latest products and meet our top level management.
Ludwigsburg Germany
June 14 - 15, 2016
EB booth
Software for the automotive industry