With 35 expert speakers and 180+ senior attendees, ConnecteDriver 2016 is a must attend event that offers the right mix between the automotive and the mobile industry, with a strong focus on the driver. Don't miss out the speech by Rainer Holve on "Self-driving vehicles: implications for future HMI" at 4:45 pm.
Brussels, Belgium
January 27 - 28, 2016
EB presentation
With solution-oriented papers from leading automobile producers and suppliers, the congress tables well-founded background and assistance on this and other topics when it comes to concrete implementation of Ethernet projects. Join our presentation "Secure Ethernet Communication for Autonomous Driving" by Dr. Michael Ziehensack and visit us at our booth.
Munich, Germany
February 3 - 4, 2016
EB booth & presentation
This event challenges teams of university students to develop and launch autonomous model cars of their own design. Team efforts utilize EB Assist ADTF, our development framework for driver assistance and autonomous driving. Which team will deploy the best-handling vehicle, based on real-life scenarios and environments? A panel of industry experts and scientists will judge entries.
Braunschweig, Germany
February 8 - 9, 2016
EB sponsoring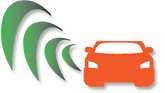 Join EB and other industry leaders to examine the impending reality of autonomous passenger vehicles and gain insight into what comprises a successful business strategy in the era of autonomous driving, as well as how to clear technological hurdles. On day one of the main conference, EB will chair a panel.
San Francisco, USA
February 24 - 26, 2016
EB panel discussion
This congress will bring together the stakeholders responsible for the evolution of the connected car. Great speakers, cutting-edge topics and fantastic networking opportunities will make it an unmissable event. Manuela Papadopol, Marketing Director at EB, will give a presentation on "The Dialog between cars and their drivers via the cloud" at 12:00 pm. Don't miss it!
Dearborn, Michigan, USA
March 15, 2016
EB presentation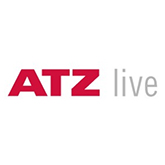 The lectures will focus on what is technically feasible today and tomorrow, as well as on the realistic degree of maturity and the marketability of driver assistance systems and components – in the context of customer benefit analyses, social trends and legal framework conditions. At the same time, the aim is to further expand the international character of the conference.
Frankfurt, Germany
April 13 - 14, 2016
Presentation

Topic is "Advances in Automotive Electronics". Discuss infotainment, connected cars, autonomous driving, e-mobility and vehicle architectures.
Visit our booth to see our latest products and meet our top level management.
Ludwigsburg Germany
June 14 - 15, 2016
EB booth
Software for the automotive industry