Are you already planning for your trip to IAA in September? Because we are, and we are excited to meet you!

Want to get to know us and our products better? Or are you seeking support for your upcoming project? Meet our executives and our experts in the fields of vehicle infrastructure, automated driving, connected car and user experience.
> Click here to request a meeting
> Find Elektrobit technology at IAA 2019

Frankfurt/Main, Germany
September 11 - 13, 2019
Personal meetings
Want to experience all the latest technologies of development, test, and validation of automated driving? Come to visit our expert in EB booth at Automotive Testing Expo China 2019 to discover more!

At booth #1010, EB will be showcasing how you can capture sensor data in test vehicles and replay the recorded driving scenes in a simulated environment more efficiently and reliably, allowing you to save costs and time in the product development!

We have special demos for you on our EB Assist portfolio, including EB Assist ADTF, the market-leading cloud-based approach to manage petabytes of real and simulated driving scenes and our Hardware-in-the-Loop rest bus simulation to test ECU functionality for ADAS and automated driving applications.

> Click here to request a meeting

Shanghai World Expo Exhibition & Convention Center (SWEECC), China
September 24 - 26, 2019
EB booth #1010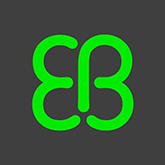 In the next-generation mobility centering on automated driving and connectivity, the importance of software for in-vehicle and embedded systems is increasing, and its development is becoming more complex and larger in scale. "EB Tech Day Japan 2019 – Accelerator for Future Mobility" We will introduce our latest technology by presentation and demonstration in fields such as Cyber Security, Adaptive AUTOSAR, Augmented Reality (AR) for Head-Up Display (HUD), and Highly Automated Driving (HAD) development.
In addition, after the presentation, we also prepare a seminar with contents that can be used immediately, such as AUTOSAR training and an overview of community version of EB GUIDE.
We look forward to exchanging opinions with all of you to accelerate the innovation.
*Please provide your name, job title, company name, and department name. Please also note that we may not allow competitors to participate.
2-7-1 Nihonbashi, Tokyo Nihonbashi Tower 4th floor, Chuo-ku, Tokyo
October 8, 2019
EB event
ELIV has become one of the biggest events for the automotive industry, and of course, EB is not going to miss it! Meet our team at the two-day event and discover how we are shaping the future of mobility.

Save your seat in the Wien conference room to join us for Rudolf Grave's captivating speech about application of open source software in automotive safety projects.
We will also be waiting for you at booth #101 to support you in making your projects come to life!

Bonn, Germany
October 16 - 17, 2019
EB presentation, EB booth #101
First-of-its-kind conference about Automotive High Performance Computing – don't miss it!

We invite you to what promises to be your most productive day of 2019! The Automotive Computing Conference (ACC) was set up to share and discuss the latest insights of high performance computing in the automotive sector. What are the issues? How can we handle complexity of software and hardware? What can we learn from each other? Make sure to attend this exceptional, first-of-its-kind event about automotive high performance computing!

Frankfurt am Main, Germany
October 23 - 24, 2019
EB presentation
Software for the automotive industry