Join EB's Walter Sullivan, Head of Innovation and Incubation for a presentation on software updates over the air (OTA) and security. Learn why OTAs are critical for OEMs so they can react immediately when there is a cyber security threat and how OTAs can help prevent the intrusion of malicious software code with cybersecurity updates.
Moreover visit EB's booth and see our software update OTA solution.
Santa Clara, CA, USA
April 26, 2018
EB presentation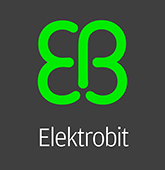 As vehicles become more connected to the internet they are increasingly vulnerable to cyber attacks, making end-to-end protection paramount. Elisabeth Waitz, Senior Expert Security at Elektrobit, and Yoram Bertholz, Director Business Development at Argus Cyber Security, will outline how to maximize protection, reduce complexity, introduce multiple independent layers of security and implement methods throughout the vehicle's lifecycle. Attendees will gain insight into how to establish reliable end-to-end security with cryptographic algorithms and protocols, verification and authentication methods, HSM, secure boot, IDPS, Connectivity Protection and an automotive security operation center to ensure a reliable end-to end protection.
online
May 9, 2018
webinar

Industry experts will gather at the first time held VDI conference on environmental perception in the vehicle in Nuremberg to discuss crucial areas for paving the way towards autonomous driving. The two day conference is packed with speeches by renowned companies about topics such as standardization, sensor data fusion and Artifical Intelligence.
Join the presentation of Dr. Nicole Beringer about "Artifical Intelligence as a key enabler for autonomous driving".
Nürnberg, Germany
May 16 - 17, 2018
EB presentation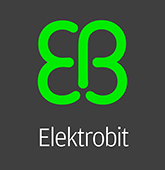 While augmented reality (AR) and the augmented reality head-up display (AR HUD) have become hot topics for the automotive world, several challenges still need to be overcome. These include the alignment of computer-generated graphics with the real-world environment through accurate position estimation for virtual objects, handling of sensor and transmission latencies and finally, the ability to display the right content at the right point in time, to provide a seamless and immersive user experience that does not distract the driver but rather lends to a safer driving experience.
In this free 60-minute webinar, Elektrobit's Dirk Spiesswinkel will explore these challenges as well as their solutions. He will also demonstrate how EB is mastering these complexities with the development of its AR product.
online
May 16, 2018
EB event

Industry experts will gather at the Automated driving, security, and ISO 26262 conference held in Graz. This year's meeting will focus on workshops and sessions concerning automated driving challenges, functional safety, open source software, and more. As an example, EB's Alexander Mattausch will provide an overview on safety-related activities in the Linux community, the Linux development process in relation to safety standards, and current state-of-the-art Linux certification activities. Please join Alexander's presentation on May 16 at 3:30 p.m.
Graz, Austria
May 16 - 17, 2018
EB event

Join Frank Oswald, EB's Sr. Business Development Manager on Thursday, May 17 at 2:45 p.m. for his presentation on Updates over-the-air (OTA) and diagnostics – key technologies for managing connected cars. Listen as Frank explains the latest automotive trends for updates and challenges managing (OTAs) for all ECUs inside the vehicle.
Novi, MI, US
May 16 - 17, 2018
EB presentation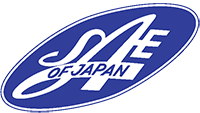 Join EB's presentations at the JSAE Annual Congress 2018 (Spring), a three-day event which is held together with JSAE Automotive Engineering Exposition:
Kenichi Horibe on "Extending the sensor range for highly automated driving – a new approach for environment modelling" on 23 May, at 4:10 p.m., room 304.
Rudolf Grave on "Safety and security mechanisms for high performance controller" on 24 May, at 9:30 a.m., room 313 + 314.
Tomoaki Yagishita on "Software over-the-air, diagnostics, and security – new challenges for connected car and upcoming new E/E architectures" on 24 May, at 1:10 p.m., room 414 + 415.
Yokohama, Japan
May 23 - 25, 2018
EB presentation
The "Zooming Innovation in Consumer Electronics International Conference" (ZINC) 2018 hosted in Novi Sad, Serbia is a unique conference that aims to breach boundaries between disciplines such as user experience, automotive solutions, and the internet of things. Don't miss EB's Dr. Nicole Beringer, who will give a keynote speech about how neural networks and robotics change the embedded software development for automated driving.
Novi Sa, Serbia
May 30 - 31, 2018
EB presentation

The 4th annual Embedded Multi-Core Conference (EMCC) is approaching, held by Elektrobit, Infineon, iSYSTEM, and Timing-Architects. Participants can expect high-class speeches from industry leaders, join a technical multi-core workshop, and exchange thoughts and ideas with other industry leaders, architects, experts, and engineers. Due to the cooperative environment concept, participants will have the opportunity to share best industry practices, and learn about insights of new approaches. Register now and secure your seat!
Munich, Germany
June 26 - 27, 2018
Sponsoring, EB speech, booth and workshop
Software for the automotive industry