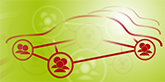 Join the 2017 conference and listen to what OEM have to say regarding Agile development on the one hand and get insights in Suppliers' experiences with Agile Software on the other hand. Learn how your development organization can and must be transitioned to be more Agile in order to be future safe in the automotive business.
Join EB's Sascha Preissler and Continental's Stefan Weber when they analyze in their presentation examples of 'close' or 'agile' collaboration and derived measures, actions and regulations.
Stuttgart, Germany
November 15 - 16, 2017
EB presentation

This year's topics at the Automotive Networks event will focus on the trends in IVN-technologies-5G, Automotive Ethernet, CAN FD, future architecture between evolution and revolution, and Safety and Security of the future automotive networks.
Do not miss the speech held by EB's Dr. Michael Ziehensack and Hari Parmar (Jaguar Land Rover) at 2:45 p.m., concerning Automotive Plug & Play.
Munich-Aschheim, Germany
November 23, 2017
EB presentation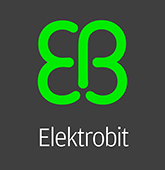 Car makers spend large budgets on research about their customers. The acceleration rate of new features increases continuously (ADAS, infotainment, comfort, etc.) and car makers and suppliers are interested in how these features are perceived by drivers and passengers. In this free 60-minute webinar, EB's Ajay Rammohan will highlight how EB velima offers a direct channel where the driver and passenger can easily provide feedback on any issue from within their car in the same moment when they encounter a problem and want to contact the manufacturer.
EB velima enables OEMs to know the pain points of their drivers and lets them react and interact with their customers on a one-on-one basis, excluding external audiences.
online
November 23, 2017
EB event

Visit The Builders Fair at the Aria Convention Center Ballroom, Level 1 and see EB's Connected Vehicle Lifecycle Management demo. Learn how we're using Amazon Web Services (AWS) for our latest products!
Las Vegas, Nevada, US
November 27 - 30, 2017
EB booth

This international conference aims to bring together key player of the automotive and semiconductor industry in order to create an insight into the outstanding development of AI in automotive and to provide an outlook of what is going to happen next.
Meet EB' s expert in AI, Assoc. Prof. Dr.-Ing. Sorin Mihai Grigorescu, and listen to his speech "Self-learning software for predictive systems in autonomous driving" on November 29th at 10:45 am.
Munich, Germany
November 28 - 29, 2017
EB presentation

Germany's largest congress for Professional Embedded Software Engineering focuses on the challenges of device and system software development, communication systems as well as consumer electronics and medical devices.
EB's automotive consultant, Dr. Joachim Schlosser, will point out ways how to effectively benefit from Scrum within your organization, including advantages for your project as well as your customers and employees. Join his presentation "Scrum for Embedded-Software".
Sindelfingen, Germany
December 4 - 8, 2017
EB presentation

The conference on automotive electronics, vehicle infrastructure and software focuses on mastering complexity and new technologies for automated driving, e-mobility and vehicle infrastructure.
Meet EB's Frank Oswald, Senior Manager Business Development, and NXP's Stefan Singer, Fellow & Director, EMEA CAS Automotive, who will give a joint presentation on "Flashing over-the-air: A key technology for the connected car".
Munich, Germany
December 6 - 7, 2017
EB presentation
Our theme for this year's CES is: Artificial Intelligence – The Evolution of the Driving Experience. Stop by the Las Vegas Convention Center and experience our technology in action. We'll be at booth #7338 in the North Hall, where we'll demo our autonomous, scale model cars. CES is a great opportunity to get the details on our latest products and learn how our software solutions make the future possible…today.
Las Vegas, NV, USA
January 9 - 12, 2018
EB booth
Software for the automotive industry