Come join technical experts at the Inn at St. John's to discuss the latest developments in driver assistance, connected car solutions, human machine interfaces, functional safety, security, software integration, and more. Dive deep with insightful explorations of the latest ideas and advancements, and expand your knowledge of automotive software in Q&A sessions with EB experts. To learn all about the activities at this one-day event, please view the full Tech Day agenda.
Plymouth, MI, USA
June 7, 2016
EB presentation

During the 20th annual Congress, "Advances in Automotive Electronics" decision-makers in automotive electrics/electronics will convene for an industry conference to discuss the five core themes: Connected Car, Automated Driving, Electro Mobility, Infotainment/Connectivity and Architectures.
Visit our booth #30 to meet our top level management and to learn more about EB's new remote diagnostics tool, EB cadian, a solution that gives real-time insights from the road, after a vehicle has left the OEMs production plant.
Ludwigsburg Germany
June 14 - 15, 2016
EB booth

The Intelligent Vehicles Symposium is a premier forum sponsored by the IEEE Intelligent Transportation Systems Society (ITSS). Researchers, engineers, practitioners, and students from industry, academia, and government agencies are invited to present their latest work and to discuss research and applications for intelligent vehicles and vehicle-infrastructure cooperation.
On June 19, EB´s Sebastian Ohl, Senior Expert, Driver Assistance, has been invited to present "Developing Software Architectures for Autonomous Vehicles" as part of a workshop exploring holistic interfaces for environmental fusion models.
Gothenburg, Sweden
June 19 - 22, 2016
presentation
Car HMI Europe is a well-established international knowledge exchange platform bringing together all stakeholders playing an active role in HMI & User Experience scene. Over 2 days you will get the chance to discuss the opportunities as well as challenges in Car HMI that lie ahead of the industry. The event offers inspirational keynotes and well moderated, interactive world café sessions, workshops, briefings, panel discussions and networking activities.
Join Matthias Hampel, Head of Technology and Innovation HMI at EB when he presents "Driver centered user experience " and meet HMI experts at our booth.
Berlin, Germany
June 20 - 21, 2016
EB presentation

Do you want to learn more about how to successfully migrate ECUs from single-core to multi-core technology? Or what about implementing AUTOSAR and functional safety on a multi-core device? Join us at EMCC 2016 to find out. We're co-sponsoring this unique three-day forum with our partners Infineon, Timing-Architects, and iSYSTEM, with the goal of bringing together expert embedded-systems developers for an exchange of views and experiences. We've also invited renowned speakers from the automotive industry to discuss current development challenges in multi-core ECUs.
Dr. Moritz Neukirchner, Expert Car Infrastructure Software at EB will talk about "Efficient Communication and Synchronization in Multi-Core Systems".
Munich, Germany
June 28 - 30, 2016
Co-sponsor

The trend towards the networked vehicle brings a whole new set of challenges for the automotive industry in terms of IT security. In future, it is not only the classic IT security issues that will play an important role; in perspective, modern vehicles are inconceivable without online connections, big data streams, processing of sensor data etc. and IT security in vehicles has become the central issue.
On June 30th, EB's Head of Technology and Innovation Connected Car, Rainer Holve, will give a speech on "Anonymity and Security in a Scalable Cloud Environment". Topics will include services to ensure anonymity, the effects of DevOps on software quality and security and how to secure the cloud IT campus.
Düsseldorf, Germany
June 29 - 30, 2016
presentation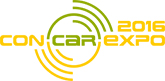 The automotive revolution gets its trade fair: the international "ConCarExpo". Visit Elektrobit at booth E.22 and experience the latest software solutions for connected car and automated driving. In addition to our configurable remote diagnostic solution, EB will present a new, pioneering approach for highly automated driving. Stay tuned for some news on June 29th and join EB´s presentation on "Robot architectures for highly automated driving" on the ConCarExpo Messeforum on Wednesday, June 29, at 15:30.
Düsseldorf, Germany
June 29 - 30, 2016
booth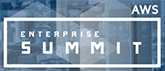 This summit is for companies with big and complex IT environments, who want to learn more about how to use and optimize cloud computing for their organizations. The event focuses on challenges of big companies wanting to migrate their IT infrastructure into the cloud. Necessary know-how on how to react on changes for processes, technologies and staff, along with the migration to the cloud will be provided.
Thomas Fleischmann, Head of Technology Connected Car and Sascha Ziesig, Senior Software Engineer, will present use cases of remote diagnostics and sensor data processing for automobiles, and show how EB uses Amazon Web Services as a platform for innovation development.
Frankfurt/Main, Germany
June 30, 2016
presentation
Software for the automotive industry