This one-day event has been specifically designed for engineers and engineering managers navigating the fast-moving world of automotive software.
The event brings together automotive engineers and technical experts to discuss the latest developments in driver assistance, connected car solutions, human machine interfaces, AUTOSAR, functional safety, security, and software integration. EB's experts will host in-depth sessions exploring these topics, and will be available to answer questions.
Tech Day will also include two workshops, which will offer guidance and insight into EB's products and solutions. Demonstrations of all EB's products and latest innovations will also be featured throughout the day.
Southfield, Michigan, USA
December 3, 2015
EB event

This conference aims at bringing together experts from the IT and the automotive industry to encourage discussions between developers and users. Right now automotive companies work on their solutions to cope with the challenges of Big Data and draw advantages from the promised benefits. Topics of the conference cover potential new in-car features, safety-criticality, privacy and integrity issues, impacts on engineering, "Big-Data" for engineering, building a "Big Data" IT infrastructure, and the need for new standards. Dr. Matthias Tschersich, Head of Projects & Programs Connected Car at EB will hold a speech.
Dresden, Germany
December 8 - 9, 2015
EB presentation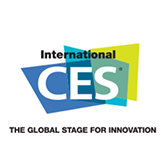 Join us at the Consumer Electronics Show in Las Vegas. Visit our booth #3306, in the North Hall of the Las Vegas Convention Center and see the latest innovations for the connected car and autonomous driving.
Las Vegas, Nevada, USA
January 6 - 9, 2016
Booth
Software for the automotive industry