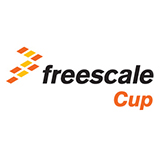 With 159 teams enrolled from 50 universities across 15 countries, the 2014-2015 Freescale Cup season is the largest ever in EMEA. The Intelligent Cars will run on the new Edge-Line track (side black line) for all races in the region. This track is more realistic and provides more engaging performance as cars no longer follow the center line.
International Event
September 15, 2015
Sponsoring

The Symtavision NewsConference provides a unique opportunity to discuss trends and solutions for the development of reliable, safe and efficient embedded real-time systems. Engineers, managers, technology experts and researchers use this opportunity to share their experiences, visions, questions, and requirements.
Braunschweig, Germany
September 30 - October 1, 2015
EB booth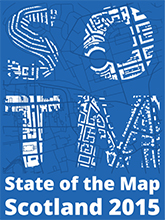 This conference is centered on the "Wikipedia of Maps" – OpenStreetMap, and takes five days addressing several audiences. Topics will cover OpenStreetMap, international development lectures, developers day, community day, and workshops. Dr. Nicole Beringer, Connected Car expert at EB Automotive, will present EB´s multi-purpose navigation app EB Dirigo during her talk titled "Map while you drive!".
Edinburgh, Scotland
September 30 - October 4, 2015
EB presentation

EB Automotive hosts the workshop "Process vs. product quality – Improvement and control through verification criteria" to encourage quality across the SPICE community and to foster discussion with automakers, regarding ways to improve quality and to ensure an ongoing exchange of ideas, as well as optimal training.
Erlangen, Germany
October 7, 2015
EB sponsoring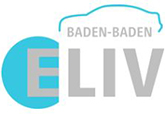 Meet to discuss current inter- and multidisciplinary requirements for passenger cars, commercial vehicles and mobile devices. The event has become a fixture among experts in the automotive industry.
Baden-Baden, Germany
October 14 - 15, 2015
EB booth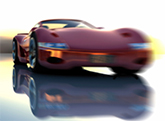 This premier B2B event will enable the participants to learn about the latest developments in the automotive software industry. This summit will be focusing on latest market development trends in automotive software, global standards, innovation challenges & expectations, sustainability, emerging markets, future trends & technological developments, etc. A speech by our Head of Connected Car, Dr. Rainer Holve, will focus on the latest developments.
Berlin, Germany
October 15 - 16, 2015
EB presentation

The IEEE Standards Association (IEEE-SA) Ethernet & IP @ Automotive Technology Day is the number one venue for OEMs, suppliers, semiconductor vendors and tool providers to discuss and learn about the evolution of Ethernet standards, technologies and applications in the automotive environment. The conference is the place to be for anyone interested in next generation automotive communication technologies, as well as those currently involved in related standardization and interoperability activities.
EB Automotive will update you on the latest trends and developments in 2 interesting speeches.
Yokohama, Japan
October 27 - 28, 2015
EB presentation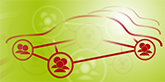 On the first day, the conference's tutorials and workshops will provide you with the Agile Automotive knowledge you need. On Day Two of the conference, companies will report on their experiences, challenges, and their expectations. Specialised exhibitors frame the conference on both days.
Christian Mies, Head of Consulting at EB Automotive, will speak about Agile Transformation at "Agile in Automotive" .
Stuttgart, Germany
November 10 - 11, 2015
EB presentation

Topics of this Hanser Automotive congress cover best practice for successful technical implementations, real-time systems and architecture models, driver assistance systems and autonomous driving, and Safety & Security.
Alexander Much, Quality and Safety Management at EB Automotive, will take about "The Safe State: Design Patterns and Degradation Mechanisms for Fail ‐Operational Systems".
Stuttgart, Germany
November 10 - 11, 2015
EB presentation and booth

This conference aims at bringing together experts from the IT and the automotive industry to encourage discussions between developers and users. Right now automotive companies work on their solutions to cope with the challenges of Big Data and draw advantages from the promised benefits. Topics of the conference cover potential new in-car features, safety-criticality, privacy and integrity issues, impacts on engineering, "Big-Data" for engineering, building a "Big Data" IT infrastructure, and the need for new standards. Dr. Matthias Tschersich, Head of Projects & Programs Connected Car at EB Automotive will hold a speech.
Dresden, Germany
December 8 - 9, 2015
EB presentation
Software for the automotive industry