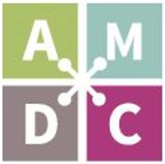 Learn more about multi-core challenges and solutions in automotive, learn about the latest technology available with live demonstrations, and interact with your local engineering community.
Dont' miss the presentation by Dheeraj Sharma on "Efficient communication and synchronization in multi-core systems".
Livonia, MI, USA
April 25 - 27, 2017
EB booth & presentation

In 2016 we saw new developments in automated driving. Advanced assistance systems are now available that allow trucks to see, think, and act and the potential for transferring technology from cars to commercial vehicles will help with the development of these systems. Interoperability is a fundamental requirement for the introduction of highly automated driving and in around five years' time we may well have reached that point, because there are no longer any technical problems involved in sharing data from different manufacturers. In order to ensure that data from vehicles and the environment, some of which is cloud-based, can be exchanged without difficulties, interfaces need to be opened up and standards agreed upon. In addition, secure and regular updates "over the air" are important to enable us to make use of the swarm intelligence that is necessary for automated driving.
Join our presentations by Dr. Sebastian Ohl, Senior Expert Driver Assistance, on April 25th at 2 p.m. "From research to mass production – using a versatile platform for developing new HAD software functions" and by Dr. Nicole Beringer, Program Manager, on April 26th at 2 p.m. on "Sensor-based learning – one step closer to autonomous driving".
Frankfurt/Main, Germany
April 25 - 26, 2017
EB presentations
Join this conference as it showcases the most vital work in the computing industry today – including artificial intelligence and deep learning, healthcare, virtual reality, accelerated analytics, and self-driving cars.
Join our presentation by Thomas Labella on "DNA for Automated Driving".
San José, Silicon Valley, USA
May 8 - 11, 2017
In this free 60-minute webinar, Sebastian Ohl provides expert insight into EB robinos, a software framework with open interfaces and modules for automated driving that is made for development as well as for embedded prototyping and series production.
The webinar will provide an overview of the new software modules and its various use cases. Sebastian Ohl will present how the robinos approach can ease and optimize complex highly automated driving (HAD) development.
online
May 10, 2017
EB event

This is the 1st conference dedicated to specifically addressing the challenges and opportunities of developing AI and software platforms for autonomous and self-driving vehicles. The two-day event is an absolute must-attend conference for all involved in autonomous vehicle software development.
Join our presentation by Sebastian Klaas "Highly automated driving on highways – reference architecture for coping with complexity".
Stuttgart, Germany
June 20 - 21, 2017
EB presentation

Do you want to learn more about how to successfully migrate ECUs from single-core to multi-core technology? Or what about implementing AUTOSAR and functional safety on a multi-core device? Join us at EMCC 2017 to find out. We're co-sponsoring this unique three-day forum with our partners Infineon, Timing-Architects, and iSYSTEM, with the goal of bringing together expert embedded-systems developers for an exchange of views and experiences. We've also invited renowned speakers from the automotive industry to discuss current development challenges in multi-core ECUs.
Munich, Germany
June 20 - 22, 2017
Co-sponsor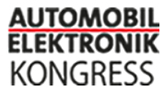 Top speakers from OEMs and suppliers, statements on trends from top electronics division managers, information and communications for the electrics/
electronics sector. Stay tuned for more details.
Join our presentation by Sebastian Klaas on "Highly automated driving on highways – reference architecture for coping with complexity".
Ludwigsburg, Germany
June 27 - 28, 2017
EB presentation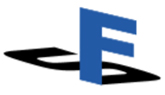 Functional safety is crucial for users of machines and automobiles. Development of safety critical systems is necessary according to norms like IEC 61508, ISO 13849, ISO 26262 or IEC 61511. Moreover systems need to be protected from hackers and or sabotage, well-known under the topic "security". This event combines both topics and offers professional presentation for the industry and the automotive world.
Munich, Germany
July 5 - 6, 2017
Software for the automotive industry