With more than 1,000 exhibitors and more than 800,000 visitors, the 67th International Motor Show Cars (IAA) in Frankfurt/Main is the world's most comprehensive show of the automotive industry for everybody who develops, manufactures or uses passenger cars. Many of the cars as well as demos displayed at the show run on Elektrobit software.
Frankfurt/Main, Germany
September 14 - 24, 2017
EB demo

During this C++ conference, EB's expert Jan Babst gives insights into how the recently released Adaptive AUTOSAR standard fully embraces C++11/14 as its language of choice. Talking about pros and contras he highlights the leverage on new opportunities for AUTOSAR applications, but also emerging challenges to ensure functional safety. Having a closer look at the guidelines for the C++14 language in critical and safety-related systems he paints a bigger picture of how C++ and Adaptive AUTOSAR fit together.
Washington, USA
September 24 - 29, 2017
EB presentation

The event will focus on cyber resilience for connected cars, give an overview of the most relevant security building blocks currently available, and show how the industry can use cryptographic agility to its advantage.
Join Martin Böhner, Program Manager Security, for his presentation "Joining forces – Combining the strengths of Secure Onboard Communication with an IDPS system". Martin will highlight cryptography and behavioral models.
Nürtingen, Germany
September 27 - 28, 2017
EB presentation

The ACT! conference is the largest knowledge exchange platform in Europe, informing about recent developments, new technologies, business models, and strategies in the connected cars and autonomous vehicle ecosystem. By the way: A ticket for ACT! allows you to visit the co-located event "Auto.AI – Automated and connected Driving technologies".
Join Thomas Fleischmann, Head of Connected Car at EB, for his presentation on a real-time customer feedback at your fingertips. Thomas will highlight new ways the connected car can become a direct feedback channel for consumers to their manufacturers.
Berlin, Germany
September 28 - 29, 2017
EB presentation
This year's event is bigger than ever with over 150 sessions covering the most important topics in the computing industry today – including artificial intelligence and deep learning, healthcare, virtual reality, accelerated analytics, and self-driving cars.
The GPU Technology Conference program includes a mixture of keynotes, speakers and instructor-led labs across a range of topics. You'll hear from technology leaders as well as NVIDIA engineers and executives – and of course a keynote by NVIDIA CEO Jensen Huang.
Munich, Germany
October 10 - 12, 2017
EB presentation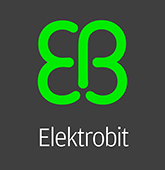 In this free 60-minute webinar, EB's Dr. Dominique Massonié will provide insights into emerging challenges for automotive user interface design.
Impacted by rapidly evolving consumer electronics technology, architecture and new automotive business models, the car is now a connected object set to become an extension of the home.
Dominique will present a roadmap for the future, including: how in-car interfaces can be designed to deliver user-specific experiences by leveraging machine learning; the roles that will be played by usage-, user- and context-specific information; and whether complexity impacts the development of intuitive user interfaces. Finally, Dominique will address the question: are we, indeed, forgetting the user?
online
October 11, 2017
EB event

This is the most significant industry meeting for electronic experts, covering all the classic electronic topics and subjects like connected car, electric mobility, driver assistance systems, and automated driving.
Join Rudolf Grave, Senior Expert ECU Architecture, for his presentation on "Service-oriented in-vehicle architecture: new communication mechanisms for central computers with fail operational requirements." Also be curious about the speech of Dr. Nicole Beringer, Program Manager for highly automated driving and innovation management covering "Extending the sensor range for highly automated driving: A new approach for environment modelling."
Visit us at our booth # 101.
Bonn, Germany
October 18 - 19, 2017
EB presentations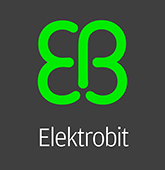 Recent advancements in silicon and display technologies have drastically changed the look and feel of instrument clusters in cars, as well as the way they are built. Join EB and Blackberry QNX as we discuss some of the challenges present in building the next generation of digital instrument cluster. Learn more about the challenges that arise when developing full digital instrument clusters, the design complexity of digital instrument clusters related to embedded graphics, and how to solve the functional safety requirements imposed on critical information on the cluster, such as telltales and gear positions.
online
October 18, 2017
EB event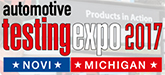 Over 300 exhibiting companies will be out to demonstrate that their products are able to help with the ultimate aim of eliminating recalls.
In addition, co-locating with Automotive Testing Expo North America will once again be Engine Expo North America and for the first time, Automotive Interiors Expo North America.
Novi, MI, USA
October 24 - 26, 2017
EB presentation

This conference provides a unique opportunity for the exchange of ideas and experiences among engineers, managers, technology experts and researchers in the field of embedded real-time systems.
Braunschweig, Germany
October 25 - 26, 2017
EB booth

Topics of this Hanser Automotive congress cover ISO 26262 and and SOTIF, best practice for successful successful technical implementations, and functional safety in fields of innovation.
Dr. Alexander Mattausch, Lead Project Manager Operating Systems, will talk about "Is Linux ready for safety related applications?" Don't miss his presentation!
Stuttgart, Germany
November 7 - 8, 2017
EB presentation and booth

The conference is a networking platform for modern corporate- and project management. According to the motto "Agile Leadership" it is focusing agile HR, agile contracts, up to structures of agile organizations.
Join our presentation "10 years of agile processes at an automotive supplier, what's now?" by Martin Hillbrand and Melanie Fricke, both experts in automotive consulting and connected car. They will speak about how agile methods have helped overcome new challenges in the automotive industry and what initiatives will come next.
Berlin, Germany
November 13 - 16, 2017
EB presentation
Software for the automotive industry