Vehicle environmental model
Software modules for automated driving
Using sensor data fusion to create a comprehensive view of the vehicle's surrounding
Assistance and driving functions, from lane keeping to automated driving, require accurate information about the static and dynamic environment of a vehicle to work. Through sensor data fusion, information about movements of other traffic participants, static environment, roads and traffic rules can be delivered. We provide ready-to-use and custom software modules to help you to easily develop driving functions with low effort and costs.
Enabler for driving functions
Proven software modules serve as your cornerstone for gaining a head start in function development.
Save valuable time and reduces expense
Focus on the differentiating parts of an automated driving system, helping to decrease time to market.
Paving the way for unique functions
Hardware-agnostic and configurable modules allow for an easy transfer into different vehicle platforms.
Create your environmental model with ready-to-use modules or benefit from our engineering excellence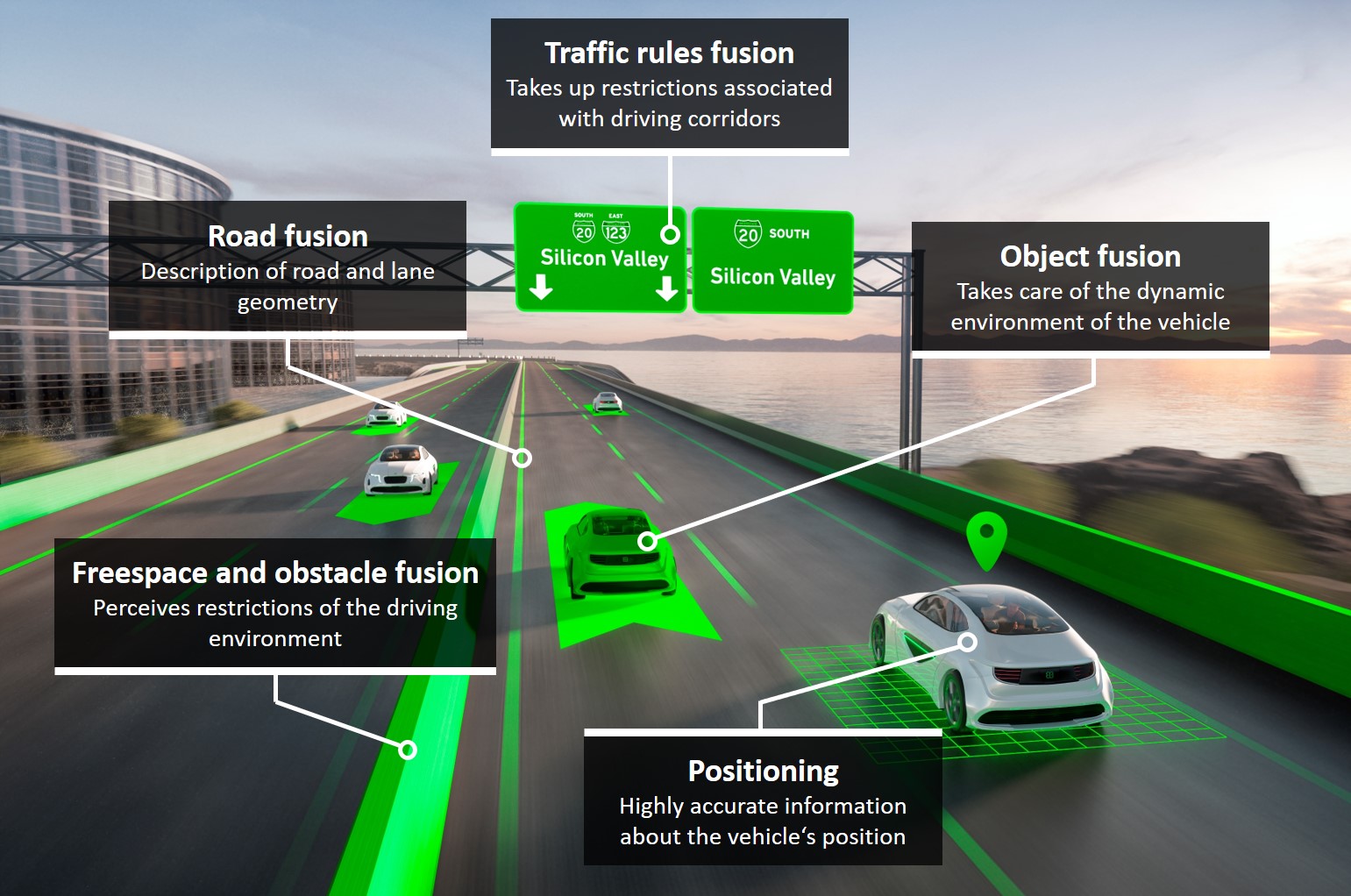 Modules provided by Elektrobit
Traffic rules fusion – Takes up restrictions associated with driving corridors
Road fusion – Description of the road and lane geometry
Object fusion – Takes care of the static and dynamic environment of the vehicle
Freespace and obstacle fusion – Perceives restrictions of the driving environment
Positioning – Highly accurate information about the vehicle's position
Key features
Hardware- and sensor-agnostic, available for multiple platforms
Clean and easy-to-use API for function developers
Integrable into an existing or newly developed driving system or as part of a function developed by the customer
Deliverable as individual libraries of the complete environment model
Further information on Elektrobit's software engineering services