Elektrobit (EB) is an award-winning and visionary global supplier of embedded and connected software products and services for the automotive industry.
A leader in automotive software with over 30 years serving the industry, EB's software powers over one billion devices in more than 100 million vehicles and offers flexible, innovative solutions for car infrastructure software, connectivity & security, automated driving and related tools, and user experience.
EB is a wholly owned subsidiary of Continental AG.
Deep roots
During our 30 years in business, we've established deep relationships with carmakers and suppliers. We understand software development in the automotive industry, having worked with carmakers, including Audi, BMW, Daimler, Ford, GM, Volkswagen Group, Volvo, and more on their global technology.
Our relationships with carmakers and suppliers allow us to stay on top of new innovations and to incorporate their technology into our products early in the development phase. That means when you invest in an EB product, you can be confident it will stay on the cutting edge.
We've worked on projects of all types and sizes, playing supporting and leading roles. When you need help with your automotive systems, you can rely on our expertise.
Constant innovation
The automotive industry doesn't stand still, and neither do we. As proven leaders we are constantly pushing the industry forward.
We stay on top of the latest innovations, such as connected cars and autonomous driving. Our products and engineers are open to all market-relevant operating systems and standards, like AUTOSAR, CAN, GENIVI, LIN, MOST, NDS, and OSEK.
Although we're constantly incorporating the latest technologies, we're also mindful of the challenges that these changes present to carmakers, so we work to ensure that it's easy for you to implement these cutting-edge innovations.
Joint ventures and alliances
In 2009 EB and Audi Electronics Venture GmbH established a joint venture called e.solutions and based in Ingolstadt. The aim of the joint venture is to provide an infotainment framework and therefore to improve the re-use of software developments in automotive infotainment.
EB and AUDI AG pool their expertise in the development and introduction of the new infotainment framework. AUDI AG and Audi Electronics Venture GmbH will contribute their experience from four generations of automotive infotainment, and EB its knowledge of the infotainment and systems integration area in its capacity as a worldwide, expert software developer.
In 2017 Israeli start-up Argus Cyber Security was acquired by Continental AG and became an independent company of Continental AG's subsidiary Elektrobit (EB).
Argus is the global leader in automotive cyber security providing comprehensive and proven solutions and services to protect connected cars and commercial vehicles against cyber-attacks. With decades of experience in both cyber security and the automotive industry, Argus offers innovative security methods and proven computer networking know-how with a deep understanding of automotive best practices. Customers include car manufacturers, their Tier 1 suppliers, fleet operators and aftermarket connectivity providers. Founded in 2013, Argus is headquartered in Tel Aviv, Israel, with offices in Michigan, Silicon Valley, Stuttgart and Tokyo.
Together, EB and Argus will offer multi-layered, end-to-end automotive cyber security solutions and services to protect connected vehicles from cyber-attacks. With solutions to secure individual electronic control units (ECUs), the in-vehicle network, the vehicle's attack surfaces and aftermarket devices, the companies also offer a back end platform that provides situational awareness and the ability to secure vehicles throughout their lifespan. Additionally, EB and Argus offer a software updates over-the-air solution that allows automakers to quickly and cost-effectively deliver and manage software updates over the lifetime of a vehicle.
The facts
Here's what else you should know about EB:
Spans three continents and eleven countries
Approximately 3500 employees incl. Argus
Powers over 100 million vehicles with over 1 billion embedded devices
Partners with you during the complete product life cycle
Pride ourselves on having long-term and stable customer relationships
Facts about our parent company, Continental AG:
Is a leading automotive manufacturing company
Was established in 1871
Employs around 235,000 people in 58 countries and markets
Offers a broad range of safe, efficient, intelligent, and affordable solutions for vehicles, machines, traffic and transportation
EB leadership
The EB subsidiary of Continental AG is led by: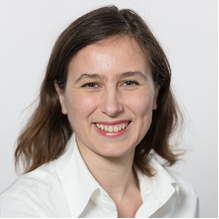 Maria Anhalt
CEO and Managing Director
Elektrobit
Our address
Elektrobit Automotive GmbH
Am Wolfsmantel 46
91058 Erlangen, Germany
Tel: +49 9131 7701 0
Fax: +49 9131 7701 6333