Master the challenges of in-vehicle network
EB zoneo provides an efficient and reliable solution to master the challenges of automotive networks, within and between ECUs. EB zoneo provides off-the-shelf, future-proof, and backwards-compatible solutions for domain, centralized and zonal architectures. Our products fully utilize hardware capabilities, leading to a faster and more efficient networking within a car.
Enables the introduction of new vehicle functions that require high-speed, reliable, and secure in-vehicle networks, copes with future challenges of distributed zonal architectures.
Highly optimized solution
Optimizes computational resource consumption by offloading network-related tasks to specific hardware units, maximizes the use of hardware features.
Accelerates the transition to service-oriented communication, facilitates the transition from domain to centralized and zonal architectures.
Road-tested for a prominent line of production vehicles, supports leading OEM platforms such as VW and GM.
Industry-leading expertise
Elektrobit's long-term experience and extensive knowledge of automotive networks ensures industry-leading product innovations and continuous technical assistance.
Deep relation with hardware vendors
Supports a broad range of hardware platforms from leading hardware vendors such as Marvell, NXP, Realtek, and Renesas.
Elektrobit's product portfolio for automotive Ethernet network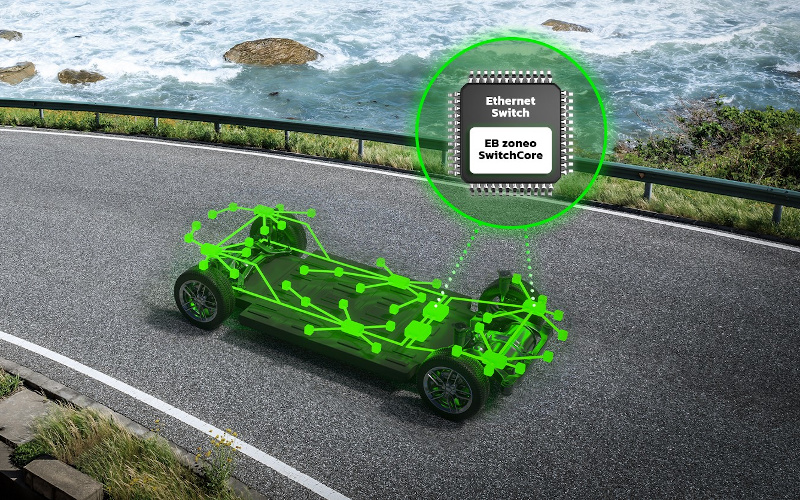 An intelligent automotive-grade switch firmware to handle the ever-increasing network functions to enhance the scalability, safety, and security of vehicles.
An automotive-grade switch firmware in combination with Ethernet IDPS library is the winning combination for E/E architectures which require high performance, flexibility, and strong protection against cyber threats.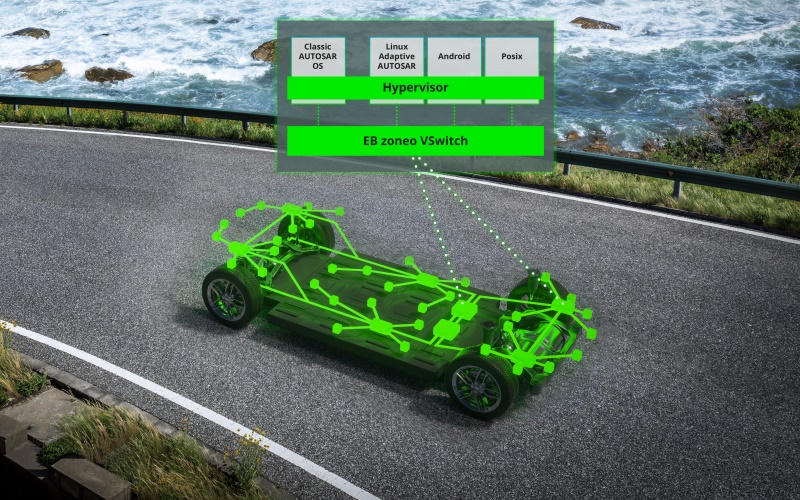 A virtualization module that mimics switch functionalities to provide fast and reliable communication between virtual machines and Ethernet networks.
Related content to Elektrobit's automotive ethernet switch solution