Shape the future of automotive software
With our software applied in over 100 million vehicles, we are doing our part in making future mobility a reality.
Work around the globe
Over 3,500 people with over 60 nationalities work with us in 11 countries. With a passion for development they are key to our success.

Elektrobit is rated top-level employer
Elektrobit has repeatedly been classified as a top-level employer on kununu, where employees and applicants can vote on our company conditions. We are taking feedback seriously and are continuously improving as an employer.
Our values
Trust
To be strong, our basis is mutual trust. It goes without saying that we fully embrace an open-door policy, and we work hard to forge lasting partnerships with our customers. But that's only possible when our word can be trusted.
For one another
We are stronger together. No one does things for their own benefit, but always with a focus on what's best for the team, the company, our customers, and stakeholders.
Freedom to act
We want our employees to enjoy their work and to be able to succeed. We're always open to new ideas and Elektrobit jobs will offer the freedom thats needed. Those who work best under their own initiative get a chance to do just that with us.
Passion to win
The core of our work is creating visions for the future. This can only be done with a great deal of passion and the courage to push the limits when needed. We always act fairly toward our customers and try to put sustainability at the heart of everything we do.
Excellence with agility
People who believe in their own strengths can make a difference. For us, lifelong learning goes together with personal and professional growth. The huge knowledge and experience of our team combined with our agility is exactly what makes us stand out in our dynamic industry.
What is it like to work for Elektrobit?
We interviewed some of our employees – find out why they love working here.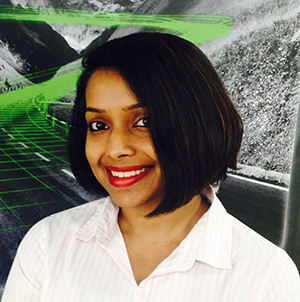 Growing as an individual
Jaisha Menon
Growing professionally and privately
Jaisha Menon, Technical Specialist in India
"I joined Elektrobit's IT team back in December 2016 and it has been a wonderful journey so far. At Elektrobit I am able to work globally with the very best people and the latest technologies in the industry. Elektrobit's flexible working hour policy is really helpful for me to keep my work-life balance in check. I am able to voice my opinion and give feedback about my work, my role, and my career aspirations. I feel confident that I am in the right place with immense opportunities, not only for my career growth but my personal growth as well. After joining Elektrobit, I have been looking forward to coming to work every day, feeling great!!!"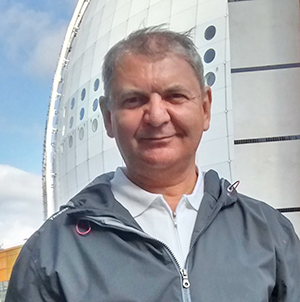 Software development – my way of life
Sabin Coanda
Software development as a way of life
Sabin Coanda, Senior Project Manager in Romania
With more than 20 years of experience in software development in the automation and automotive industry, working with different programming languages from assembler to high level, Sabin is a flexible person and open to changes. He joined Elektrobit Romania on day one, and has passed on his experience to different teams of the Navigation domain for more than 4 years. Now he is involved in Adaptive AUTOSAR.
"For me software development is a way of life. It's not routine and it's not boring. There are daily challenges when I'm working for projects in the company, but I see them just as opportunities to fix and improve things. I'm even more delighted when I succeed together with my team. It's a pleasure to work with such highly skilled people and I like it when people around me are happy. I think the friendly and flexible environment at Elektrobit is a key for the team cooperation, and finally for good results."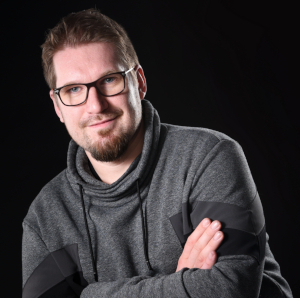 My mark on the future
Tero Maijala
Take responsibility and work on something meaningful
Tero Maijala, Technical Lead in Finland
"I started at Elektrobit in 2017 to work in the automotive business in Oulu. Our branch office was growing and has thus provided a lot of opportunities. I started to develop AUTOSAR modules which at the beginning felt like a huge challenge, but I received a lot of encouragement and support to keep on learning and pushing my boundaries. After a while, I became the technical lead of our module development team.
In general, I enjoy working in the automotive industry as we deal with topics that drive the future. I want to leave my mark on the future and do something meaningful, something that touches our daily lives. Elektrobit jobs offer great opportunities and provides also the possibility to balance your workload when, for example, your personal life requires it. For me, Elektrobit is a great place to work at."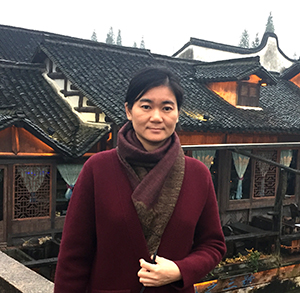 Taking opportunities
Yuan Jiajia
Opportunities to grow
Yuan Jiajia, Team Manager in China
"I started at Elektrobit, in 2011, as a Senior Test Engineer working on the China variant for a huge navigation project for an international OEM. Although we met a lot of challenges, we could ensure a successful SOP, and I learned a lot about Elektrobit's navigation technology and products and really enjoyed the global team cooperation. I gained great experience to discuss topics with OEMs and Tier 1 suppliers which gave me the confidence and ability to start a new role as Project Manager. It was also an amazing experience to build up a team for global map compilation here in China.
Elektrobit has provided so many opportunities to grow my career, and now I'm the Team Manager for Infrastructure of Center of Competence in Shanghai which brings me more challenges and responsibilities. But with the very good support of our great team here I can continue to develop my career. I am confidently looking forward to having more and more Elektrobit products on the road."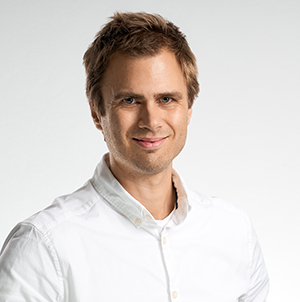 Proud of the work we do
Nikolaus Donath
Proud of my work
Nikolaus Donath, Technology Team Manager in Austria
"I joined Elektrobit in 2011 as project manager of a project team located in Vienna dealing with automotive communication software. Now I am responsible for an international multi-site project. I enjoy working in a highly professional software company, developing according to highest quality standards to deliver software which is used in a large number of cars. Seeing a car on the road with my software in it makes me proud. With the most recent developments in automotive software, work never gets boring and there is always a chance to learn new things.
What I like the most about Elektrobit is the good team spirit and the collaboration with colleagues also from other Elektrobit sites. It's great to always find an expert for each subject who can support you in your work. I also appreciate the high flexibility when organizing my work. On some days I leave earlier for a private appointment and on other days I stay longer in exchange."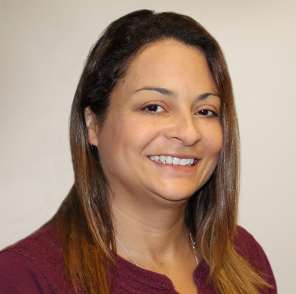 Challenges and success
Stephanie Hollyer
Challenges and success
Stephanie Hollyer, Manager in the USA
"I started with Elektrobit, in 2011, as a graphics contractor. I quickly progressed from design to requirements documentation and finally landed in speech testing. The Test Engineer position was a complete career change for me, and I was a bit unsure of what to expect. The awesome work environment and team greatly influenced my decision to give this role a try. As it turned out, I really enjoyed the role, and with the support of the team, I quickly ramped up and built the skill level that was needed to accomplish each assignment.
Throughout my career at Elektrobit, I have always communicated one necessity: to stay challenged. That need was fulfilled in 2016 when I was promoted into a Line Management position. That position provided me with an additional insight into not only the automotive business but also the responsibilities of a supervisor. I now have the unique experience of not only watching others grow in their careers, but also facilitating that growth.
I have since then been promoted to Head of Center of Competence Validation – Americas. Let's just say my need to be challenged has been consistently met by Elektrobit. It's been an amazing adventure to watch the US organization grow over the past eight years, and it has been a privilege to see my career grow with it. These days I collaborate with the global management team as we continue to grow and meet industry needs and challenges; which definitely keeps me on my toes. The past eight years have been an exciting journey and I can't wait to see what the next eight years will bring for myself and Elektrobit!"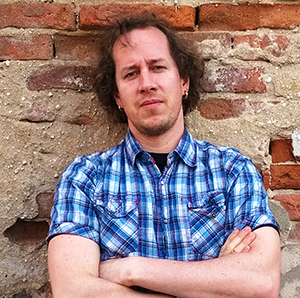 Doing meaningful work
Ukko Finning
Doing meaningful work
Ukko Finning, Senior Software Engineer in Finland
"I started as a software engineer in the Hybrid Navigation Team, and after that I have worked for Routing and now Electronic Horizon in a multi-site team. I enjoy my work and find it meaningful – day by day we make the world a safer and eco-friendlier place. It is important to be constantly curious, eager to learn, and read up on new research.
We have a very good spirit at the Oulu office – the office is modern, there is enough room for everyone and collaboration is good. The growing field of business and the top-notch people make Elektrobit the best place to be – it is so cool to be part of the future and newest innovations!"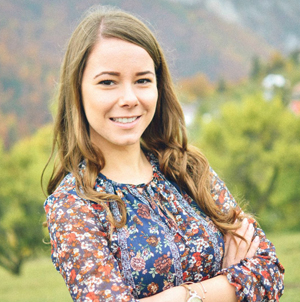 Work environment comes first
Ioana Boricean
Empowering work environment
Ioana Boricean, Software Engineer in Romania
Ioana started as apprentice at Elektrobit in 2013 when she was a student in the Applied Computer Science program at Transilvania University of Brasov. With focus on Lane Detection, she obtained her Bachelor's Degree in 2015, after which she started a Master program in the field of Modern Technologies in Software System Engineering
"Brasov is 'my place to be', even if I love traveling and discovering new places. I was raised and I also studied in Brasov, and now, with a job that I like, I continue to enjoy my city. I like to work at Elektrobit because for me the working environment comes first. The colleagues make every working day a joy. Everyone is flexible, knowledgeable, and caring. I love having the freedom to experiment and fail, learn all the time from the best, work hard, and being recognized for doing so."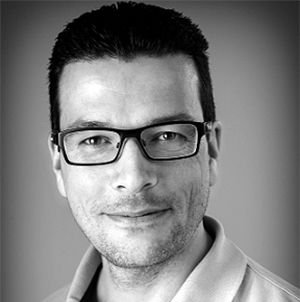 Freedom and openness
Nicolas Bouchiat
Freedom and openness
Nicolas Bouchiat, Country Engineering Manager in France
Nicolas started as a trainee at NCS in 2003 and soon took over the technical responsibility. When NCS was acquired by Elektrobit in 2008, Nicolas became team leader of the French team. Today he is Country Engineering Manager in charge of the projects report and the solution management. He makes sure that a continuous link is kept with innovation programs and makes also cross-collaboration work smoothly.
"I am very pleased to work at Elektrobit. As an employee you have of course to perform the required tasks and you also have freedom to act. Our management is open to discussion and has an open ear for your statements. In France, we have the advantage to be a small team and at the same time to belong to a larger and international company."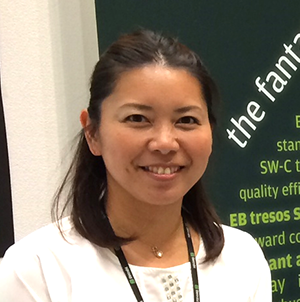 Balance in practice
Mariko Ikeda
Balance in practice
Mariko Ikeda, HR Manager in Japan
She started as an HR Administration and Accounting support in 2006. In 2009, she went on maternity leave and returned in 2010. Since then, she has not only been responsible for HR, but has also taken care of many others such as Marketing, Administration, Purchase, Premises, etc. Now she mainly works as HR Manager Japan and leads the Central Function team as Service Manager.
"Cooperative colleagues, a supportive working environment, and the corporate culture help me to keep my work-life balance."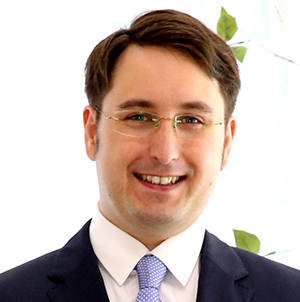 From Germany to Japan
Jens Ganzmann
From Germany to Japan
Jens Ganzmann, Sales Manager, UEX
In 2011, he started as student part-time worker with Elektrobit jobs in Erlangen where he worked on route guidance in several languages for various car makers. In 2012, he became permanently employed at Elektrobit and additionally took over data pre-processing for speech recognition. In 2014, he joined Elektrobit Japan in Nagoya where he worked temporarily for Car Infrastructure, then returned to the User Experience (UEX) team developing an HMI for an agricultural machine, a speech user interface prototype. After a one-year transfer to a major Japanese OEM, he is now in charge of Sales activities for car HMI.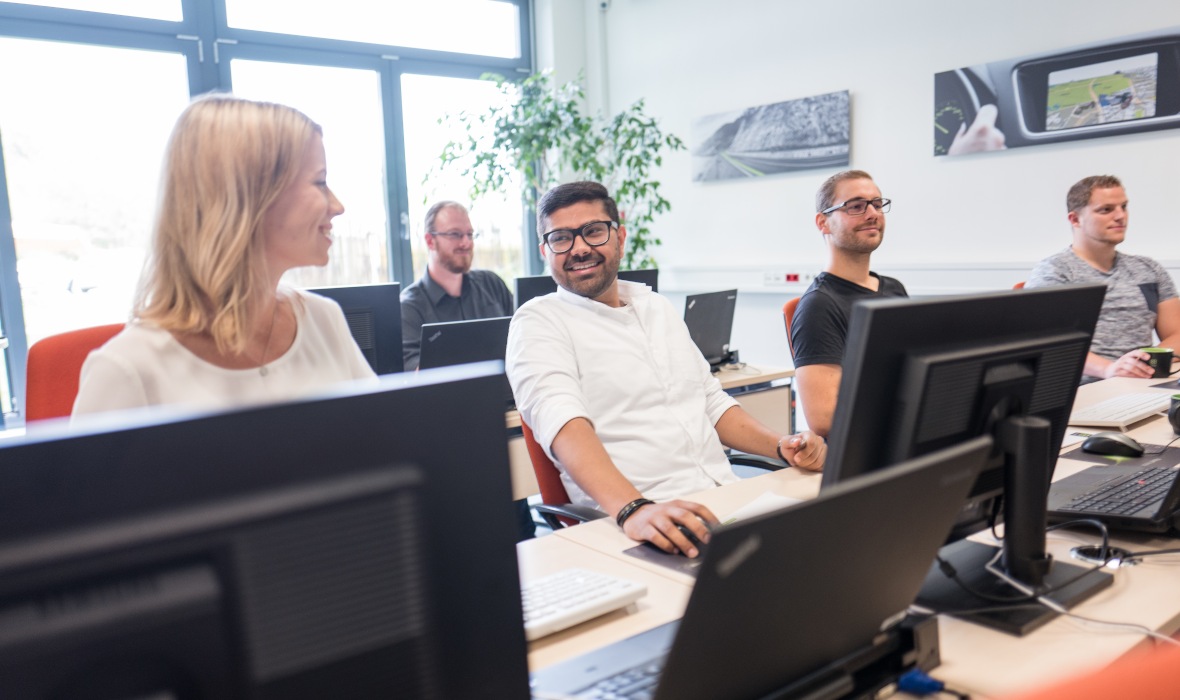 Develop constantly with us
We enable you to keep your finger on the pulse of time, to manage your tasks well, and to develop yourself further according to your abilities and talents. Elektrobit jobs training portfolio has a wide range:
Technical competences, soft skills, leadership, coaching & mentoring, languages
Individual and group training, global learning events
Global and country-specific training
External and internal trainers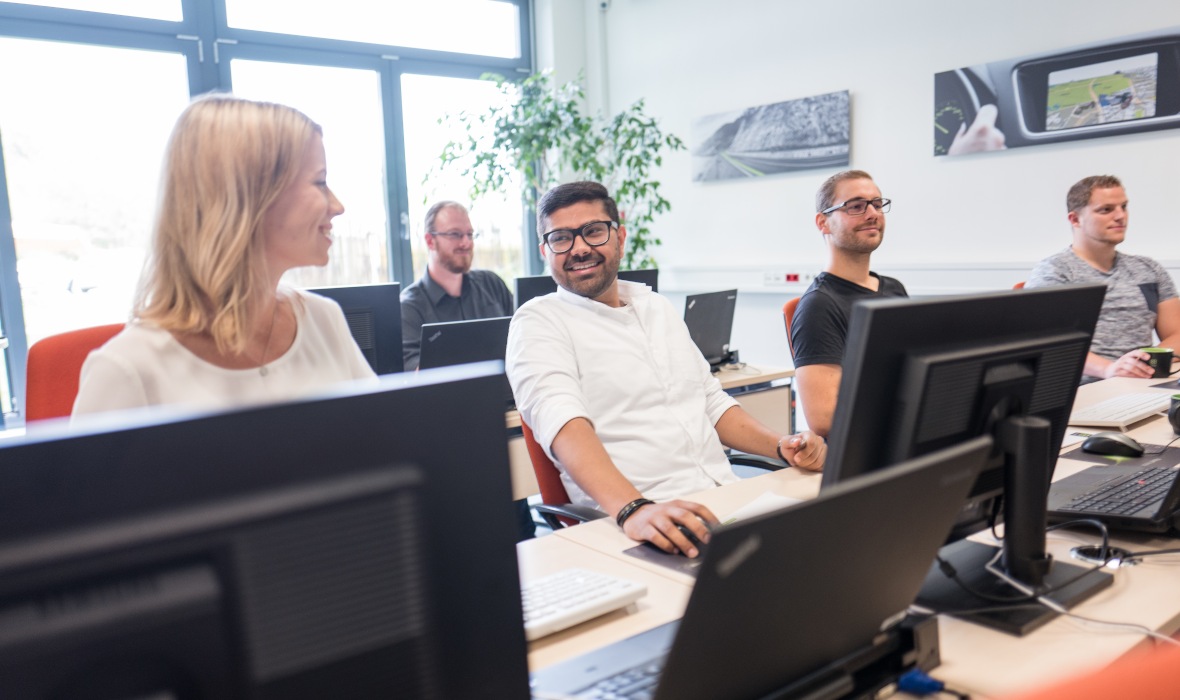 Your turn – join us and we will support you at any stage of your onboarding and your development
Apprenticeship
Students
Graduates
Professionals
Managers