This article deals with the different technologies for future E/E architectures and shows changes, risks and new opportunities.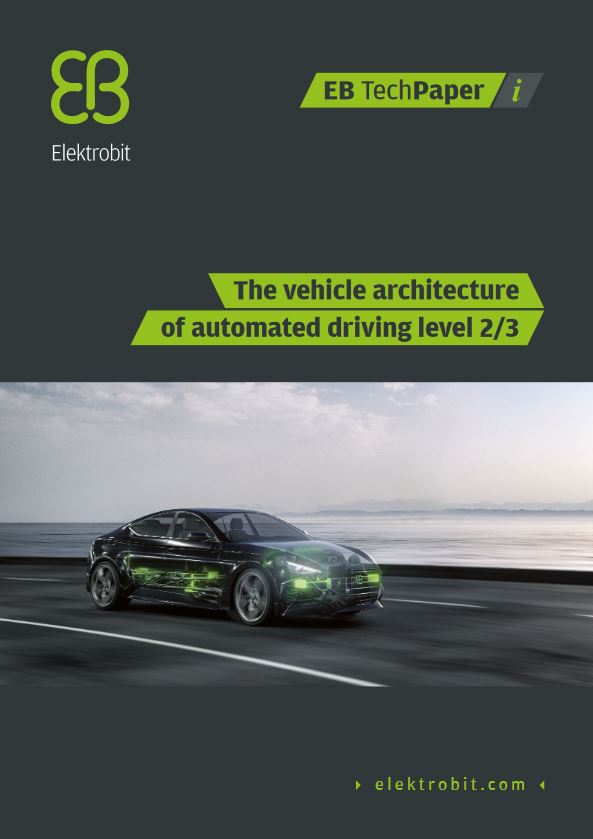 Table of contents
E/E architecture in the future
One central computer
Ethernet and TSN as an intermediary
Functional architecture
Infrastructure as a challenge
Which development process is emerging?
Conclusion
Executive summary
The current E/E (electric/electronic) architecture in the vehicle integrates one or a few vehicle functions per control unit. This increases both the number of control units and distributed software functions and the complexity of connectivity respectively. In this context, the E/E architecture must perform an increasing number of driver assistance functions. Estimates of software complexity assume that the more than 100 control units in a current premium vehicle contain more than 100 million lines of code.
At present, single or closely related functions are each implemented on a separate control unit. The availability of higher-performance systems on a chip (SoC, e.g., Renesas' R-Car H3, NXP BlueBox or NVIDIA DRIVE PX) suitable for automotive applications and the necessity to save weight, for example, by reducing control units or cabling result in a desire: to integrate multiple functions on a domain controller (responsible, for example, for the body, chassis or engine) or even less central computers.
This paradigm shift changes the vehicles' E/E architecture considerably. It involves the introduction of service-oriented communication and dynamic operating systems, which, in turn, must meet the requirements for real time, functional safety and security. Moreover, the use of dynamic control units allows adding functions that are not available when the vehicle is launched.