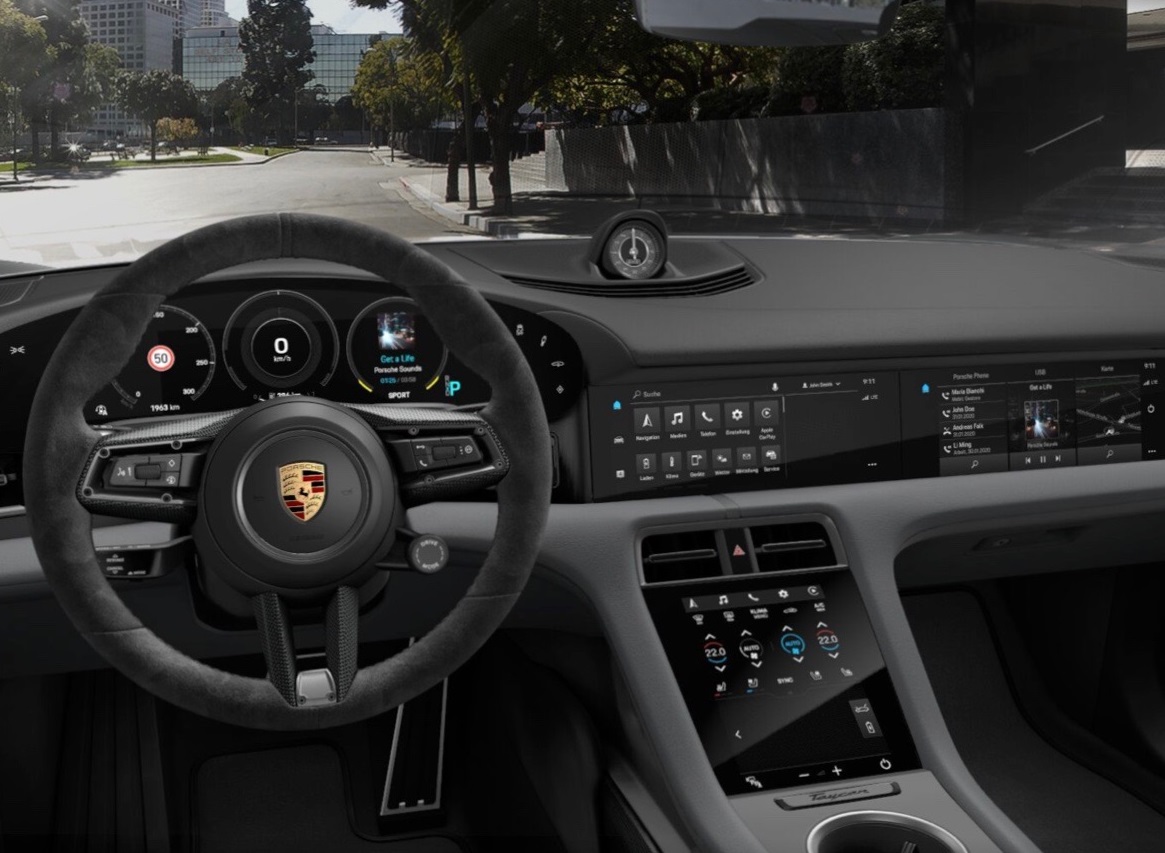 The challenges
Porsche wanted to develop a Head-Up Display (HUD) solution that projects the driver information into the windshield for its all electrical super sportscar "Taycan". To create this groundbreaking HUD projector and bring it to market within a short timeframe, Porsche collaborated with Nippon Seiki, one of the world's leading automotive HUD suppliers.
Benefits
EB GUIDE provides an easy way to create animations with the capability of realizing custom specific (graphical) effects to provide state-of-the-art UI for Porsche.
A built-in component for skinning and internationalization enables an easy and fast development in several languages and skins.
With the model-based approach, EB GUIDE enabled the developers to focus on their core task, without the need for coding, saving time and money during the iterative HMI development process.
EB GUIDE comes with Monitor to interact with the UI logic, allowing the interaction with the UI without waiting for the application availability.
NS benefits: Adaptability and user-friendly integration in development process. Reduction of development effort and time.
Statement by Reinhard Rehner, Software Engineering Manager, Nippon Seiki (Europe) B.V.
"With EB GUIDE, we had the perfect tool to pick up speed in development very quickly and furthermore reduce time to market by its capabilities to test at an early stage, adapt to any customer-specific needs and easy deployment and integration."